Steve Carell & Wife Nancy Carell still Together? Exclusive Details Here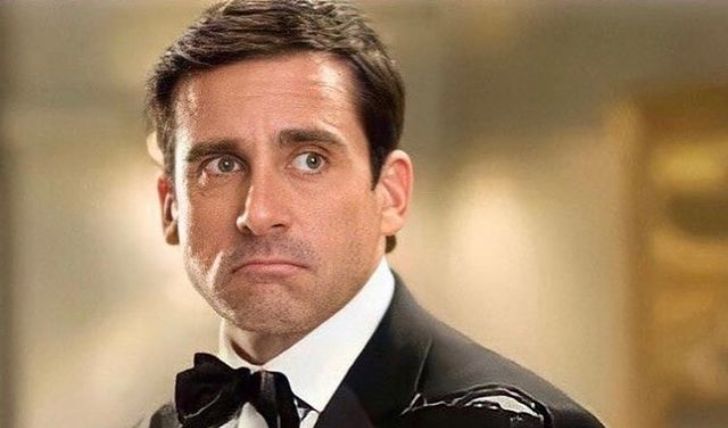 Inside Steve Carell's withstanding marriage with Nancy Carell: Complete story here!
Steve Carell's fan-favorite character, Michael Scott, was one unlucky alter-ego. Carell, as the bumbling regional manager, was lacking in every sense and, as a result, had a hard time finding love for much of The Office's season. Thankfully, actor Carell doesn't seem to have any peculiar traits his claim to fame character struggled with.
Steve John Carell was born on August 16, 1962, in Concord, Massachusetts. Before Michael Scott and the phrase "that's what she said," ascended him to be dubbed the "funniest man in America." Carell had shown his funny bones in several shows and films, including Curly Sue, The Ambiguously Gay Duo, Come to Papa, and Over The Top.
The truth about Steve Carell and Nancy Carell's relationship!
Carell, 59, and Nancy Carell,(Walls) 55, have been married for more than two decades. Before following into a lifetime of companionship with each other, Steve and Nancy were colleagues. You might recognize Nancy as Steve's short-lived love interest, realtor Carol Stills, on The Office. The pair met when Nancy was one of the students in Steve's improvisation class.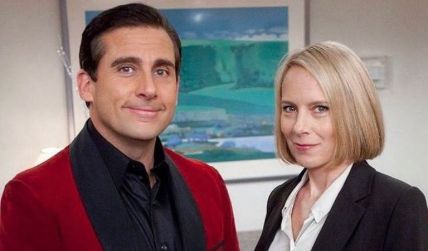 Nancy played Steve's short-lived romance on 'The Office.' Photo Source: Instagram
Walls, a native of Cohasset, Massachusetts, is an actress, comedian, and writer. She has credits in The Office, The Daily Show, and Angie Tribeca, a comedy television series she created with her husband. Carell and Walls tied the knots on August 5, 1995, and share an unwithering love and humor to this day.
Don't Miss: Who Is Kelly Ripa Married to? Inside the Actress's Personal Life.
Carell thinks he got lucky with Nancy and says he would never forget their wedding day. "I knew it early on that she was the right one. I'll never forget standing at the altar, and I saw her coming down the aisle," Steve told The Guardian, adding, "There was an ethereal sense of how right it all was, and more than anything, it was very empowering knowing that person was going to be my partner and have my back."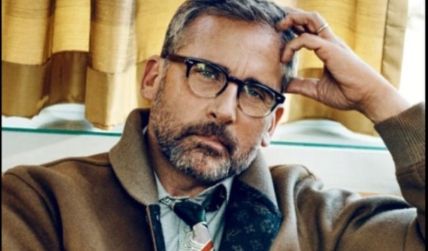 "I knew it early on that she was the right one," Carell.
Photo Source: Instagram
If you're wondering about the secret to the Carell couple's longstanding marriage, The Office fame has shared a tip or two in the past. "We make each other laugh. We always have," said Steve, adding, "Whereas with my brothers and my parents, our senses of humor were all very different. But Nancy and I share a sense of humor." The happy pair are doting parents to Elisabeth Anne, 21, and John, 17.
Steve Carell reunites with John Krasinski!
Since the NBC mockumentary sitcom came to an end in 2013, fans have been eagerly waiting for The Office ensemble cast to do a reunion. While the entire cast coming together may be a far-fetched dream, we have news that might assuage your disappointment. Carell is reportedly on screen with his former castmate, John Krasinski, who played Jim Halpert.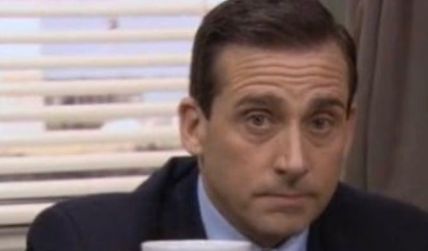 Carell and John are reuniting, but not for 'The Office' reunion. Photo Source: Instagram
While the two returning for a project since their last appearance together in The Office is exciting, the news is that the two will also be joined by Ryan Reynolds, Oscar winner Louis Gossett Jr, Fiona Shaw, Alan Kim, and Cailey Fleming. The upcoming movie, If, directed, written, and produced by Krasinski, will premiere in November 2023.
Starring Krasinski and Carell, 'If' will premiere in November 2023.
Source: ET Canada
Carell and John last got together during a virtual meet-up on Krasinski's webseries, Some Good News, in 2020. Commemorating The Office's 15th anniversary, Steve said, "Some of my most fond memories, personally or professionally, are intertwined and connected with that show."
Recommended: Kathleen Zellner is Living Happily With Her Husband Robert Zellner and Children.
Stay connected to glamour fame for more.
-->