AEW Star Damien Sandow - 5 Facts You Need to Know!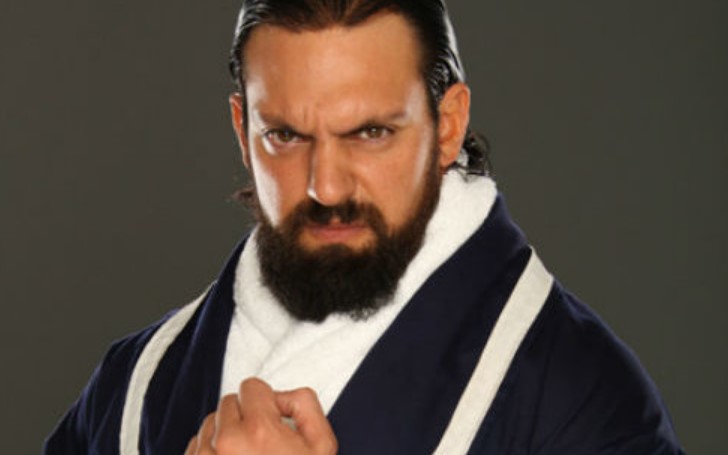 AEW star, Aaron Haddad, who is famous for the stage name 'Damien Sandow', made his name as an entertainment wrestler from WWE.
The star left WWE a few years ago and played in TNA Impact wrestling as well before finally joining the AEW. There are some intriguing facts about the wrestler, which we thought might interest you in reading.
5. The Pro Entertainment Wrestler Took a Long Break From Wrestling
While he made his names as a wrestler from one of the oldest and most reputed wrestling federation, WWE, he took a long break for two and half years from his career when he parted from the company in 2016.
Also See: Kid Mikaze - The Unknown Facts!
The 37-year-old wrestler took to his social media in July to announce his intense match at Battle Arts. The then-all-hyped wrestler made his in-ring return, and everyone seemed happy about it, including himself.
Damien Sandow, on his social media, wrote, "Oh pro wrestling, how I missed you! I was victorious in my first contest after 2 1/2 years — very talented young man @irish_oconnor. However, when I was 19 or 20, And I saw an advantage, I capitalized. This is what I want to fix. No weakness, no entitlement, no mercy."
4. Damien Sandow Landed an Impressive Role in the Hit TV Show
The former tag team champion, Damien Sandow, during his hiatus from wrestling, was fulfilling his passion for being actor as he managed to land a role in hit American TV show.
The 37-year-old wrestler starred in NBC drama 'Midnight Texas,' which is based on a Charlaine Harris book. The wrestler always had in him the passion for acting. In fact, he entered the WWE as The Miz stunt double, before the two became the tag team champion and got his own recognition.
During an interview, Damien Sandow, who now is known as Aron Stevens, talked about his role in the show. The wrestler said, "One thing led to another, and I kind of got very, very lucky. I don't know if you guys watch the NBC show Midnight Texas. But if not, you should definitely check it out because I got in a couple of episodes, and I'm there."
3. Damien Sandow Explained He Got the 'Sandow' on His Name From Billy Sandow
Before he got his name Damien Sandow, Aaron had already made his name as 'Idol Stevens.' when he was in FCW. But the network asked him to come up with a different name.
So, the 37-year-old came up Damien Sandow. Aaron said he got the 'Sandow' from Billy Sandow, who was in the 'Gold Dust Trio.' However, the wrestler does not remember where he got 'Damien' from as it was pretty much random.
2. Damien Sandow Said Miz was His Powerhouse
The wrestler, in fact, started off his career with the help of The Miz as he used to be his stunt double. The Miz is an A-lister, and doing his stunt-double only; he had gained much attention. But after he tag-teamed with the star himself, Damien's fame skyrocketed.
The two not only became a tag team but became a great friend as well. The former MizDow (the name given to The Miz and Damien) said, "We've always been friends in OVW; we never had a cross word between us even when we were pre-Mizdow."
They further added, "You know everything else always fine, I had a great time hanging out with him. Were we like, super best friends? No, and you know what? We never really traveled together that much. You know he had his crew, I had mine, but we could always go to each other, and I think professionally the pretty magical timing issue."
1. Damien Sandow Later Teamed Up with Curtis Axel
The 37-year-old later teamed up with Curtis Axel. Damien said he had so much fun working with him. He added he was great to work with, and can't say enough good things about him.
Damien said, "We had some really bitchin' house show matches. [When the Hulk Hogan stuff happened], it was pretty much don't wear your makeup anymore. It was pretty well understood that we were not going to do this anymore. We were all in agreement too."
For more information on your favorite TVs and Movies, and celebrities' lifestyle, stay tuned to Glamour Fame, and don't forget to sign up for the newsletter.
-->