AJ and the Queen star Katerina Tannenbaum; Facts about the actress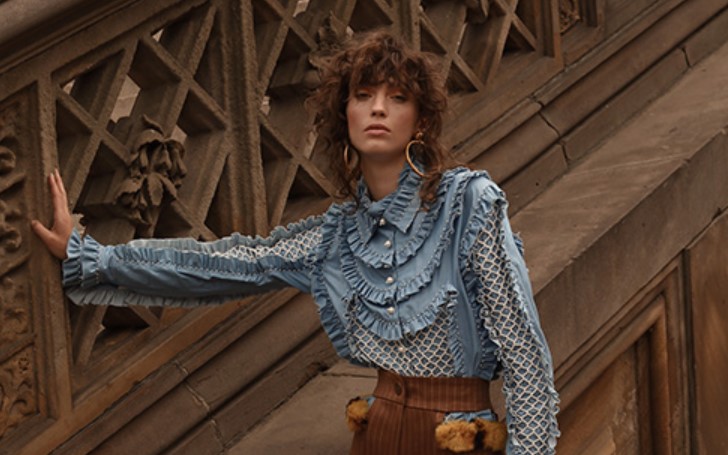 Katerina Tannenbaum is an American actress who is all set to show her acting skills on upcoming, one of the most awaited Netflix series, 'AJ and the Queen." The show is lined up to release on the 10th of January 2020.
The Netflix Original series starring RuPaul as 'Ruby Red' tells a story of Ruby who discovers an unlikely sidekick in 10-year-old, 'AJ' played by Izzy G, while traveling across the country in a run-down RV. 'AJ and the Queen' is created and co-produced by Rupaul, Michael Patrick King, and Jhoni Marchinko.
But you must be wondering, what part Katerina plays on the show, well, we will figure out just that and know more about the actress too. So, let's dive into the facts, shall we?
Katerina Tannenbaum on 'AJ and the Queen'
The first-ever drama series on Netflix about 'Drag Queen' will become a reality on the 10th of January, 2020. Meanwhile, Katerina's fans are excited about the show and could not wait for what part she will play on the show. Katerina Tannenbaum will appear as 'Brianna' on the much-hyped show.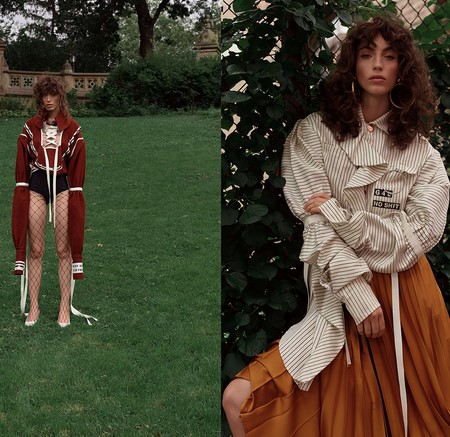 Katerina Tannenbaum on Netflix new series, AJ and the Queen.
Source: models.com
Katerina's character will appear on five episodes out of ten, which proves she was able to bag a role of a prominent character. According to the description of the characters released by the production team, Brianna is a white woman in her late 20s who is a clueless hooker with a deep connection to AJ.
Katerina Tannenbaum Wiki/Bio Facts
Katerina Tannenbaum is an American actress who originally hails from Portland, Oregon. The actress was always motivated, if not, destined to be an actress. According to the actress herself, her mom tried to get her signed with ABC Kids, a children's modeling agency in Katerina's hometown. Sadly, Tannenbaum was denied, but that was the start of her beautiful journey in the acting career.
Katerina Tannenbaum debuted her acting career from the 2015 short movie - 'Aura'
Source: Models.com
The actress has a very humble beginning of her career; she stressed: "my ego would love to state all the special things about myself, but there are so many humans on this earth, I can't say I am really remarkable in any way." The actress further added, "What I will say is I function at a highly passionate level most of the time, so If I want something or I love something, I will truly, wholeheartedly, for it."
Also Read: Actor & singer Joey Batey famed for The Witcher; Five facts about the star
As we know, how humble Katerina Tannenbaum is, the actress did not rush when it comes to building her career. She was very low-key at the initial phase of her career, Katerina moved to New York from her hometown to attend Stella Adler conservatory, following which she got chance to appear on Starz's series, "Sweetbitter," and Freeform's "The Bold Type," and "Better Call Saul."
Katerina, before getting fame as an actress, started as a model. She has worked with numbers of brands like 'Gap,' Adidas,' "L'Oreal," and more. Moreover, the actress is also featured as Models.com's New Face and also featured on Oyester.com.
After Her Mother, Katerina Tannenbaum credits 'Rent' as her Biggest Inspiration
Katerina Tannenbaum's mother is the one who inspired her to be a model and an actress, but if there is anything that inspired her more, it has to be a 'Rent' the musical movie. Rent is a rock musical loosely based on Giacomo Puccini's opera 'La Boheme.' The film tells a story of a group of impoverished young artists struggling to create and survive a life.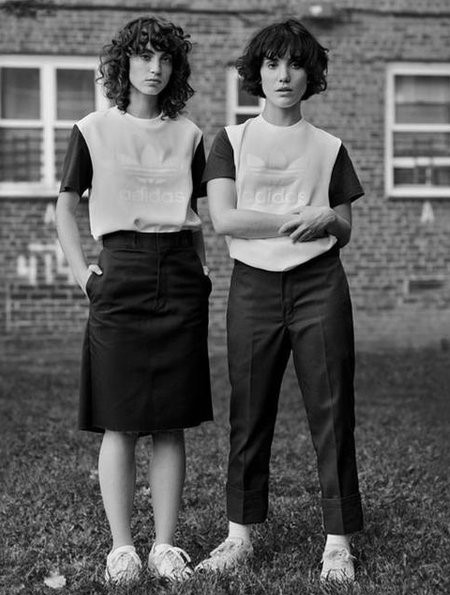 According to the speculations, Katerina's most notable work is going to be as 'Brianna' on Netflix original series - AJ and the Queen.
Source: Models.com
The actress said she was just twelve when she saw the movie and the show on Broadway. Katerina stressed it changed her life since then; she believes she was a new woman from that day. Moreover, the actress considers 'The Safdie Brothers' her biggest role models. The actress emphasized she was blown away by the energy and heartbeat of the Safdie Brothers' performance in the movie, 'Good Time.'
Also See: Meet The Witcher's Tissaia, MyAnna Buring; Interesting Facts about Swedish-English star
For more information on your favorite celebrities' lifestyle, stay tuned to Glamour Fame, and don't forget to sign up for the newsletter.
-->