Did Alan Faneca Undergo Weight Loss? Find All the Details Here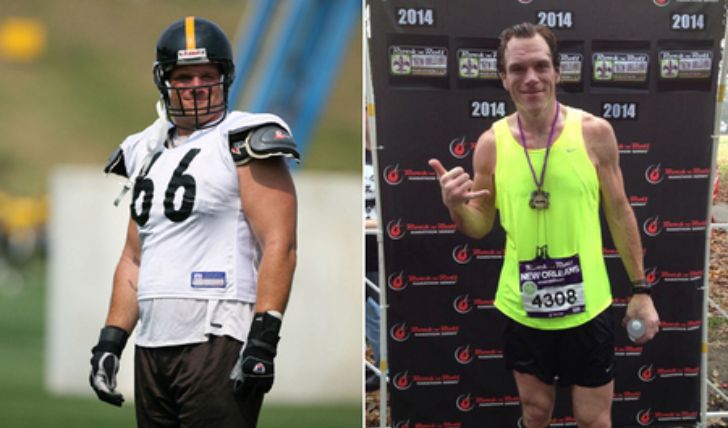 Alan Faneca Undergoes Massive Weight Loss: He Has Reportedly Lost Over 100 Pounds!
Alan Faneca was inducted into the pro-Football Hall of Fame in February 2021. The retired NFL player has a stellar career behind him. He was a guard in NFL for 13 seasons. Faneca, a six-time All-Pro and nine-time Pro Bowl selection, spent his years playing for Pittsburgh Steelers, New York Jets, and Arizona Cardinals.
Faneca last played in 2010 and since then has been on a weight loss journey. He now joins the unofficial list of high-profiled retirees who've made similar progress with their life after their retirement. The list includes names like Mike Golic, David Carter, and Marshal Yanda. Ahead is Alan's journey into a fit lifestyle.
Alan Faneca Sheds 105 Pounds After His Retirement!
Standing at 6.5 ft, Faneca weighed 316 pounds before weight loss. The retired player has now successfully shed half of his weight. Faneca, who previously played as a nine-time pro bowler, now appears as lean as a cyclist. The Jets alum reveals, he has lost over 100 pounds since his playing career, and it shows.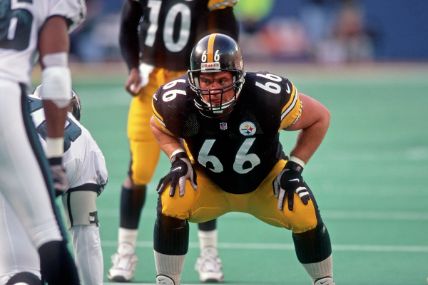 Alan ventured into his weight loss journey after his retirement.
Photo Source: Behind the Steel Curtain
After his retirement, Faneca ventured into his excruciating yet rewarding weight loss journey. In 2012, just two years later, he stopped playing, his weight dropped to 220 pounds. In his interview with Fox Sports years ago, Faneca said a healthier lifestyle was the end goal.
Recommended: Beanie Feldstein's Weight Loss: All Details Here.
"You can weigh around 340, 350, and still move, but that's not necessarily healthy, and it's not going to prolong your life, especially when you are out of football and dealing with post football injuries," Alan told Fox Sports. Faneca had started his journey as a distance runner.
Faneca started by becoming a distance runner.
Photo Source: Global Sports Matter
In 2014, Alan completed his first marathon in less than 4 hours. As for his diet plans, the former heavy dude reveals, he decreased his daily calorie consumption from 4000 to around 1800. Incorporating six days of aerobic exercise also helped Alan achieve him his desired body and lifestyle.
Alan Faneca's Journey to Hall of Fame!
Like his incredible weight loss journey wasn't inspiring enough, the former NFL recently revealed that his journey included a severe battle with epilepsy. Faneca, 44, shared, he was 15 when he was diagnosed with epilepsy, and it was also the time when his dream to play in the NFL was awakened.
Faneca was diagnosed with epilepsy at 15.
Photo Source: WGNO
"I always told myself, and I have spoken about the fact that epilepsy was a part of me and it does not define me," Faneca told Fox News. A first-round draft picks out of Louisiana State University, Alan's name was etched into the Hall of Fame earlier this year. As he was endowed with the golden jacket, Alan described the moment as an end of an era.
Don't Miss: Graham Elliot's Weight Loss: Learn All Details Here.
Faneca spent nearly 10 years of his 13 years-long career with the Steelers. The former NFL star says he plans to use his Hall of Fame platform to bring more awareness to epilepsy. Fox revealed Faneca recently partnered with SK Life sciences.
For more information and news on your favorite stars, stay connected to Glamour Fame.
-->