Graham Elliot's Weight Loss: Learn all the Details Here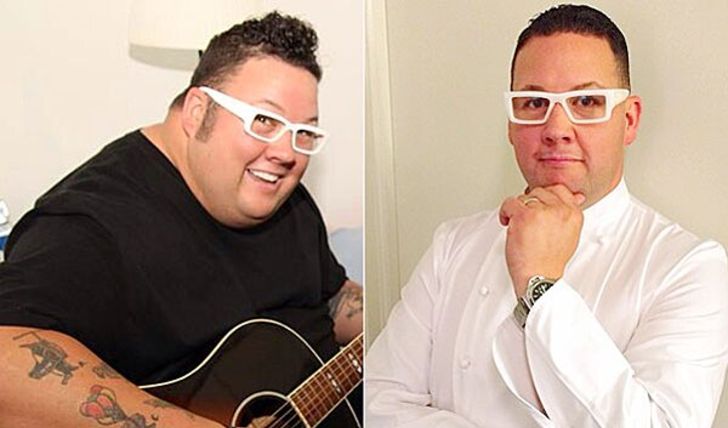 Did Graham Elliot Undergo Weight Loss Surgery? Let's Find Out.
Graham Elliot's amazing transformation in recent times may have motivated his fans for good, but many have been questioning the secret behind the dramatic loss. The American chef, restaurateur, and reality TV star reportedly lost a whopping 150 pounds in a short span.
Graham Elliot Bowles is a Seattle-born chef. He rose to fame with cooking competition series, like Iron Chef and Top Chef Master. Elliot further marked his place when he appeared as a judge for Masterchef and its spin-off Masterchef Junior. Here's a look at Graham's incredible weight loss journey.
How Did Elliot Lose 150 Pounds?
It takes years for ordinary people to drop that kind of weight; Graham did it in months. And yes, you guessed it right, the Master chef underwent a sleeve gastrectomy to shed the staggering pounds. Before the surgery, Elliot used to weigh 400lbs.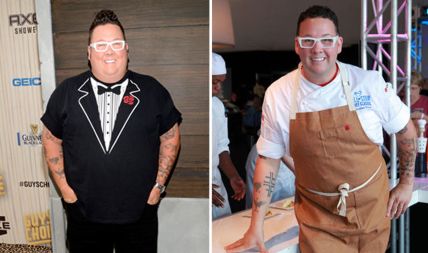 Elliot opted for surgery after facing serious health issues due to his 400lbs of body weight.
Photo Source: Express
Despite living a successful and seemingly perfect life, Graham says he was at risk of serious health issues. Elliot had taken the first step for a healthy life long back, but with little result. The chef says he was scared for his life and thought he would be around for long to see his sons grow if he lost weight.
Check Out: Did Kiersey Clemons Undergo Weight Loss? Learn All the Details Here
In July 2013, Elliot went through life-transforming surgery at the University of Chicago Medical Center, which gradually helped him drop 147 lbs. The 44-year-old chef said the best benefit of the surgery and his transformation was seeing his three boys proud.
For Graham, the real struggle was maintaining the weight after the surgery.
Photo Source: Express
He recalls his son telling his friends, "My Dad is the fastest one here. He can beat us in a race." Graham says that felt great. Graham now weighs close to 253 lbs. But the surgery wasn't the end to his weight loss journey, the chef says; real hard work followed afterward as he struggled to maintain the weight.
Elliot's Journey Post Sleeve Gastrectomy!
Just nine months after the surgery, the food connoisseur had shed 47 pounds. Elliot's struggle with the temptations was doubly given the nature of his job, but he says he had to do it for his family. Under the influence of chef Gordon Ramsay, Elliot ran his first 5k marathon that November.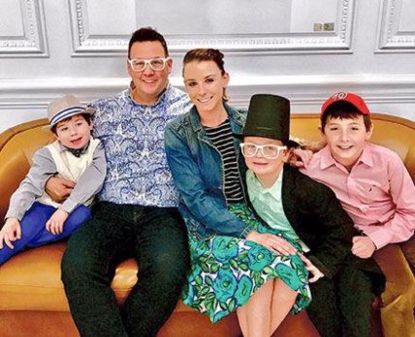 "The struggle with weight is something I've dealt with my whole life, and it continues," says Elliot.
Photo Source: The Beverly Review
He told People that the surgery was just the first step in the long run to a healthier lifestyle. The chef revealed that he resisted fatty foods and replaced his diet plan with foods that give him energy. In addition, Graham worked out every other day and said that he can now run up to 5 miles.
Don't Miss: Did Matthew Perry Undergo Weight Loss? Find Out All About It Here
Elliot reports positive changes in his personality. "I'm more assertive but positively," said the chef. Elliot recently posted a throwback picture of himself on Instagram. With the caption, "A throwback to when I was at my heaviest. The struggle with weight is something I've dealt with my whole life. And it continues—time to get back and stay on the path.
For more information and news on your favorite stars, stay connected to Glamour Fame.
-->