Who are Alex Smith's Kids? Learn all the Details Here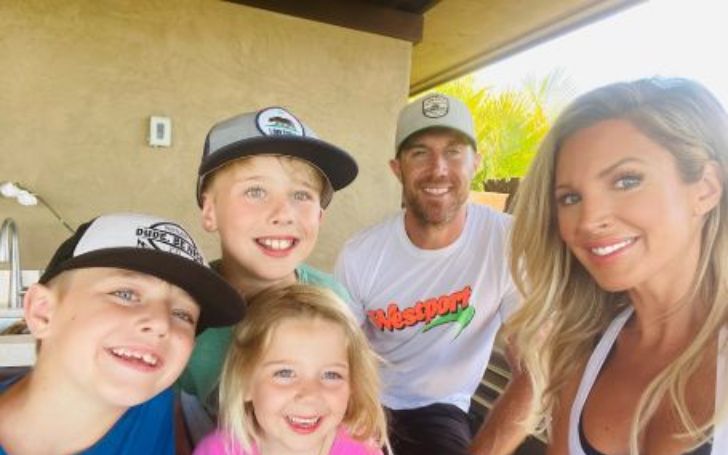 Alex Smith's kids and family in 2021: read the complete story here!
The comeback player of the National Football League (NFL), Alex Smith, amazed the sports world and his fans with his miraculous comeback in what is now known as the greatest comeback in NFL history.
After surviving a life-threatening injury in 2018 while playing for Washington Redskins, Alex's future career in football was pronounced impossible by doctors. But the athlete left everyone stunned when he made his comeback in 2020.
Leading the Washington team to an NFC East division and few games later, Alex announced his retirement to spend quality time with his family, the biggest priority in his life, he cited. Keep on reading to know more about Alex's family and his newfound gratitude for them.
Alex Smith Shares Three Kids With His Wife Elizabeth Barry
Washington Redskin quarterback Alex met Elizabeth Barry, a former Los Angeles Raiders cheerleader when he was playing for the 49ers. The duo overlooked their team's rivalry and dated for a while before getting in engaged in 2007 and married in 2009.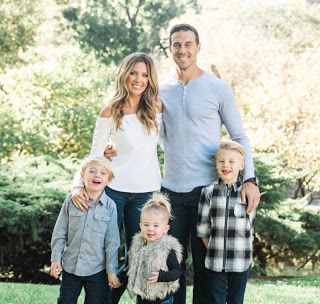 Alex Smith is married to Elizabeth Barry for 11 years, and the couple has three kids.
Photo Source: Pinterest
Alex and Barry share three kids together, two sons, namely Hudson, Hayes, and a daughter named Sloane. Alex says it was his children and wife who gave him the support and strength to keep going and overcoming the dreadful time of his life.
Also See: Who is John Mulaney's Wife? Are They Still Married in 2021
A doting father to three kids, Alex's fatal injury had a silver lining when one looks closely at it. The quarterback has emerged out of that accident stronger and more grateful than ever.
Alex, 36, cites his wife and children to be the keys to his miraculous recovery.
Photo Source: Celebily
The 36 years old shared, his kids Hudson, 9, Hayes, 7, and Slone 5, are in their formative years, and therefore it's very important to him that he spends as much time with the kids, even if it's just playing with them in the backyard.
Alex Smith, His Wife, and the Close Catastrophe!
Having been through many tribulations in life together, the Smith family suffered probably the gravest to date and an unprecedented ordeal in 2018 when Alex suffered a fatal leg injury while playing for the Washingtons.
Alex Smith suffered a deadly leg injury back in 2018 playing for the Washingtons.
Photo Source: Earn The Necklace
A compound leg injury soon turned deadly when a flesh-eating bacteria developed on Alex's leg after the surgery. The situation, so severe that Elizabeth found herself begging the doctors to amputate Alex's leg in order to save his life.
After Alex's miraculous recovery and his decision to return back to the field, his wife Elizabeth said, just the thought of him going back there made her sick.
Recommended: Kim Kardashian Rumored Dating With CNN Reporter Van Jones After Separating From Kanye West
No one grinned bigger than Elizabeth when her husband announced his retirement. Elizabeth took to her social media to commemorate her husband's permanent retreat. In the past year and months, the couple has been giving serious couple goals moments on social media.
A relationship that stemmed from love, fortified by tragedies and now redeemed by hope, the 36 years old former footballer says, he has a newfound delight towards life and his family.
For more information and news on your favorite stars, stay connected to Glamourfame.
-->