Who is John Mulaney's Wife? Are They Still Married in 2021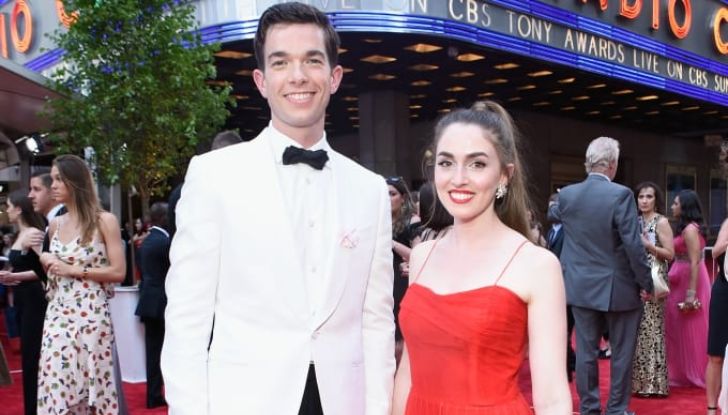 Who Is John Mulaney's Wife? All Details And Exclusive Stories Here!
A stand-up comedian, actor, writer, and producer, John Mulaney is an all-rounder excelling in every field he is involved in. Best known for the sketch comedy Saturday Night Live as a writer, John is a two-time Emmy Award comedian.
John Edmund Mulaney was born on August 26, 1982, in Chicago, Illinois. He was raised by his father, Ellen Mulaney, a professor and an attorney, and mother Charles Mulaney Jr. His family's forerunners had renowned congressmen but no one in showbiz.
Growing up idolizing Ricky Ricardo, a character played by Desi Arnaz, Mulaney says he had made it his mind to venture into showbiz. As of 2021, SNL star boasts an estimated net worth of $6 million, which's soaring every year. Recently news broke out he and his wife of six years are parting way, and now his married life has become the talk of the town; continue reading as we bring more detail on this topic.
Who is John Mulaney's Wife?
John Mulaney is married to his wife Annemarie Tendler, a makeup artist and hairstylist. Further, his lover is known for specialization in textile craft and lampshades. She was born on June 9, 1985, in Connecticut, and was raised by a Jewish family.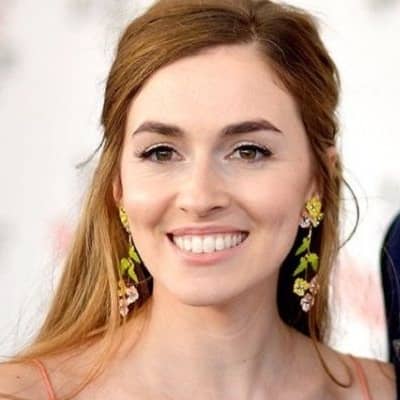 Married to John Mulaney for six years, Annemarie Tendler is a makeup artist, hairstylist.
Photo Source: Married Biography
Anne is regarded as a trailblazer in the online beauty world for an initiative taken in the early 2000s. She had created a Tumblr blog presenting makeup looks in 2007, which garnered more than 350,000 followers. Aside from her individual accomplishments, Anne has also collaborated with her husband John for his many projects, for instance, Mulaney's 2016 Broadway show, "Oh Hello."
Don't Miss; Bob Baffert's Family: Learn all the Details Here
The couple has kept their relationship and personal life candid for fans on Instagram, and it was through the platform where people suspected the approaching end of their six-year-long marriage. The official announcement of their split may have come just now in May; however, the speculations around it date back to March when Tendler deleted all her pictures with husband Mulaney, in addition to dropping the Mulaney surname from her bio.
John Mulaney's Got Married on July 5, 2014
A Peabody Award winner alongside the Saturday Night Live's writers, John Mulaney tied the knot with lampshade artisan Annamarie Tendler. Unabashedly candid about his relationships and even his norm-defying religious belief, recent headlines read Mulaney has filed for divorce from Tendler. But before talking more about their separation, let us know when ad where things kicked between the married pair?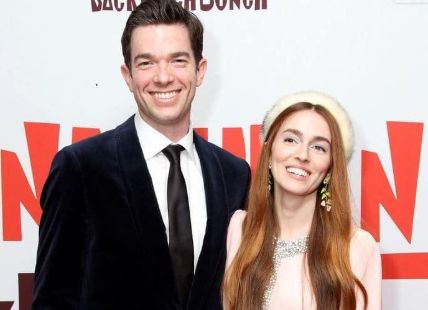 John Mulaney had checked himself in rehab in December 2020.
Photo Source: Blowikis
Going back to the couple's initial years, sources tell that they met during a friend's day out at Martha's vineyard. Attracted at first sight and love after several meetups, John and Tendler shared wedding vows on July 5, 2014, in Boiceville, New York, wedded by their friend and comedian Dan Lewy.
John Mulaney Files For Divorce!
The headlines didn't strike much astonishment considering the blazing rumors around it since March, but the reason behind their split is what everyone's been curious about. Many speculate John Mulaney's drug and alcohol addiction, including the comedian checking himself in rehab in December 2020, might be the reason.
As John struggled with his recovery, Tendler had stayed on his side. The 38 years old comedian had termed his wife a hero for her unconditional support for him. However, surprisingly as John announced his comeback in February 2021, things started going downhill for the couple, as apparent from their social media.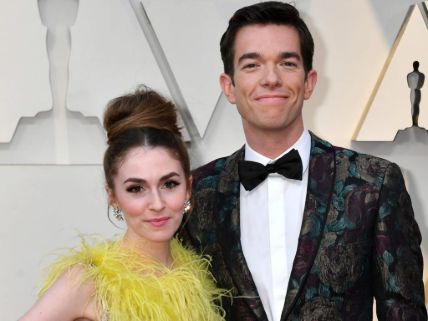 John Mulaney announced his comeback in February 2021, and recently broke the news on his divorce from Tendler.
Photo Source: Starsgab.
Although John didn't make any personal comments or state any reasons, his spokesperson said, "John will not have any further comment as he continues to focus on his recovery and getting back to work."
Recommended: Venom 2 Drops a Brand New Trailer: How To Watch and Release Date Explore!
And as clear from the statement, fans believe the reason behind their split is John's personal struggle with himself and has little to do with Tendler and their relationship. Refraining from personal comments, Tendler has also relayed a message via a spokesperson that said, "I am heartbroken that John has decided to end our marriage, I wish him support and success as he continues his recovery."
For more information and news on your favorite stars, stay connected to Glamourfame.
-->