Bob Baffert's Family: Learn all the Details Here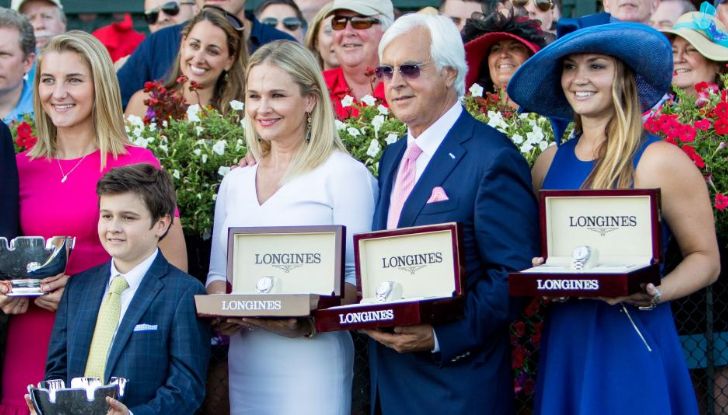 Bob Baffert's Family And His Personal Life; A Peek At The Millionaire Horse Trainer's Life!
Raised on a ranch packed with some quarter horses, he developed his early liking for horse riding. And today, he is known as the richest and a record-breaking horse trainer in America. Bob Baffert is the name everyone has been talking about since his 7th Kentucky Derby victory on May 1, 2021.
Robert A. Baffert was born on January 13, 1953, in Nogales, Arizona. From working as a jockey for $100 a day, he now trains the most exquisite as well as cheap horses, but the end result for both is victory. Bob calls California his home and resides there with his beautiful family. Continue reading as we bring more info on Baffert's blissful family.
Bob Baffert's Early Life And Family!
Born to Bill Baffert Sr. and Ellinora Baffert, his parents, raised livestock and horses on their 240-acre Baffert Ranch. Bob grew up with his other six siblings. Recalling his life in Nogales, Bob says, "We were like the 'Ozzie and Harriet' family," referring to their idyllic lifestyle.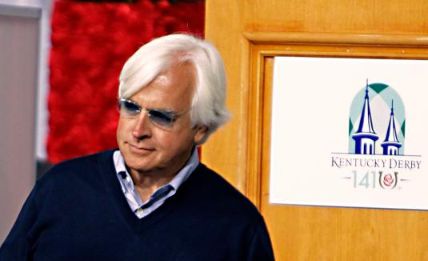 Bob Baffert grew up on a ranch his father owned with six other siblings in Nogales.
Photo Source: Orange County Register
Before this astounding success followed Bob, he lived a simpler life with a large, close-knitted family. His success stemmed from his native as Young Bob started racing at legalized tracks, and 17 experienced his first victory, which turned him into a local star.
Check Out: Who was the Husband of Olympia Dukakis? Learn About Her Married Life Here
Bob says he looked up to his oldest brother, Bill Baffert Jr. growing up, who, along with his father Bill Sr., supported Bob's hobby and even got Bob to compete in the Sonoita Racetrack, which was a 31-mile drive away from Nogales.
Bob Baffert's Married Life!
A two-time Triple Crown-winning trainer, Bob left the ranch life in pursuit of success and shifted to California as a teenager and was already a reputed horse trainer by 20.
Bob Baffert has a 17 years son named Bode with his second wife, Jill, a former anchor and waitress.
Photo Source: Heavy
Father of five children, Bob was at first married to Shelly Baffert, with whom he had four kids, namely Shelly, Taylor, Canyon, and Forest. But as their marriage started going downhill, Shelly filed for in 2000; Bob and his siblings recall how the couple's separation was hard on everyone as Shelly was close with Bob's family.
Now married to former anchor and waitress Jill Moss Baffert, whom he met around the time his marriage with Shelly was estranged. Bob and Jill tied the knots in 2002, and as of 2021, they have a 17 years old son named Bode.
Along with his 14 years younger wife and son, Bob lives in their posh abode in California, where he keeps his barn at Sanat Anita race track. The family considers Louisville a home away from home as they have to be there each Derby week because Bob usually has a contender.
Bob Baffert's Five Children!
A doting father and a horse lover, Bob said none of his children share the same gusto and love for horses. Otherwise private about his personal life, Bob revealed a little in his talk with The Sacramento Bee in 2015.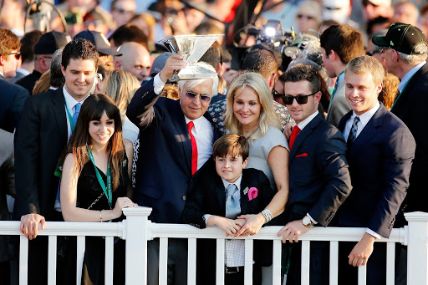 7 Kentucky Derbies winner Bob Baffert shared none of his kids share the same enthusiasm for horses.
Photo Sources: Chicago Tribune
Bob shared his son Canyon, who works for a telecommunication company in Virginia, and his daughter Taylor, for Mercedes Benz in New Port Beach, while the others, still in schools and college.
Related: Who is Bob Baffert's Wife in 2021? Learn The Details Of His Married Life Here
Sounding proud of his independent kids and also disappointed at their stark contrast with himself, Bob says, "There are no lawyers or doctors in there; they're just getting through, My kids have never really been into horses for some reason; they never really got the bug."
For more information and news on your favorite stars, stay connected to Glamourfame.
-->