What's Alexandra Krosney Doing These Days after Being Replaced in 'Last Man Standing' by Amanda Fuller?
Published Thu Jan 30 2020 By Sea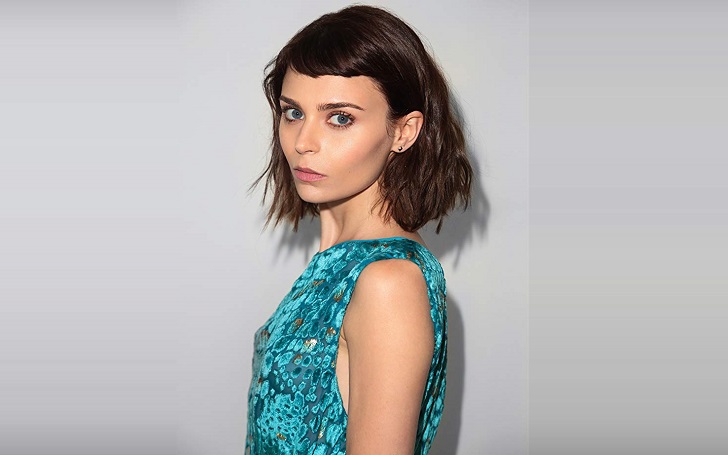 What happened to Alexandra Krosney? She got booted for being too young on 'Last Man Standing'. What's happening in Alexandra Krosney's life these days? Unsurprisingly, not much that people need to know.
Alexandra Krosney is very private about her personal life. Her Instagram posts seem too cryptic for normal people to crack, and she's been out of Twitter since 2016, the last time she ever appeared acting in something (wait, there was one in 2018, but more later). Yes, our adorable Alex is not acting anymore.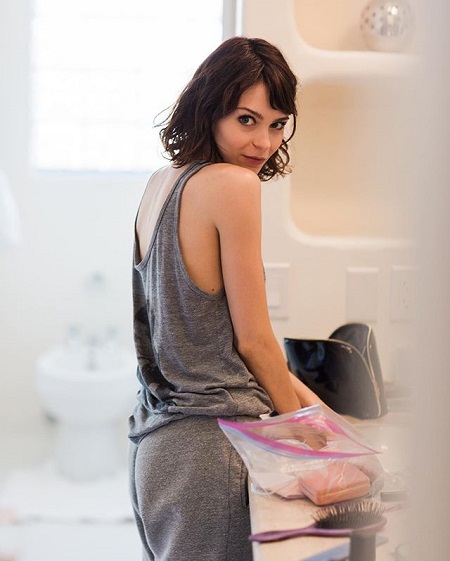 Yeah, Alexandra Krosney's got that killer look.
Source: Alexandra Krosney, Instagram
While Krosney's early career was stellar going through her credits list, there might have been certain dents along the way that made her not want to pursue acting anymore. Yeah, 'Last Man Standing' firing was a huge dent. Or is the problem Krosney herself?
What Was the Creative Reason for Letting Alexandra Krosney Go from 'Last Man Standing'?
'Last Man Standing' is a stand-out mention in her resume. She played 'Kristin Baxter', a single mother and the eldest daughter of Tim Allen's 'Mike' and Nancy Travis' 'Vanessa' for the first (2011/12) season. When it aired on ABC, Krosney had collected a huge devoted fanbase from the show by the end of Season 1.
Watch: Alexandra Krosney's Portrayal of 'Kristen' on 'Last Man Standing' with Molly Ephraim
In July, TVLine reported that Alexandra Krosney had been let go from the show for 'creative reasons'. (Here's an Easter Egg: At the same time, Nick Jonas was replaced by Jordan Masterson as Kristen's baby daddy Ryan.) Fans went berserk and all riled up.
More: What Is 'Flip or Flop' Star Tarek El Moussa Doing These Days?
Did you know Krosney was two years younger than her on-screen sister Molly Ephraim's 'Mandy Baxter' (later also replaced by Molly McCook)? The reason seemed apparent that she was too young to play a mother. Amanda Fuller [Grey's Anatomy], who was announced to recast 'Kristin', is two years older than Ephraim, meaning she was four years older than Krosney.
Fans Dedicated the Show's Facebook Page for Krosney - 'Bring Back Alexandra Krosney' Still Exists
We're not trash-talking here, but reportedly the studio said Krosney was difficult to work with, which enraged her fans even more. Thus the Facebook page, 'Bring Back Alexandra Krosney', exists.
The page was initially dedicated for the show and named 'Last Man Standing'. Guess the page creator was an absolute Alexandra Krosney fan. Boy, they were so excited when the show was announced to be canceled in May 2017. But Fox actually revived it a year later.
After a Few More Acting Credits Until 2016, Krosney Disappeared from Hollywood, Except Once
As if doing voice work for 'Transformers' was not enough, Krosney's one appearance in 'Lost' in 2009 had fans crying out for more of her on the show, but they got nothing at all.
After 'Last Man Standing', people expected much more from her on the screen. While they did get few appearances from her for a few years, she disappeared from the glam world from 2016. Well, yeah, she still is glamorous.
She was in 'Barely Lethal' and 'Self Promotion' in the coming years. Her last role came in a 15-minute short video 'Twenty-Three Pints' in 2016. That's the last time we saw Krosney on TV or theater. Except in that pilot-episode docuseries 'Tyler Shields: Provocateur' in 2018.
It's not like she hasn't tried auditioning for roles though. While getting rejected for 'Peyton' in 'iZombie', was in the past, she auditioned for 'A Star Is Born' in 2018. Psych! She probably didn't audition but a made pretty weird remark on Instagram, like she usually does.
For Now, Life with a Dog, Teasing Instagram Followers & Reminiscing the Old Days
No one denies Krosney is beautiful. Her Instagram is full of gorgeous photos while being inactive on other social media platforms. But there's a certain thing about her posts that can make one cringe when they see the captions.
With weirdly named locations like 'Another Year Older', 'Always Cold' and 'A Star is Worn' (yeah, we know those places aren't real), it's hard to tell when she is real and making sense. But we do know she loves to make fun of her dog, Bear, on Instagram.
Captioning, "I tolerate his annoying habits and he tolerates mine. Barely." and tagging 'High Tolerance' as the location.
Source: Alexandra Krosney, Instagram
Bear is five. Meanwhile, Krosney recently just celebrated her 32nd birthday with another normal (her kind of normal) post on Instagram — geotagged 'Another Year Older' and captioned, "But none the wiser." Our typical Alex. Surprised Instagram verified her account yet. Wait, is it even the real Alexandra Krosney?
Do you know she hates social media? (Yeah, like that's new.) She actually missed MySpace. Her Twitter profile info says so. She hasn't been active on Twitter, so who knows.
If Alexandra Krosney does intend to get back to the acting industry, everyone will obviously know. But she seems to enjoy her life the way it is for now. She's keeping us entertained in some other way, at least. Oh, and she had curly hair when she was a lot younger. So much so that "a hairdresser once faked tennis elbow to get out of having to straighten it." Just had to mention that (smiley winky face).
Stay tuned and connected to GlamourFame for more Entertainment content.
-->