Who are Alexandra Shipp's Parents? Learn About Her Family Life Here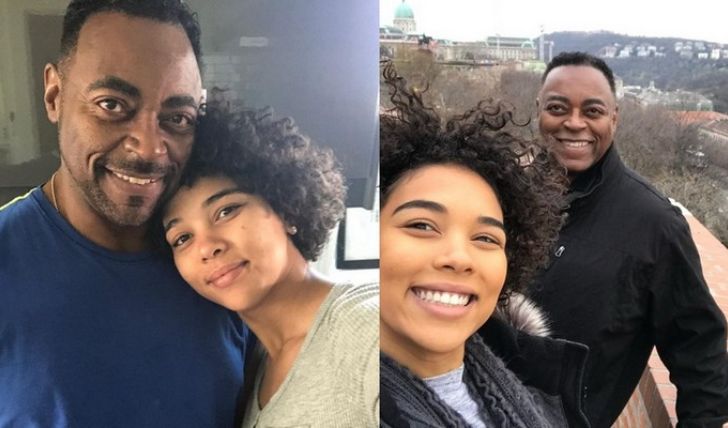 Alexandra Shipp's Parents and Her Family: All the Details Here!
Alexandra Shipp won legions of fans for portraying singer Aaliyah in Aaliyah: The Princess of R&B (2014). Shipp also starred in Oscar-nominated Straight Outta Compton (2015). Shipp's other credits include Make it Work, Deadpool 2, and X-Men: Apocalypse. Alexandra Ruth Shipp was born on July 16, 1991, in Phoenix, Arizona.
Shipp made her debut with a small role in Alvin and the Chipmunks in 2009. The 30-year-old actress has become the talk of the town as she came out as Queer recently. "I'm not denying anything anymore, am not scared anymore," said Shipp. Ahead are complete details of Shipp's family.
Who are Alexandra Shipp's Parents?
The X-Men: Apocalypse actress doesn't come from a renowned celebrity background, but Shipp has some celebrity blood. Her mother, Amy Ruth, is a kundalini yoga teacher, and her father, James Shipp, is a musician. The actress grew up alongside three siblings, two brothers, James and Jordan, and a stepsister, Kasia.
Shipp is proud of her mixed heritage.
Photo Source: Pinterest
Shipp's mother is white, and her father is black. And the actress looks like the perfect amalgamation of the two, says, she is proud of her heritage. In an interview, Shipp says, she grew up following both of her parents' practices. Shipp, who is also a dedicated musician, revealed bits of her early life in an interview.
Check Out: Ella Balinska's Parents: Learn About Her Family Life Here
"My mom is a Kundalini yoga teacher, I grew up speaking Sanskrit, meditating, and doing morning Sat Nams. On the black side, I was baptized Southern Baptist, and that's all Funkadelic, George Duke, and all that jazz. My music is a representation of me because I'm not just one thing," said Shipp in her interview in 2016.
The Love Simon star calls her brother her protector and confidant.
Photo source: MadamMenoire
Not much is revealed about Alexandra's family, and the star hasn't been vocal about her early experiences. But what we do know is that Shipp has a very affectionate bond with her two brothers. She recently paid tribute to her brother on his birthday. In a lengthy, heartfelt note, Shipp calls her brother her protector and her confidant.
"I Was Scared It Was Too Late," Wrote Alexandra!
In an emotional Instagram post on June 3, the Love Simon star finally revealed her long-concealed truth. Coming out as a member of the LGBTQ community, Shipp writes, "I was scared it was too late, I was scared I wasn't going to be able to get work. I was scared no one would ever love me."
"I'm not scared anymore, I'll be celebrating every day because I choose me," wrote Shipp.
Photo Source: Youtube
Shipp has long been a vocal advocate of LGBTQ rights. The actress who earlier played Hayley Kiyoko's love interest in her MV Chance revealed, '2015 was her first pride march.' "I'm not scared anymore. I'll be celebrating every day because I choose me," declared the actress at the end of her long note.
Recommended: Rina Sawayama's Parents: Learn About Her Family Life Here
The 30-year-old didn't label herself as one thing, and fans are guessing the star is bisexual. Shipp's name was romantically linked with David Anders and James McAvoy in the past. The Phoenix-born actress is next starring in the musical drama Tick, Tick... Boom. Alexandra will also star in the upcoming martial arts comedy Kung Fury 2.
For more information and news on your favorite stars, stay connected to Glamour Fame.
-->