Rina Sawayama's Parents: Learn About Her Family Life Here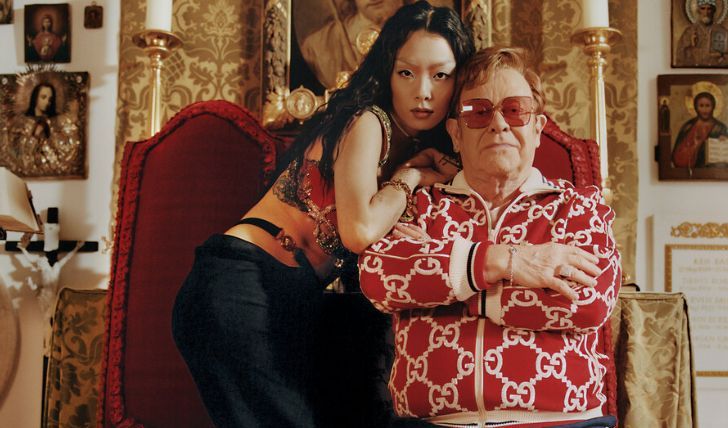 Rina Sawayama's Parents: All the Details of Her Family and Her Early Life Here!
The 2020 Attitude Award winner in the breakthrough category, Rina Sawayama, is finally receiving the attention she is deserving of. Rina is a London-based singer-songwriter, actress, and model. She herself isn't a global star yet, but her 2020 song Chosen Family became a global anthem among the queer community.
Born on August 16, 1990, in Niigata, Japan, Sawayama moved to London with her parents when she was five. Ardent fans are well aware of Sawayama's troubled relationship with her parents. Continue reading to find more.
Rina Sawayama's Troubled Relationship with Her Parents!
Rina Sawayama's songs, be it Dynasty or the Chosen Family, strongly reflects the artist coming to terms with her past. While her parents' names and basic info aren't disclosed, she has been forthcoming about early life. Rina's relationship with her parents deteriorated after their divorce.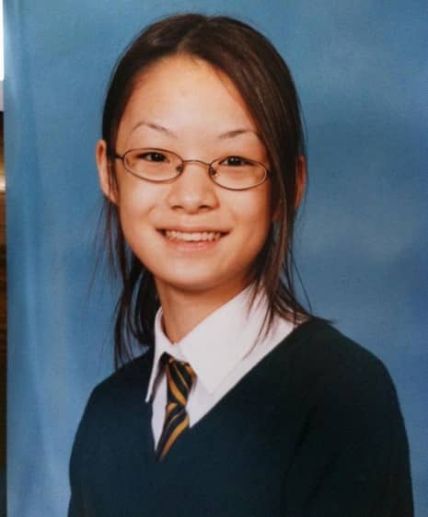 Because of her father's job, Rina had to move to London at the age of five.
Photo Source: Hollywood Magazine
Dynasty from her 2020 album Sawayama evinces Rina's resentment towards her parents and her attempts to forgive them. The lyrics follow, "Mother and father, I know you were raised differently-Fighting about money and his infidelity-Now it's my time to make things right."
Check Out: Jacob deGrom's Kids: Learn About Them Here.
Sawayama moved to London at the age of five because of her father's job in the airline business. She attended Japanese school until she turned 10. The actress recalls her school years with fondness; "it was a nurturing, multi-ethnic environment," says Rina. After her parents' divorce, Sawayama was primarily raised by her mother.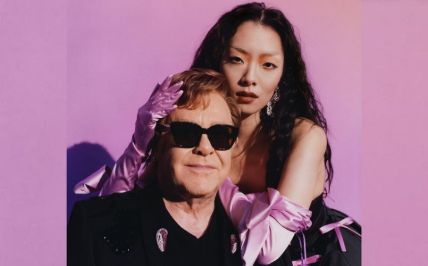 After her parents' divorce, she was primarily raised by her mother.
Photo Source: Milenio
She would see her father once or twice a year. Her mother, an interior designer, wasn't from an opulent background. Rina says she had to share a room with her mother until she was 15. The duo didn't have a good relationship. She found a sense of freedom and individuality when she won a place at Cambridge.
Rina Sawayama to Star in John Wick: Chapter 4!
Rina expanded her career to acting in 2019. She appeared in the British comedy series, Turn Up Charlie as Layla Valentine. She was a musical guest on The Tonight Show Starring Jimmy Fallon in 2020. In May, the Cherry singer was tapped to star alongside Keanu Reeves in the upcoming John Wick: Chapter 4.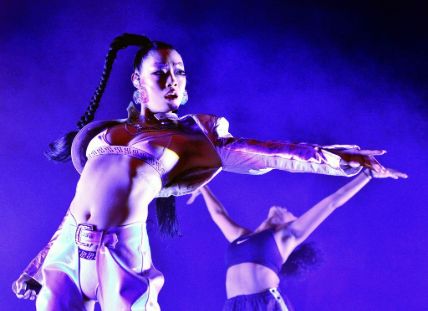 Rina Sawayama performing at an event.
Photo Source: BBC
The movie will be her first feature film. As per the Deadline, Rina's role is being kept under wraps for now. It has Chad Stahelski as the director. "I'm so glad to have Rina on board to make her feature film debut. She's an incredible talent who'll bring so much to the film", Chad said in his statement.
Don't Miss: Who are Awkwafina's Parents? Learn About Her Family Life Here
The filming of John Wick has already started. The 30-year-old pop star recently posted a picture of herself from the set. Rina captioned, "having the time of my life on set. John Wick 4 now in production." Delayed due to covid, the movie is scheduled to release on May 27, 2022.
For more information and news on your favorite stars, stay connected to Glamour Fame.
-->