Who are Awkwafina's Parents? Learn About Her Family Life Here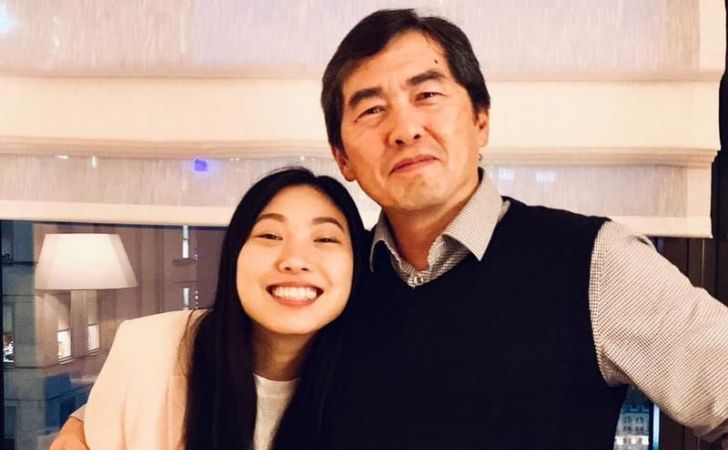 Awkwafina's Parents: All the Details of Her Family and Her Early Life Here!
If you've binge-watched the comedy series, Awakwafina is Nora from Queens; then you should be familiar with Awkwafina's childhood and her family dynamics. Based on her own life, the series is a burlesque depiction of Awkwafina's early life. But in case you are oblivious of the Asian-American actress's work and her family, we've got you covered here.
Awkwafina, real name, Nora Lum, was born on June 2, 1988, in Stony Brook, New York. As a rapper, actor, comedian, author, and television host, she's come very far in her relatively recent career. She has starred in Crazy Rich Asians and Neighbors 2: Sorority Rising - her most notable movies to date. Apart from the knowledge that she has her roots in China and Korea, let's learn more about her family life.
Awkwafina's Mother Passed Away when She was Four!
Awkwafina was born to a Korean American mother, Tia, and a Chinese-American father, Wally. Her mother was a painter who immigrated to the USA in 1972. Awkwafina's mother passed away when she was only four. She recalls, her mother had long battled with pulmonary hypertension.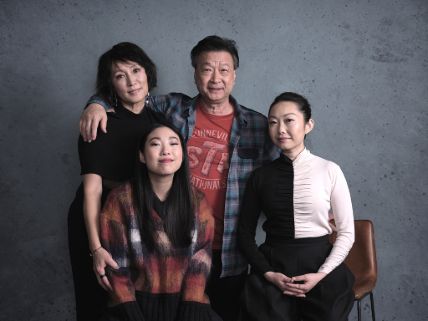 Awkwafina lost her mother to pulmonary hypertension when she was four.
Photo Source: Deadline
The actress was raised by her father and her paternal grandmother, Powah. "I remember seeing my grandma as someone who was saving me," she recalls. Her mother's untimely death had left a void in her life, but Awkwafina didn't grow deprived of anything material.
Her grandmother ran a strip mall restaurant, where she was spoiled to bits. Awkwafina naturally grew closer to her Chinese heritage. The star revealed she didn't stay in touch with her mother's side of the family. Nora shares she recently befriended a group of Korean rappers, who have reintroduced her the Korean culture.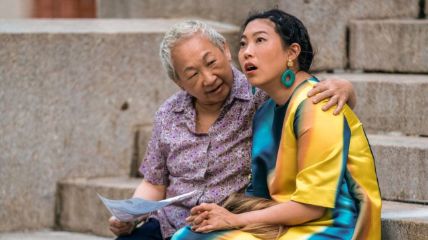 Awkwafina's father, Wally, and her grandmother, Powah, raised her.
Photo Source: News Day
In July 2019, Awkwafina penned an essay that was featured in People Magazine. In the essay, she discloses the devastating loss of her mother. And how she coped with the sadness that followed. "I tried to do this sideshow of, "Hey, let me make you laugh," she wrote in the essay.
Awkwafina Dedicates Golden Globe Win to Her Dad!
The 33-year-old star didn't mention her boyfriend or mentor during her historic Golden Globe win last year, but she did have a message for her father, a hilarious one precisely. Nora became the first Asian-American to win the prestigious award in the leading category.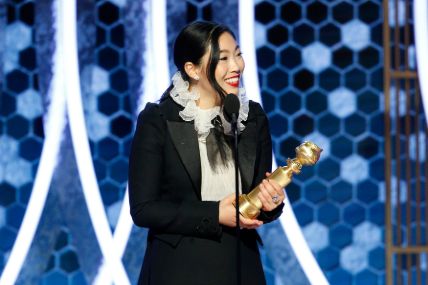 "I'd like to dedicate this to my dad, Wally, I told you I'd get a job, dad," said Nora.
Photo Source: The NY Times
Holding the trophy, Awkwafina said, "I'd like to dedicate this to my dad, Wally, I told you I'd get a job, dad." She'd won the accolade in the best actress category for her role in The Farewell. Directed by Lulu Wang, the movie subtly reflects Lum's experience after her mother's death.
Lum also remembered her late mother and her grandmother in her speech. "to my grandma, my best friend, the woman who raised me. And to my mom, Tia, who I always hoped was watching from somewhere above and who I hope is watching now. Thank you all," concluded Awkwafina.
For more information and news on your favorite stars, stay connected to Glamour Fame.
-->