Awkwafina's Boyfriend in 2021: Learn About Her Current Relationship Status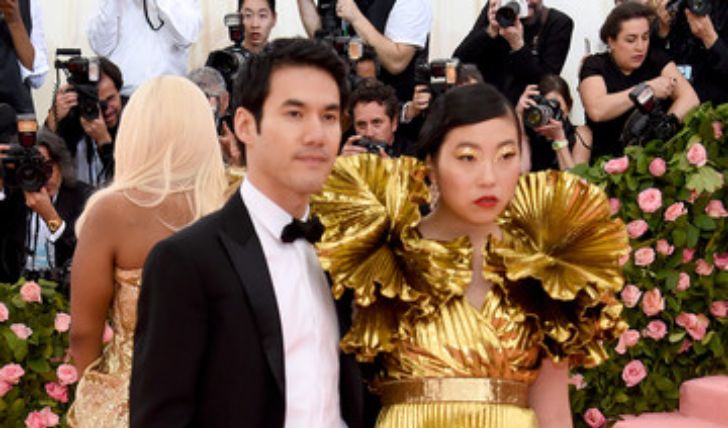 Who is Awkwafina's Boyfriend? All Details of Her Love Life Here!
Nora Lum, better known as Awkwafina, is one of the fast-growing names in the entertainment industry. Nora became fans' favorite after her hilarious portrayal of self-titles comedy series, Awkwafina is Nora from Queens. But her fame isn't limited to her hysterical alter ego. Awkwafina is a multifaceted persona.
As a renowned rapper, comedian, author, television host, and internet personality, Awkwafina's made some big bucks too. Born on June 2, 1988, in Stony Brook, New York, her parents immigrated from Korea and China in the 1970s. Awkwafina's love life is an untouched topic, but we may have a few leads that will give you some insights into her romantic life.
Nora Lum, aka Awkwafina, Laughs Off a Failed Relationship!
Awkwafina's official relationship status is single in 2021, but the comedian has detailed such dating fails in the past that one would think she isn't looking to date anymore. In her interview with Vogue Magazine, Awkwafina recounts her first dating experience. She had gone out on a date with a guy out of peer pressure. And it was a disaster.
Awkwafina's first date was a result of peer pressure, and it was a disaster.
Photo Source: Femestella
She states the guy was totally her type. "100 pounds, five foot two," and with "the body of a graphic designer," said Nora. But after a couple more dates, the guy's boredom became clear. They mutually ghosted each other. According to Nora, "He was unimpressed by her goofy nature." Bet he is regretting it now.
Check Out: Who is Melissa Barrera's Boyfriend in 2021? Learn all the Details of Her Relationship Here
In 2018, to many's surprises, the otherwise tight-lipped about her romance, Nora did let the cat out of the bag. In an interview with The Guardian, her exact words were, "I'm extremely happy. I'm in love." She further added that it was a long-time boyfriend. But she didn't reveal any other info on the mystery man.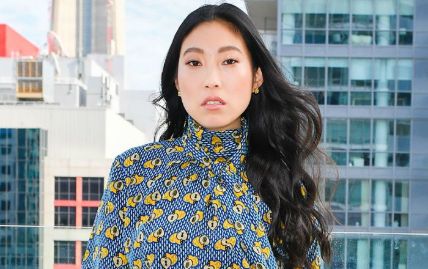 Nora's ideal type is or was '100 pounds, five foot two, with the body of a graphic designer.'
Photo source: Celebs Line
But, after zero cues about her secret boyfriend following the interview, it was suspected the couple had broken up. In the same interview, Awkwafina had revealed that she had no plans to settle down. "I don't think i can sustain a family," said Nora.
Awkwafina Joins Netflix Sister Comedy and More!
Awkwafina's love life may be or may not be a wreck, but she is surely winning in her career while simultaneously representing and uplifting her career. The 33-year-old actress recently joined forces with another Asian A-lister in Hollywood; she and Sandra Oh are set to play sisters in a new Netflix comedy.
Two of the most influential Asian-American stars sharing a screen, fans agree it can't get any better. Currently untitled, the comedy has Gloria Sanchez on board as director, and the screenplay is by writer Jen D'Angelo. Awkwafina, on her Instagram, writes, "It feels crazy to be excited about anything right now, but am excited about this."
Don't Miss: Who is Archie Renaux's Wife? Learn About His Married Life Here
And fans may want to get ready for summer full of laughter because Awkwafina is Nora from Queens season 2 has dropped its teaser. It will premiere in August on Comedy Central. You will see a lot of Awkwafina this year. She is also starring in the upcoming Marvel movie, Shang-Chi and the Legend of the Ten Rings and a drama film, Swan Song.
For more information and news on your favorite stars, stay connected to Glamour Fame.
-->