Awkwafina's Net Worth in 2021: Learn all the Details Here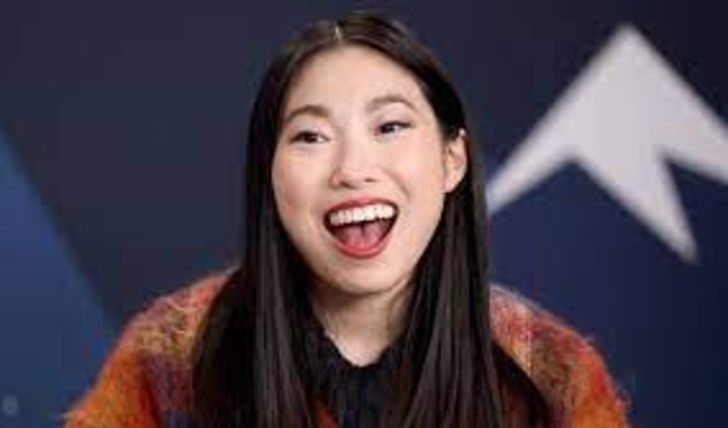 Awkwafina's Soaring Net Worth in 2021: How Much is she Valued at?
You will probably recognize her from the hilarious comedy series, Awkwafina Is Nora from Queens, based on her own life. She plays the titular character on the show. Even though the show portrays Awkwafina as an aimless girl struggling to navigate adulthood, she certainly isn't playing the dud in real life.
Nora Lum, aka, Awkwafina is a multitalented personality. She is an actress, comedian, author, rapper, and television host. She first rose to fame when her rap song, My Vag, went viral in 2012. Following that, she released her debut album, Yellow Rangers, and another one, In Fina We Trust. Awkwafina's other credits include Ocean's 8, The Farewell, and Crazy Rich Asians.
What is the Net Worth of Awkwafina in 2021?
A few years back, the actress worked a day job in book publicity. She says, "I got fired; I was a horrible assistant." And now, more than a decade in her acclaimed career, Awkwafina is still sporting her working-class mentality. She told Harper Bazar, 'I just need $500 per month to get by."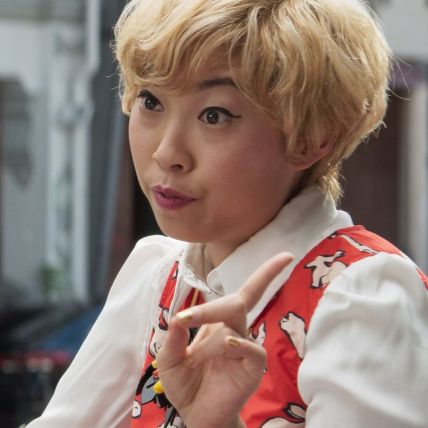 Awkwafina is a millionaire, but she needs just $500 per month to get by.
Photo Source: Vulture
Needless to say, the actress is a millionaire today. As per Celebrity Net Worth, she has an estimated net worth of $8 million in 2021. It was approximated at $5 million in 2020. Quoted one of the busiest actresses, the figure is just a speck in Nora's anticipated fortune in the coming years.
Don't Miss: What is Ariana Greenblatt's Net Worth in 2021? Learn all the Details Here
Her career as an actress has garnered her the bulkiest income compared to her other professions. But, the Asian-American actress also rakes big from endorsements and partnerships. Awkwafina recently joined Harry Styles, Serena Williams, Dakota Johnson, and more in Gucci's Beloved campaign.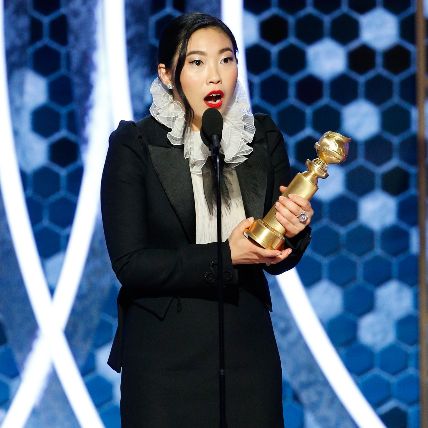 Awkwafina won a Golden Globe Award for her role in 'The Farewell.'
Photo source: Teen Vogue
Coming from a working-class and a minority community to becoming one of the hotly-anticipated talents in Hollywood, her success story is enlivening, to say the least. The 33-year-old recently partnered with Hotel Tonight, an Airbnb giant that functions in 35+ countries.
Awkwafina's Upcoming Projects and More!
The actress received the Golden Globe for her role in the megahit film, The Farewell, after which her career visibly took off. Awkwafina is now looking forward to working on multiple projects this year. Starring herself and Simu Liu, Shang-Chi and the Legend of the Ten Rings' release date is just around the corner.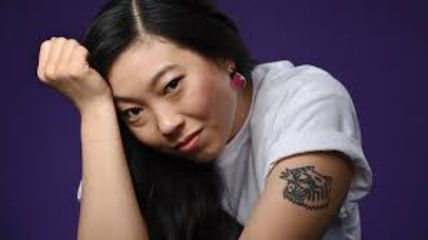 Awkwafina Is Nora from Queens season 2 to premiere in August.
Photo Source: Fox News
She is also the leading voice cast in upcoming animated movies, Raya and the Last Dragon. As per sources, Awkwafina recently joined the cast of The Little Mermaid and another upcoming Swan Song. And the best one, her titular series, Awkwafina Is Nora from Queens, is up for a season 2. It will premiere in August 2021.
Recommended: What is Ismael Cruz Cordova's Net Worth in 2021? Learn About His Earnings and Wealth Here
In June, Awkwafina listed her contemporary townhome in West Hollywood for a whopping $2.4 million. After which, she went onto purchase a $3.5 million worth Bel-Air mansion. But given her stacked resume and several upcoming, the news doesn't even come as a surprise.
For more information and news on your favorite stars, stay connected to Glamour Fame.
-->