All About Amai Zackary Wayans: Growing Up in the Spotlight as Marlon Wayans' Child!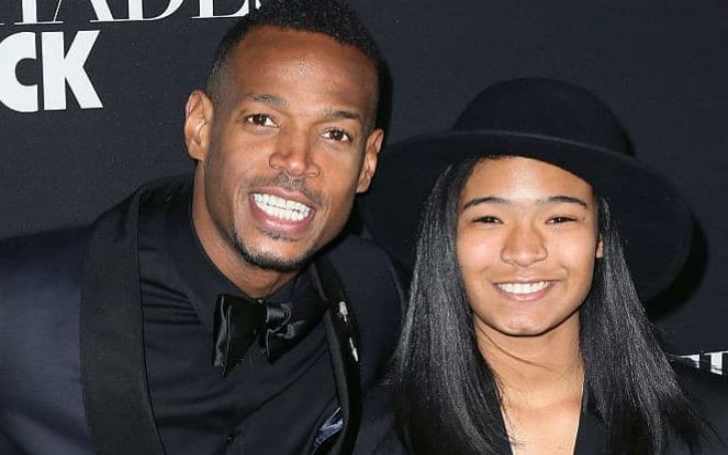 Amai Zackary Wayans, the daughter of renowned actor and comedian Marlon Wayans, was born on May 24, 2000, in New York City, USA, to her parents Marlon Wayans and Angelica Zachary. She has a sibling, Shawn Howell Wayans.
Amai is currently pursuing her education at the University of Southern California. Marlon Wayans is well-known for his acting roles in movies such as Naked, Sextuplets, Fifty Shades of Black, The White Chicks, and The Heat.
Does Amai Zackary Wayans Have a Girlfriend?
Amai Zackary Wayans maintains a notably private stance regarding her dating life, which limits the availability of information regarding her current relationship status. She differs from many other celebrity offspring by not being publicly active on social media platforms.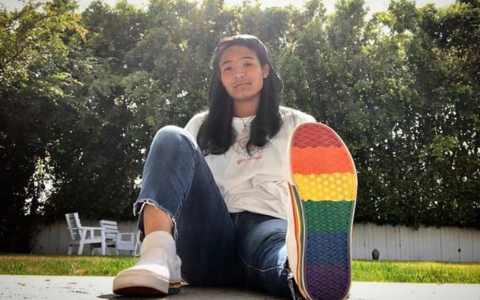 Although she possesses Facebook and Instagram accounts, both are set to private, further safeguarding her personal life.
Given her discreet nature, if Amai is currently in a relationship, it remains undisclosed to the public. While her romantic life is under wraps, it appears that she has no immediate plans for marriage, particularly in terms of marrying a wife in the near future.
Coming Out As a Lesbian
Amai Zackary Wayans is known for her preference to lead a private life away from the public eye. She maintains no active social media accounts under her known name, and her appearances on the red carpet are infrequent.
Consequently, details about her romantic relationships remain elusive. However, one aspect of Amai's life that she has openly shared is her sexual orientation.
In approximately 2020, she publicly came out as gay, and she received unwavering support from her family, notably her father, Marlon Wayans.
Father, Maroln Wayans Supports Through Instagram
Marlon expressed his support by posting a picture of Amai wearing shoes with rainbow soles, symbolizing LGBTQ+ pride, and he affectionately described her as his pride and joy.
Despite facing criticism from some online trolls, Marlon Wayans remained steadfast in his support for his daughter.
He made it clear that he wouldn't change anything about her and emphasized that his love for her was based on who she truly was, not on any expectations he may have had.
Must See: Truth About Reyna Love and her Gender: Is Reyna a Transwoman?
Parents Marlon Wayans and Angelica Zackary Were Never Married?
Marlon Wayans and Angelica Zackary began their relationship in 1992, facing early challenges with limited material wealth but abundant love.
They had two children, Amai in 2000 and Shawn Howell Wayans in 2002, and created a loving family. Despite common assumptions, they were never married.
Marlon Wayans clarified this in 2021, revealing that he never wed because he wanted to keep his mother as the most important woman in his life without any other marriage interfering.
Why Did Marlon Wayans Broke Up With Ex-Girlfriend, Angelica Zackary?
Amai's parents, Marlon Wayans and Angelica Zackary were together for 21 years before their 2013 split. The reason for their breakup remains undisclosed, but it was a challenging moment for Amai, who was just 13 at the time.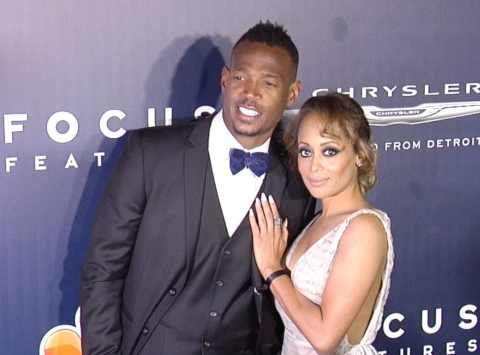 Despite this, her parents prioritized amicable co-parenting, and maintaining a strong friendship. Marlon Wayans expressed deep appreciation for Angela in a 2018 birthday tribute, emphasizing their enduring friendship.
Their harmonious post-relationship dynamic has positively impacted their children, as they collaborate rather than argue over parental decisions, particularly benefiting Amai.
Has One Brother
Amai's younger brother, Shawn Howell Wayans, was born on February 3, 2002, in New York, USA, making him a couple of years younger than her. He graduated from Buckley High School in 2020 and made his mark on the school's basketball team.
Photos on his father Marlon Wayans' Instagram showcase his talent in the sport. While Shawn appears skilled, it remains uncertain whether he intends to pursue a professional basketball career.
Also See: Introducing Khaza Kamil Gates: The Life and Times of Kevin Gates' Son
Get to Know Amai Zackary Wayan Mom
Amai Zackary Wayans' mother is Angela Zackary, a native of New York, born in 1972. She hails from a mixed heritage, with both black and Asian roots.
Angela's Instagram bio highlights her as someone who values authenticity and organic experiences. She also expresses a passion for psychology and philosophy in her bio.
Amai Zackary Wayan's Net Worth
Information about whether Amai Zackary Wayans has secured a job or her net worth is not publicly available. However, her father, Marlon Wayans, is estimated to have a net worth of $40 million.
These details provide insight into Amai's life as a celebrity child, emphasizing her choice to maintain a private life while acknowledging the evident love and support from her father. Marlon Wayans played a significant role in the creation of the first 'Scary Movie.'
He not only acted in the film but also contributed to its writing. Despite receiving mixed reviews from critics, the movie was a financial success, grossing approximately $270 million worldwide, well surpassing its budget of $19 million.
Amai Zackary Wayans is in Her Early Twenties
Amai Zackary Wayans was born in the United States on May 24, 2000, making her a Gemini by zodiac sign. As of 2023, she is in her early twenties. Amai holds American nationality and comes from a mixed ethnic background.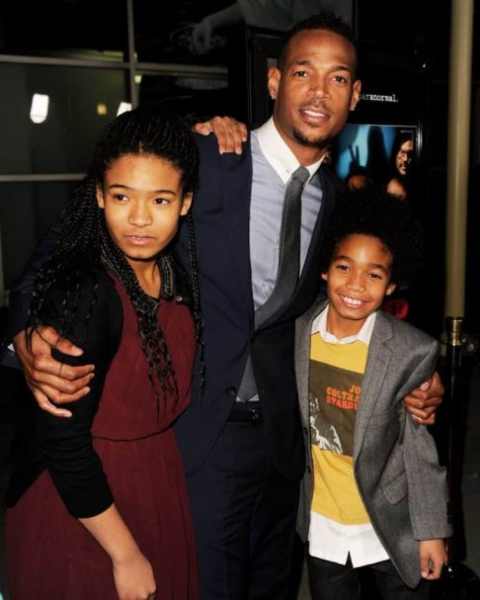 While her early childhood days remain undisclosed, she is currently a student at the University of Southern California in Los Angeles, California. However, there is no additional information available regarding her academic accomplishments.
Does Amai Zackary Wayans Have Instagram?
Amai Zackary Wayans indeed maintains a private stance regarding her personal life, including her social media presence. It remains unknown whether she uses any social media platforms, and if so, she may do so discreetly under an unknown account.
In contrast, her father, Marlon Wayans, is relatively active on social media, particularly Instagram, where he has over 6 million followers and has made over 10,000 posts.
Stay With Glamour Fame
-->