All About Carmen Matarazzo: Life of Gaten Matarazzo's Sibling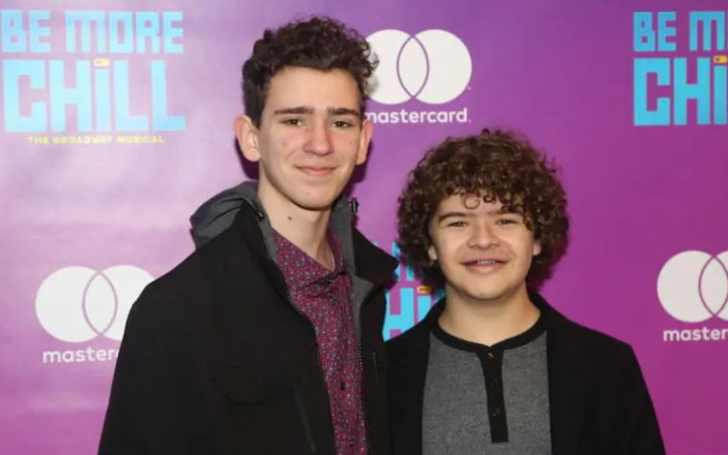 Growing up in the same environment often leads siblings to inspire each other and work together to achieve common goals. With the support of their parents, siblings can take their initiatives to even greater heights. A great example of this is the Matarazzo siblings - Carmen, Gaten, and Sabrina - who have recently made a big impact on the American entertainment industry.
Carmen Matarazzo, a rising musician in America, is known for his exceptional drumming skills. He's also gained fame as the younger brother of Gaten Matarazzo, a well-known actor from the popular show Stranger Things. Similarly, Carmen's older sister, Sabrina Matarazzo, has made a name for herself as a renowned American actress and a social media influencer. This trio of talented siblings showcases the power of family support and shared ambitions.
Who is Carmen Matarazzo Dating? Know About Carmen's Girlfriend
Carmen Matarazzo is currently in a romantic relationship with a young woman named Summer. Their love story started back in October 2019 when they crossed paths during a rehearsal for a play. Carmen was just 19 years old at that time, but from the moment they met, there was an instant connection between them.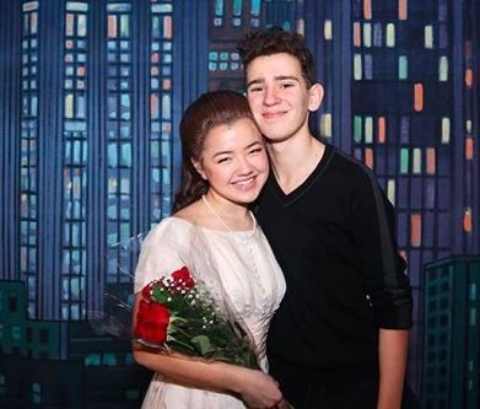 Over time, Carmen and Summer's relationship has evolved into a profound and meaningful bond, characterized by mutual respect, affection, and unwavering support for each other's personal and professional pursuits. Together, they exemplify the richness and variety of modern love.
Brother, Gaten Matarazzo Relationship
Gaten Matarazzo and Lizzy Yu's relationship has been the subject of curiosity, especially after being spotted together at the premiere of Stranger Things Season 4. The couple has been together for several years, with details of their first meeting remaining unclear.
However, they began sharing photos of each other on social media in 2018, and Gaten marks their anniversary every March 4. In May 2021, Lizzy posted a picture of them dressed up for her high school prom, indicating their strong bond.
She revealed in an interview with Esquire that she lives with Gaten in his New Jersey apartment, along with three cats. Despite the unconventional living arrangement, Lizzy doesn't find it strange, emphasizing their close connection.
Carmen Matarazzo is a Drummer
Carmen Matarazzo kickstarted his music career back in 2015 with an impressive live stage performance of the renowned play "Into the Woods" at the Bellarine Theatre Company.
This particular production of the play is known as a community theater adaptation and offers a more family-friendly take on Stephen Sondheim's classic. Carmen's involvement in this performance provided a significant boost to his emerging career as an American musician.
Subsequently, Carmen joined forces with seven other talented individuals to form the WIP band. Notably, this band includes his siblings, Gaten and Sabrina, alongside a few close friends.
Brother, Gaten Matarazzo is a Successful Actor
Gaetano John Matarazzo III, commonly known as Gaten Matarazzo, is an American actor born on September 8, 2002. He began his career in the spotlight with roles in Broadway productions such as Benjamin in "Priscilla, Queen of the Desert" (2011–12) and Gavroche in "Les Misérables" (2014–15).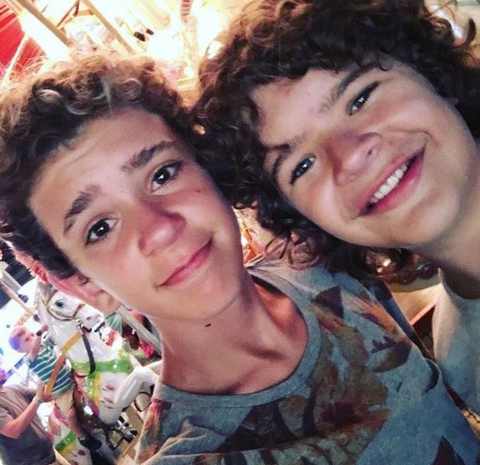 However, he gained widespread recognition for his portrayal of Dustin Henderson in the Netflix sci-fi horror series "Stranger Things" (2016–present).
Additionally, Gaten hosted Netflix's "Prank Encounters" (2019–2021) and in 2022, he co-starred in the coming-of-age comedy "Honor Society" and lent his voice to Boris the Dragon in the animated fantasy comedy "My Father's Dragon."
How Rich is Carmen Matarazzo?
Carmen is an emerging musician and a skilled drummer who, along with his band WIP, has delivered captivating live performances. Beyond his musical pursuits, he has also featured in various television commercials.
Through these performances and commercial work, he has accumulated a respectable net worth of around $1 million, with an estimated annual income exceeding $80,000.
In contrast, his brother Gaten boasts a substantial net worth of $5 million as of 2023, primarily due to his role in the entertainment industry. Gaten commands an impressive income, earning over $250,000 per episode for his work.
Does Carmen Matarazzo Have Instagram?
Carmen Matarazzo appears to maintain a relatively private life, as he is notably absent from major social media platforms such as Instagram, Facebook, and Twitter. However, he does make occasional appearances on his brother Gaten's Instagram page. He has an impressive following of over 18.2 million fans and can be found under the username @gatenm123.
Gaten, known for his role in "The Honor Society," frequently shares delightful photos and videos featuring himself and Carmen, offering glimpses into their strong sibling bond. Moreover, this dynamic duo entertains their audience by sharing humorous videos and engaging in lively lip-sync performances through their joint TikTok account.
Carmen Matarazzo Height
Carmen Matarazzo has a height of 5 feet and 8 inches, which is approximately 173 centimeters, and he weighs around 52 kilograms, equivalent to about 132 pounds. His distinctive features include a cascade of beautiful curly blonde hair that complements his attractive, slender physique and lovely facial structure.
With an athletic build and a charming personality, Carmen possesses an appealing presence. His warm and engaging smile further enhances his endearing and amiable nature, making him a true sweetheart.
His Age and Ethnicity
Carmen was born on November 10, 2003, which makes him 20 years old as of 2023, and his zodiac sign is Sagittarius.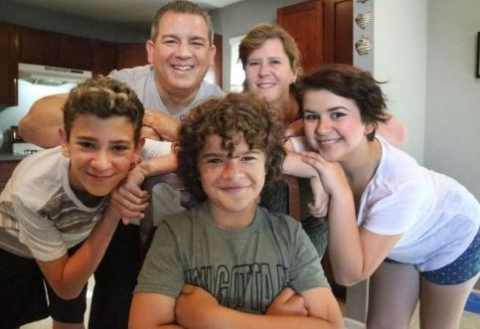 He hails from Little Egg Harbour Township, located in New Jersey, North America, and he has a mixed ethnicity background. While Carmen holds American nationality, he proudly identifies as an Italian American.
Raised in a Christian family, Carmen continues to follow the Christian faith, upholding his religious beliefs.
Also See: How Old is Joseph Quinn? Is ' Stranger Things' Actor Dating?
Stick To Glamour Fame For More Related Contents
-->