Alyson Stoner Returns To 'Ellen DeGeneres' After 17 Years; 5 Facts You Might Not Know!
Published Wed Sep 11 2019 By Travis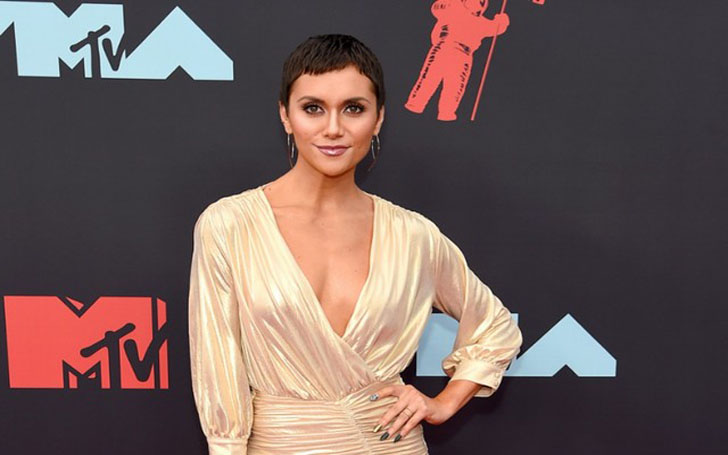 Alyson Stoner rose to prominence from a pretty young age (more on that late), and when she started working with Disney, she became even more famous. But the thing is she is one of those celebrities which you know is a celebrity but can't for the life of yourself figure out what her name is. You've heard her voice and seen her in many things, but she is one of those under the radar celebrity who are not there for themselves.
They inspire, care and support other people which are why not being in any major movies she is still followed by more than one million people on Instagram and almost 700,000 people are subscribed to her YouTube channel. To use her platform for good and helping others is the reason why she is one of our favorite celebrities.
Source: Billboard
Born on 11 August 1993 in Toledo, Ohio to parents LuAnne Hodges and Charlie Stoner, she took to dancing from a pretty young age and her parents were the first people to recognize her talent which is why she was enrolled in dance classes. From being the Best Model of the Year in 2000 at the age of six to now a full-fledged celebrity, here are the five things you should know about Alyson Stoner.
5. She Stole The Show With Camp Rock
Alyson Stoner was still starting out as an actress when her work in Disney channel, led her to the role of 'Caitlyn Geller' in the Disney original movie 'Camp Rock'. She appeared in several other TV shows for the kid's channel such as 'The Suite Life of Zack & Cody' and 'Drake & Josh', but this movie was the place where she stole the whole show as an aspiring music producer. The acting by the little actress was on point, and there was a large vocal crowd who wanted her to get her own starring role instead of just supporting other people in their movies. The call finally subsided when she was given her first starring role in the movie 'Alice Upside Down'.
4. Focusing On Voice Acting And Her Podcast
Alyson is a good actress; she knows how the industry works considering she's been in the movie and TV industry for almost two decades now, but she was never high on starring in films. She did cameos and small role including a couple of movies with the 'Step Up' franchise but other than most those roles she predominantly worked as a voice actress. Considering her ASMR voice, the whole thing is a great fit for the actress. The whole voice acting thing started for her when the actress was asked to voice a character in the 'Phineas and Ferb' cartoon series.
The actress did do voice acting before, but this was the biggest and the most memorable role of her career. Her character of 'Isabella Garcia-Shapiro' and her catchphrase, "Whatcha doin'?" is still pretty funny. She found her calling and over the years to emote through the booth instead of the screen.
Alyson is also hosting a podcast called 'Simplexity Podcast' which is a fun listen, and it seems YouTube motivational video, podcast, and voice acting are the career callings for her.
3. Alyson Gave Away All Her Possessions
Alyson was back on the Ellen show for the first time after 17 years, and she was talking to Ellen about how happy she is with her life and when asked her about downsizing and getting rid of all of her possessions, Alyson said, "I think it's very simple." She wanted more room to herself and not let the possession part of her life bog down the growth and life she wants to live.
Most of all the stuff in her previous house, she gave away, and then she asked if anyone wanted a piano which is beautiful according to her, but she doesn't need it anymore. The lady is all about simple living and allowing the mind to be free without getting bogged down by the worldly possessions.
2. She Came Out In 2018
Knowing yourself is an arduous and lengthy process; people need to figure out who they are and what they want with life to live a happy, long, and successful life without any kind of remorse. This is why Alyson Rae Stoner came out on March 2018 as someone who is attracted to men, women, and any other people who identify in other ways. Confusing, right? Well, she wants it to be confusing because she doesn't want any types of a label on her.
In a podcast she linked to in her tweet, Alyson said, "I don't feel comfortable labeling my sexual orientation or even faith at the moment. Not because I'm afraid of the words themselves, or being stereotyped, but because there's a certain magic happening in letting the sediment keep swirling in the water, versus forcing it to settle and land somewhere. And I'm being so transformed because of mystery that I want to stay here for now. I seem to be able to love better, wider, and deeper from here for now."
1. She Made A Name For Herself At The Age Of Nine
Most people probably know her as the Missy Elliott little kid dancer, it is also the exact reason how we came to know about Alyson. At the age of nine Missy hired Alyson to dance in her song 'Work It,' the song was a massive success and Missy was lauded for her work but the little kid dancing beside Missy was the one who stole the show.
Alyson appeared in the video and since then went on to appear in numerous other videos for huge artists such as Eminem in 'Just Lose It,' Kumbia, Will Smith and the legendary Outkast. But she will always be known for her work with Missy and her three songs, especially 'Work it.'
Watch: Alyson Stoner pay tribute to Missy Elliott
The amazing thing is, after 17 years she was asked to come back on stage by the 'Get Your Freak On' artist's people to help her perform during the Missy Elliott VMA's tribute performance where the famed rapper was set to get the Michael Jackson Video Vanguard Award. She came on stage and performed on the dance which shot her to prominence.
It was coming of a full circle for Alyson and Missy thanked her for being there to help her perform which must've felt great for the 26-year-old.
-->