Alyssa Milano Says She's Not Wearing Blackface but Rather Impersonating Snooki with a Spray Tan
Published Thu Jul 02 2020 By Sea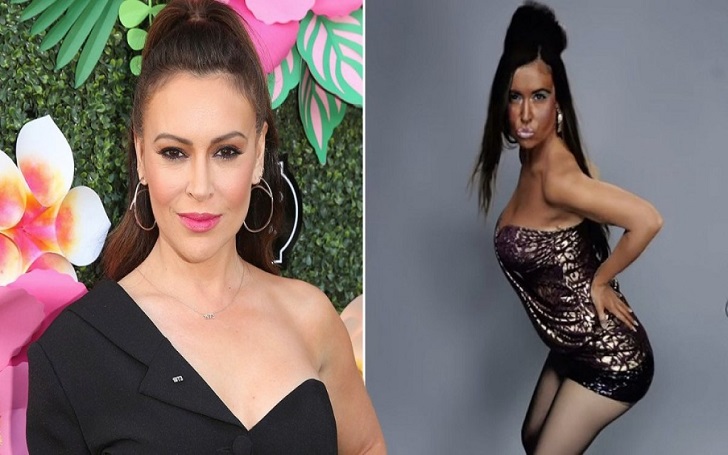 Alyssa Milano fiercely denies blackface accusations saying she was parodying Jersey Shore's Snooki.
Actress Alyssa Milano furiously hits back in response to an article alleging that she was "facing backlash" over a purported "blackface scandal". The actress-activist was accused that her heavy fake tan in the 2 minutes video was an attempt at doing blackface.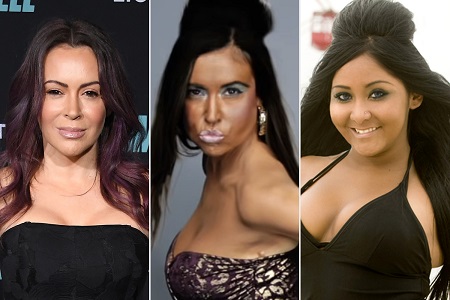 Alyssa Milano furiously slams back against the allegations of wearing blackface.
Source: People
Milano then tweeted the photo of the headline from conservative publication LifeZette alongside a link to the "Funny or Die" skit explaining that the image in question came from a "Jersey Shore" spoof for a Funny or Die sketch back in December 2009. In response to the critics, she wrote,
"Hey, a**holes, The below picture is me parodying Jersey Shore and Snookie's tan. Snookie's tan (she is a sweetheart by the way) is worthy of parodying as is Trump's 'tan. So go f--k yourselves with your smear campaign. So go f--k yourselves with your smear campaign."
Meanwhile, the link to the original video indeed proved that makeup and wardrobe artists turned her into a character with lots of fake tans inspired by Snooki from the MTV reality show. The sketch was the parody of a Dove brand commercial that described how the beauty industry manipulates images to set unrealistic beauty standards.
Chilean-American reality star Nicole Elizabeth LaValle popular as Snooki is best known for her distinctive tan and makeup in the hit show "Jersey Shore" from 2009-2012. After starring in the Jersey Shore, television host, author, professional wrestler, as well as dancer, Nicole even appeared as the guest hostess for WWE Raw in 2011 and competed at WrestleMania XXVII that same year.
Watch: Alyssa Milano's Evolution: Jersey Shore
After the tragic death of George Floyd, the renewed fight against racism has emerged worldwide and numerous celebrities have been fiercely slammed for their historic use of blackface. Among the other celebrities including Jimmy Fallon, Jimmy Kimmel, Shane Dawson, Matt Lucas, David Walliams, and Ant and Dec have publicly apologized for using blackface in the past.
Meanwhile, Alyssa who has been outspoken in her opposition to President Donald Trump, later tweeted that she is strongly against racism saying,
"The photo of me parading Jersey Shore and Snookie's tan? This proves the entire point of the actual tweet. I've never done, nor would I ever do blackface,"
The Charmed star also shared a link to another clip of Funny or Die from 2013 where she and her co-star pretend to make a sex tape. The 47-year-old political activist then jokingly said that this video will probably use as the next thing that critics try to "take me down with."
Don't forget to head to our Entertainment section for more exciting news and gossips. And stay updated with Glamour Fame to keep track of the entertainment world.
-->