Here's What You Should Know About George Floyd, The Man Who Died Following a Police Interaction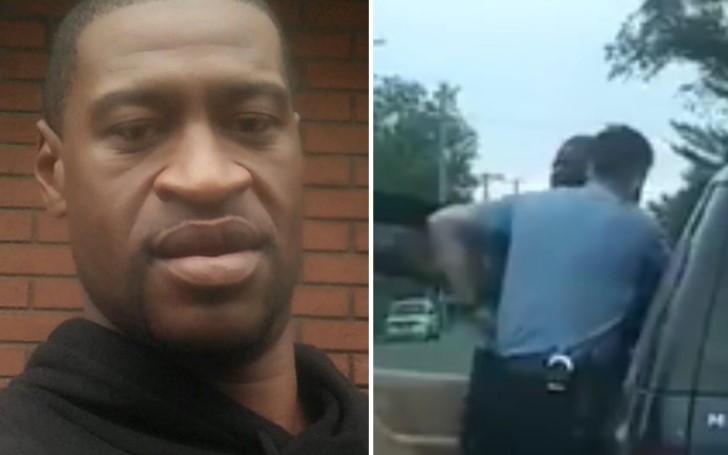 We suppose we don't need to stress who George Floyd is; the nation is under fire after his death, ending up in riots. While George may be just another man who died recently, but his death helped us in a reality check. Two things, we know for sure, exist in our society—first, Police Brutality, and second, racism.
The nation is flooded with "BlackLivesMatter" hashtag after Floyd's death; It's saddening to know Floyd died because of police brutality, and that too because of his color. However, following his death, the nation came together to protest against everything that happened that day. It reminded there is still hope for humanity.
What Happened to George Floyd?
Following the release of a 10-minute long viral video, everyone knows what happened with George Floyd. It shows the moment in the police encounter with Floyd, whose death sparked protests and outrage. It can be observed, Officer, who was identified as Derek Chauvin, kneeling on the neck of George, while his partner, Officer Tou Thao, was seen standing there, indifferent of the whole situation.
Also Read: Here's What You Should Know About NASA & SpaceX Astronaut Doug Hurley
The horrifying video shows Floyd is pinned on the ground by a Minneapolis police officer as the victim pleads in an anguished tone he could not breathe. The man goes silent afterward, following which paramedics were called on the scene. Later, he was declared dead.
What Were George Floyd Charges/Crimes?
Warning: The Disturbing Viral Video Shows George Floyd Saying, 'Please, I Can't Breathe' as the Officer Keeps His Knee Pinned on the Man's Neck
George Floyd was held up by the police on the basis of suspicion. According to the report by The Star-Tribune, the initial call came in for someone using a counterfeit bill at a store, Cup Foods, at 3759 Chicago Avenue. When police arrived, they believed Floyd matched the description and found him sitting on the hood of his car.
Minneapolis Police Statement Following George Floyd's Death
MPD released a statement following George's death. According to their report, a man in his 40s [Floyd] died following a medical incident, claiming the man suffered distress during a police interaction.
The statement said officers were responding to reports of a forgery in process and that the man, who "appeared to be under the influence … physically resisted officers. Officers were able to get the suspect into handcuffs and noted he appeared to be suffering medical distress. Officers called for an ambulance. He was transported to Hennepin County Medical Center by ambulance, where he died a short time later," according to the statement.
The statement confirmed that no weapons were used during the incident, and no officers were injured. Minneapolis Police say the FBI has now joined with the Minnesota Bureau of Criminal Apprehension to investigate the incident.
Officer Derek Chauvin has now been charged with third-degree murder and manslaughter in connection with George Floyd's death. Thomas Lane, Tou Thao, and J. Alexander Kueng were the other three officers present. All four officers have been fired, and state and federal investigations are underway.
You May Also Like: Madonna's Video Tribute to George Floyd Turns Into a Disaster
For more information on your favorite celebrities' lifestyle, stay tuned to Glamour Fame, and don't forget to sign up for the newsletter.
-->