Madonna's Video Tribute to George Floyd Turns Into a Disaster
Published Sun May 31 2020 By Eden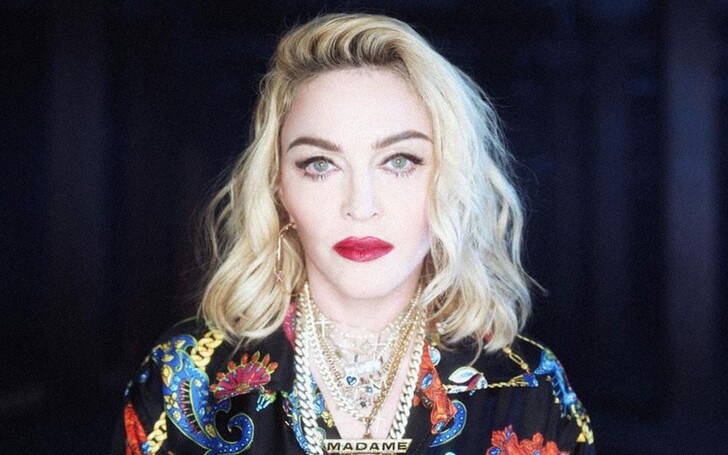 Madonna's video tribute to George Floyd is anything but well-received by the public.
In the wake of public outcry over the death of George Floyd, the Minneapolis security officer, Madonna is under scrutiny over a misjudgment in social media.
When outrage followed through the video of a police officer lying on Floyd's neck when he died, the singer tweeted a two-minute clip of her son, David Banda, performing to Michael Jackson's track, "They Don't Care About Us."
Madonna captioned the post, "Brutal murder travels around the world my son David Dances to honor and pay tribute to George and His Family and all Acts of Racism and Discrimination that happen on a daily basis in America. #davidbanda #JusticeforGeorgeFloyd #MichaelJackson."
The hitmaker has been ridiculed by many critics for an offensive reaction to the story that has triggered riots in a number of prominent cities.
"Nobody asked Madonna to weigh in today. Not a soul. Unforced errors among public figures have been rampant this month," wrote April Reign, the creator of the #OscarsSoWhite campaign.
You Might Like: Madonna's Boredom And Depression Are The Reason Behind Her New Album
Several other comments kiddingly applauded Madonna for "ending racism."
The clips of Floyd's death prompted a more intense debate over the usage of abuse by the U.S. government against African Americans and contributed to the dismissal of police officer Derek Chauvin. Protesters called for the police responsible to face disciplinary proceedings and marches broke out in a variety of places for Thursday night.
The most recent video is not the first time Madonna has been ridiculed for making an embarrassing piece of social comments in recent weeks.
Throughout March, the singer assured viewers COVID-19 is "the great equalizer" when sitting in a milky bath dotted with rose petals.
Visit Glamour Fame for more interesting news of your favorite celebs.
-->