Here's What You Should Know About NASA & SpaceX Astronaut Doug Hurley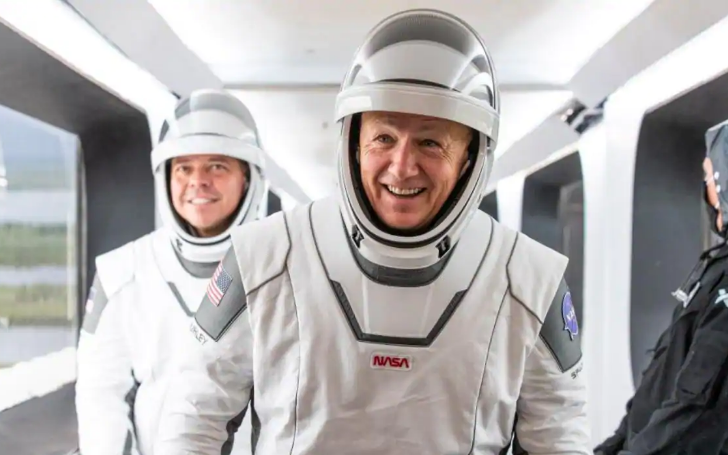 Here's something you should know about American Astronaut Doug Hurley.
On Saturday, Doug Hurley (Douglas Gerald Hurley) and Robert Behnken (Robert Louis "Bob" Behnken) became the first astronauts to launch to orbit from the US in almost nine years. The two astronauts were selected for the first crew for SpaceX's "Crew Dragon" spacecraft in 2018.
Their boarding for the first Demo-2 launch was canceled on May 27, 2020. Hurley ripped a SpaceX closeout crew member's patch off their uniform and paced it on the Crew Dragon control panel; even technicians were seen missing their name patch, which resulted in no launch at the end.
On Saturday, both the astronauts repeated the tradition, but this time, everything was fine and Dragon and it's crew lifted off from LC-39A. Well, the duo just created a history, here we will talk more about Doug and try to know he is.
Who is Doug Hurley? (Wiki)
Doug was born on October 21, 1966, in New York and graduated from the Owego Free Academy in New York in 1984.
Photo Source: YouTube User
Doug Hurley is an American engineer, former Marine Corps pilot, and a NASA astronaut. His first even work as an astronaut came in July 2009 when he piloted Space Shuttle missions STS-127. Now he launched into space on Saturday, November 30, 2020, for the third time as the Commander of Crew Dragon Demo-2.
You May Also Like: Who is Michelle Collins' Boyfriend in 2020? Find Out About Her Relationship
Doug, Moreover, he became the first Marine to fly the F/A-18 E/F Super Hornet. Doug, who was born on October 21, 1966, in New York, graduated from the Owego Free Academy in New York in 1984. Before he jumped into his space endeavors, Doug was a Marine Corp. He received a commission as a Second Lieutenant from the Naval Reserve Officer Training Corps at Tulane University, New Orleans, Louisiana, in 1988.
Doug's NASA Career
Doug Hurley was selected by NASA in the year 2000 as a pilot and completed his training in 2002. Following his training, the Astronaut was assigned technical duties in the Astronaut Office, which have included Kennedy Operations Support as a 'Cape Crusader' where he was the lead Astronaut Support Personnel.
Doug Hurley is married to fellow Astronaut, Karen Nyberg.
Photo Source: Insider
Hurley was 'Bugs,' a nickname given to the NASA Astronaut class of 2000, of which Doug was a member along with Robert Behnken, Karen Nyberg, and K. Megan McArthur. And here's the fun fact, Bob and Doug became the best friend and ended up marrying their batchmate. Hurley is married to Karen Nyberg, while Bob is married to Katherine McArthur.
Bob and Doug, due to their extensive pilot experience, were selected by NASA. Since we know, Doug was the first US Marine to pilot the F/A-18 Super Hornet, while Bob was served as Lead Flight Test Engineer for the 4th F-22 Raptor. But over the two decades, the two friends became the crew that would fly the newest American spaceship.
Also Like: Mariska Hargitay Supports Plastic Surgery But Did She Get One Herself?
For more information on your favorite celebrities' lifestyle, stay tuned to Glamour Fame, and don't forget to sign up for the newsletter.
-->