Amanda Barrie Nearly Died After Being Electrocuted In Her Home
Published Mon Apr 22 2019 By Chester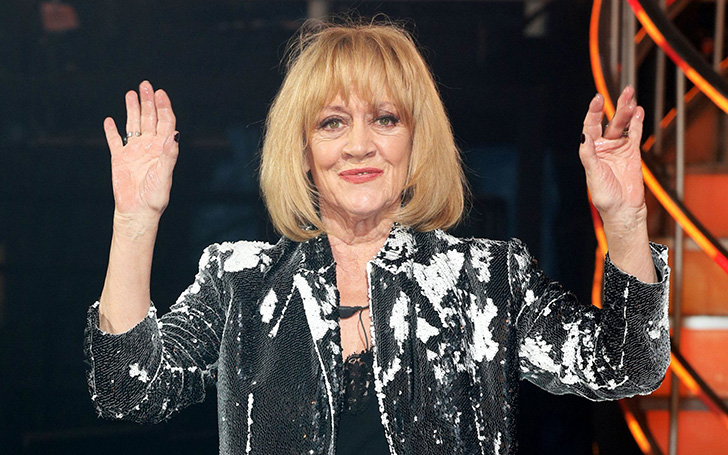 Hollywood legendary actress Amanda Barrie shares that she feels lucky to survive a hefty 240 volts at her London flats.
Amanda Barrie is an English actress who is precisely known for her role in the series 'Carry On films' as Carry On Cleo, recently survived a hazardous 240-volt electric shock on Sunday.
Amanda shared that she feels lucky to survive such a hefty electric attack which made her paralyzed from the lightning surge from her voltage box.
For a moment Amanda Barries thought it as her last moment.
SOURCE: Hello Magazine
The former Coronation Street star shared that the electromotive force was so strong that it pinned her against the wall.
"I thought my time had come," said Amanda, who narrated as Alma Sedgewick in the ITV soap. I could not break the circuit. It felt like two or three days but I suspect it was only six seconds."
Find out: Congratulations Are In Order As Amy Duggar Gets Pregnant With Her First Child!
The 83-years-old Amanda shared her near-death experience stating,
"I was in my flat in London and the ­electrics tripped. I went to put it on, I was touching a lamp behind it. I was pinned by both arms to the wall by the electricity going through me."
"I could not extract my hands from the fuse box or the lamp. I was terrified. I just yelled for my neighbor and they came in." Barrie shared her terrifying experience.
"I got incredibly good-looking paramedics. They took me to the hospital. Thank God we've got the NHS. My hair stood slightly on end. I lit up the West End."
You may like: Ryan Edwards' Family Doesn't Believe The Troubled Reality Star Will Be Able To Stay Off Drugs
Barrie later tweeted a post thanking all the medical representatives from her official Twitter on Monday, day after the incident on April 8.
Amanda who is starring in ITV's Hard to please' acknowledged the 5 medical representatives who came to rescue.
SOURCE: Mirror
She added, "I was lucky. My arms were above my heart where the current went through. If they were lower it could have really harmed me.''
Recommended: Check Out The Hottest Instagram Pics of The Day; Sunday, 21st April
Well, Amanda was lucky to survive such a tragic incident and now she is fine after some medical treatments.
-->