Ryan Edwards' Family Doesn't Believe The Troubled Reality Star Will Be Able To Stay Off Drugs
Published Sun Apr 21 2019 By David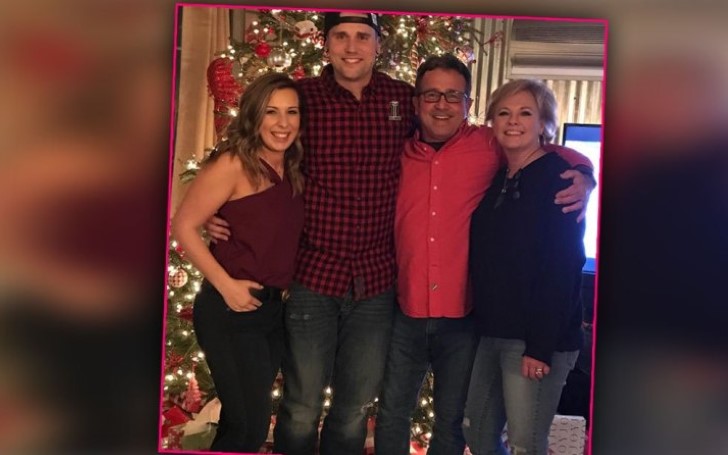 Ryan Edwards' family isn't quite positive on their son's will to stay away from drugs.
Hamilton County Jail officially released Ryan Edwards on last Monday, April 15 after a nearly three-month spell behind bars on heroin and theft charges.
After three failed rehab try-outs, is the Teen Mom OG dad striving to return to treatment to let go of his drug addiction?
Apparently, the ex-fiance of 16 & Pregnant star, Maci Bookout has no post-rehab treatment plans, and his family doesn't believe he'll remain clean.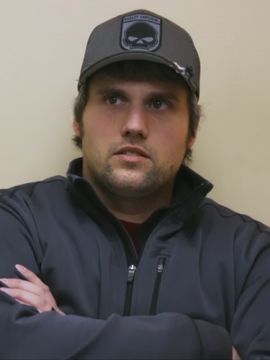 Ryan was recently released by the Hamilton County Federals having previously detained on drugs and theft charges.

SOURCE: Fandom
"Being incarcerated, his family hopes he learned his lesson and stays clean," an insider told Radar. "Would they bet on it? Not on a dime. Drugs are very powerful. When your body needs them, you do things you normally wouldn't do."
Ryan's mother Jen and father Larry still hope that their son gives one more shot to rehabilitation. "Jen would like for Ryan to find a counselor, someone he can talk to," the source added. "Larry has a lot of plans they would like to happen, but they don't happen."
Also Read: 10 Facts You Might Not Know About Oscar Winner Ruth E. Carter and Her Designs
The reports continued that the call is indeed of Ryan's. "His family is hoping and praying. A lot of people love him. He's a good guy. He's done good things and bad things. They believe God has a plan for Ryan."
Regardless of what Edward's son chooses, his parents are always set to support him. As such the insider said, "They'll always love him. They will always be there. They're not shielding them because it is what it is. They're there to support him."
Ryan was arrested on January 23, 2019, for simple possession of heroin which was later revealed to have been executed by Red Bank.
For his Hamilton County warrant, Edwards was charged with burglary of services under $1,000 when he allegedly left a bar without paying the $36 bill on December 19, 2018.
Recommended: MAFS: Jessika Expresses 'Regret And Remorse' Over 'Hurting Mick'
Last November, Radar reported that Ryan had completed a 90-day rehab after having a relapse on old habits.
Ryan's father Larry previously told that the family is "excited to see their son. I've missed him. Ryan is excited to come home and be with all of us. He said he's missed us and he loves us. I'm excited. It's been a long time."
Another insider from Radar previously reported that the first thing Ryan is going to do when he gets home is to have some quiet time for himself.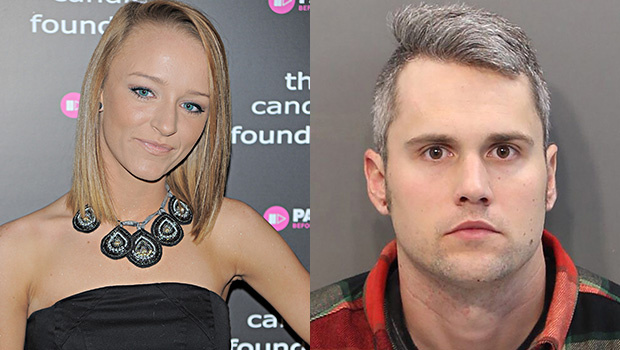 Ryan Edwards was previously in a relationship with Maci Bookout who was a star of a reality show known as 16 & pregnant.

SOURCE: Hollywood Life
The reports further stated, "He's had no private time at all. His wife Mackenzie understands. She told him, 'I've been taking care of these kids. You need to help me with the kids when you're done!' She's been really good. She's been very firm with Ryan."
Speculations have it that, all Ryan does is sit in the woods for a whole day and tries to avoid as many conversations as possible. His post-rehab attendees have stated, "He wants to get on his motorcycle and ride it."
Don't Miss: Famous Rap Star Pays Respect To Slipknot's Corey Taylor With His Own Style
Ryan is also looking forward to meeting his son Jagger. Mackenzie gave birth to Jagger in October 2018 while the son of her father was still in rehab. In addition, Ryan is revisiting his son Bentley Cadence Edwards, 10, from a previous relationship, Maci and stepson Hudson.
-->