10 Facts You Might Not Know About Oscar Winner Ruth E. Carter and Her Designs
Published Sun Apr 21 2019 By Jessica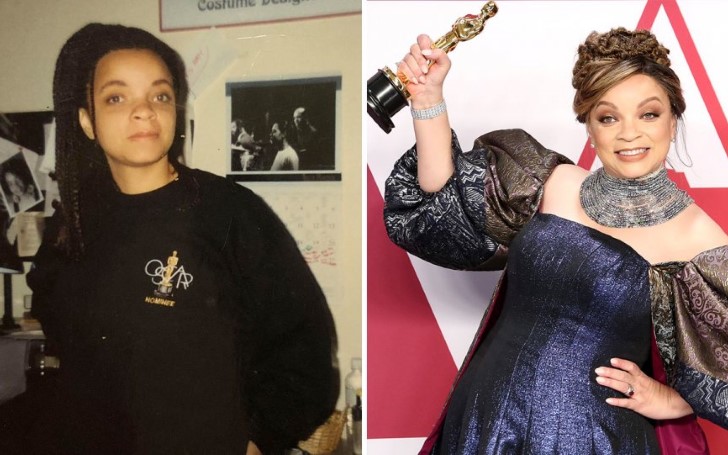 Some interesting facts about the first African-American Oscars winning artist in the category of Best Designer, Ruth E. Carter.
Seven African-American Hollywood artists made history that night. The 91st Academy Awards witnessing these artists making history for their exceptional work in the industry compares to nothing like the Oscars limelight observed before.
The already twice Oscars nominee lady, Ruth E. Carter took home her well-deserved Award for the best 'Costume Designer' category for her creative performance in Marvel's 'Black Panther.'
Recommended: 'Black Panther' Made Oscar Nomination History on Tuesday
Massachusetts born and Hampton University BA (1982) graduate received her firsts Oscars nominations for her work in Spike Lee's 1992' film 'Malcolm X' and Steven Spielberg's 1997 historical drama 'Amistad.'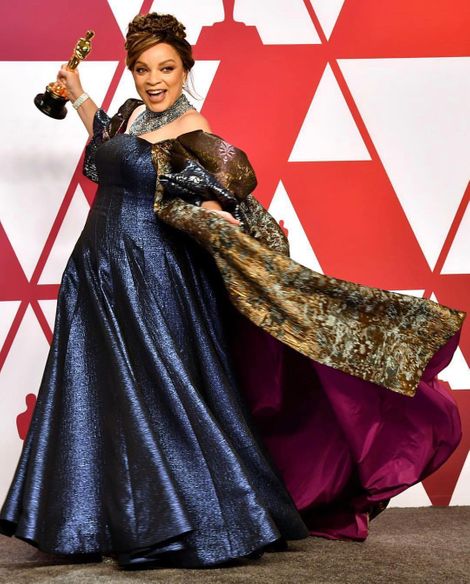 Ruth E. Carter at the 2019 Academy Awards.
SOURCE: Ruth E. Carter Instagram
On the first Oscars win for her Afrofuturistic designs for the film, Carter told The Guardian:
"We are the ones that make (movie stars) look great. We are the ones that hide their flaws."
The film industry couldn't be kind to her at certain times, but through her faith, hard work and evolvement as an artist, she successfully became able to achieve what she wanted.
Upon her story and the struggles, the designer already shared many times how she went through a lot to get to where she stands today.
Also see: Why does Tom Cruise Still Feel Hurt By Katie Holmes & Jamie Foxx's Long-Lasting Romance?
Carter's glorious Oscars win and her creative works in several notable films in Hollywood is something everyone is notified of. However, not much is revealed about her personal life.
In her interview released by Hollywood Reporter, the 58 years old star opened up about some interesting and astonishing details about her life and her experience in making the costume for Black Panther and many more. Find them out below.
Carter met Spike Lee at Lula Washington's Dance Theatre
Ruth E. Carter and Spike Lee pictured together.

SOURCE: Rolling Out
In the mid-80s, when she worked at a costume designer at Lula Washington's Dance Theatre in LA, Spike Lee happened to attend one of their shows with Robi Reed. That was when the two encountered and Lee couldn't resist but ask her about her experience with films which she didn't have. The director made a call to Ruth the next day to work with him and that was it. She quit her Dance theatre job and started sketching for Lee's next movie.
'Bed-Stuy' on Radio Raheem's iconic T-shirt was misspelled as 'Bed-Sty'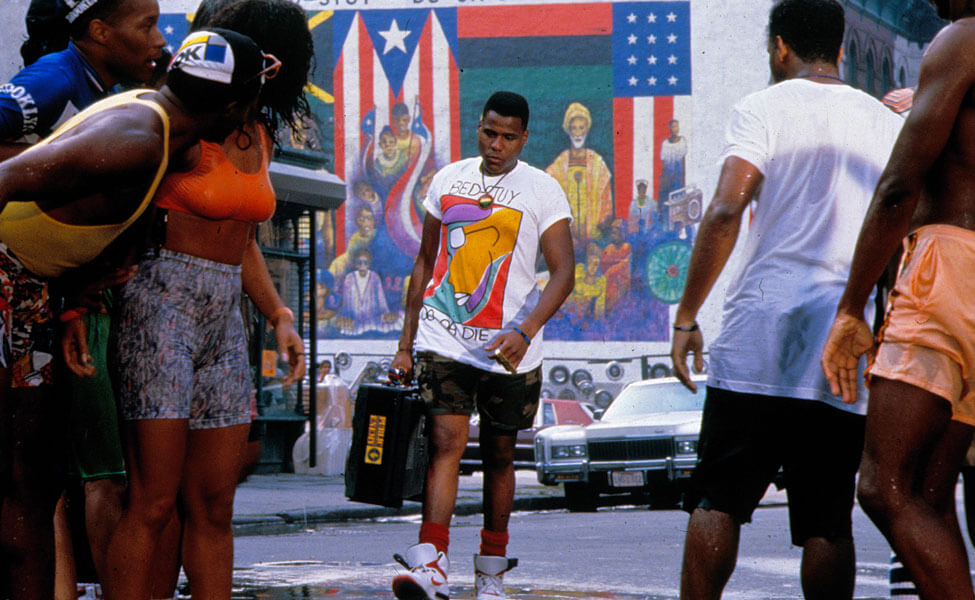 A young black man sported in a Bed Stuy Do or Die' shirt.
SOURCE: Carbon Costume
Lee, a fashion lover and a fan of Nike sold tube socks to fund his films back in the old days. And whilst working on the 1989's film, 'Do the Right Thing', Carter hired a local artist to paint 'Bed Stuy Do or Die' shirt. But, the shirt was mistakenly printed, 'Bed-Sty' instead of 'Bed-Stuy' and since they already filmed the part for the job, Carter and her team had to view the footage and remake the shirt again.
Don't miss: Britney Spears' Team Feared Singer Would Die Without Treatment
Carter hearts the 'Malcolm X' zoot suits with drop-crotch pants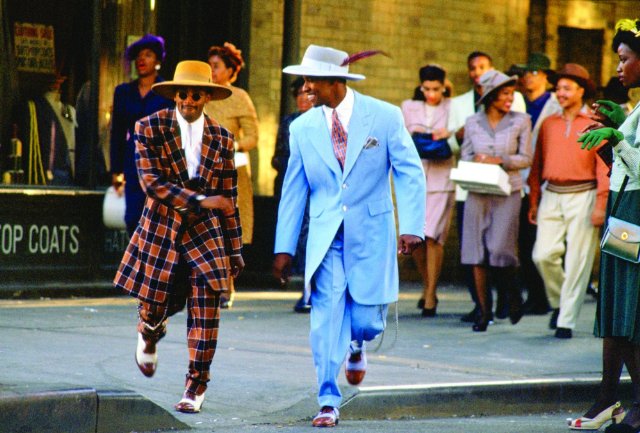 Two men dressed in zoot suits with drop-crotch pants.
SOURCE: Ciad
When Lee called Carter to work again for his next film, 'Malcolm X', which earned her the first Oscars nomination and became the first black woman in Oscars history to receive the nomination, Lee had directed Carter to just do her job, rather than to focus on Oscar.
Since zoot suits also known as hoodlum fashion were sorta major thing at the time, the costume designer initially thought of likening the guys with zoot suits along with drop-crotch pants.
Here's the origin of the iconic rubber catsuit from 'BAPS'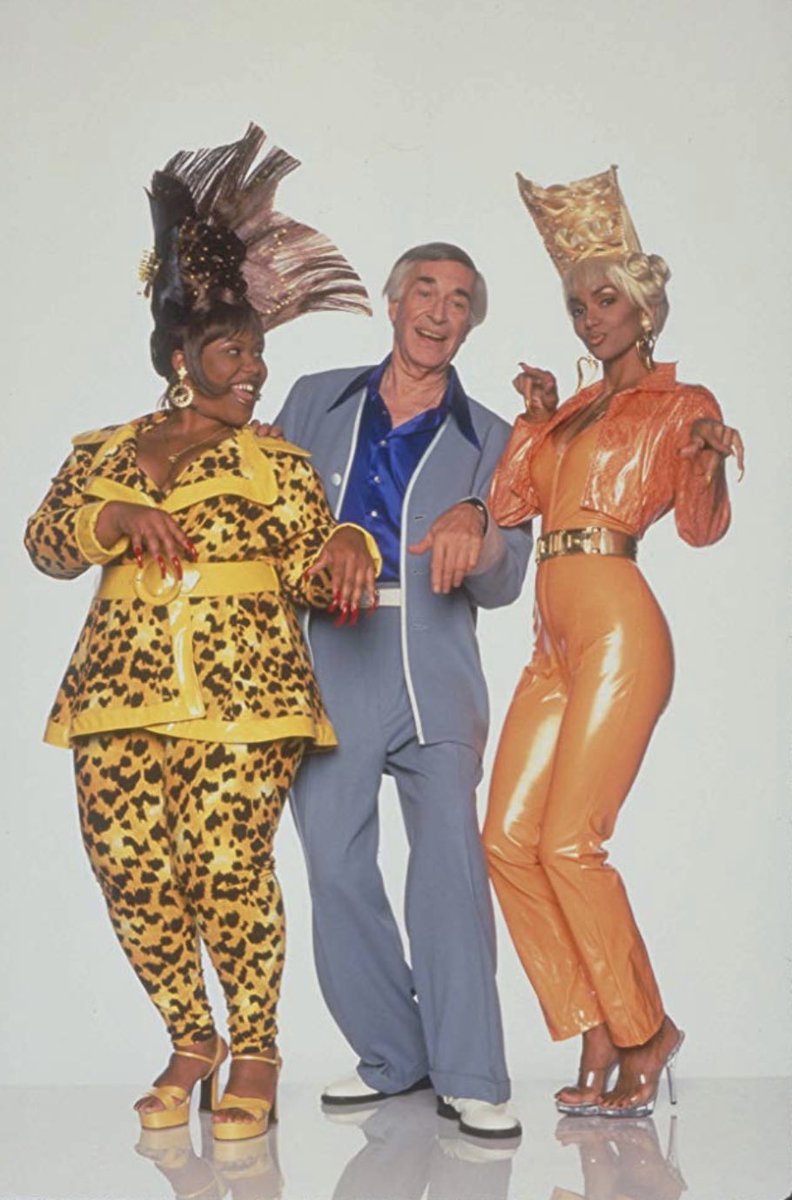 The iconic rubber catsuit from Robert Townsend's 1997 film 'BAPS'.

SOURCE: Ruth E. Carter Twitter
When Carter was working on BAPS, a Robert Townsend's film released in 1997, she discovered a bidet when the water was everywhere in one of the particular scenes for the film, and it was then when she landed on the idea for the orange rubber catsuit.
Each of the poker chip dresses for 'Sparkle' weighed 10 pounds.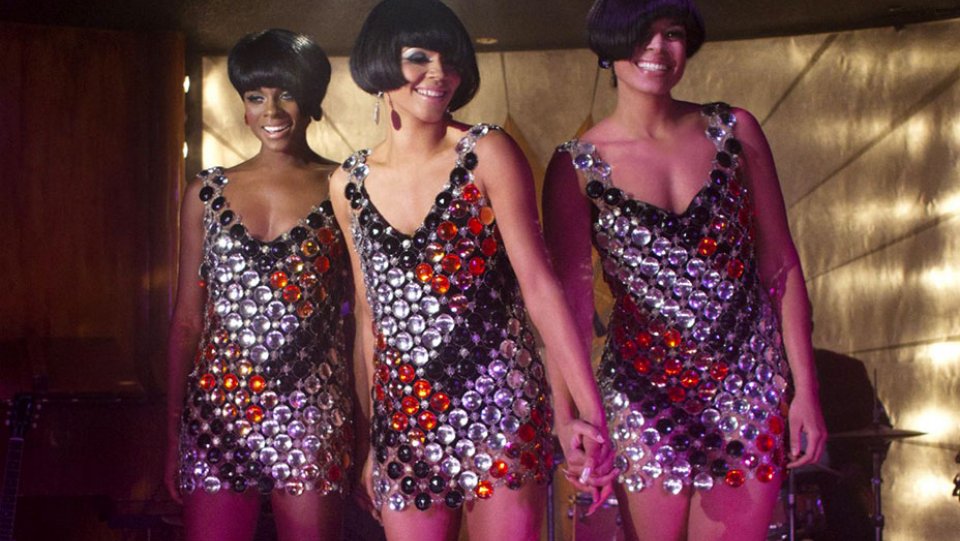 Ruth E. Carter's designed costumes for Sparkle.
SOURCE: Hollywood Reporter
Carter designed three poker-chop dresses out of big gems she purchased from Los Angeles for Salim Akil's 2012 film, 'Sparkle'. The major costumes of the film were majorly inspired by designers Rudi Gernreich and Paco Rabanne. And Ruth's each of the three poker-chip weighed 10 pounds.
Carter stood in defense of Oprah Winfrey in an argument with Lee Daniels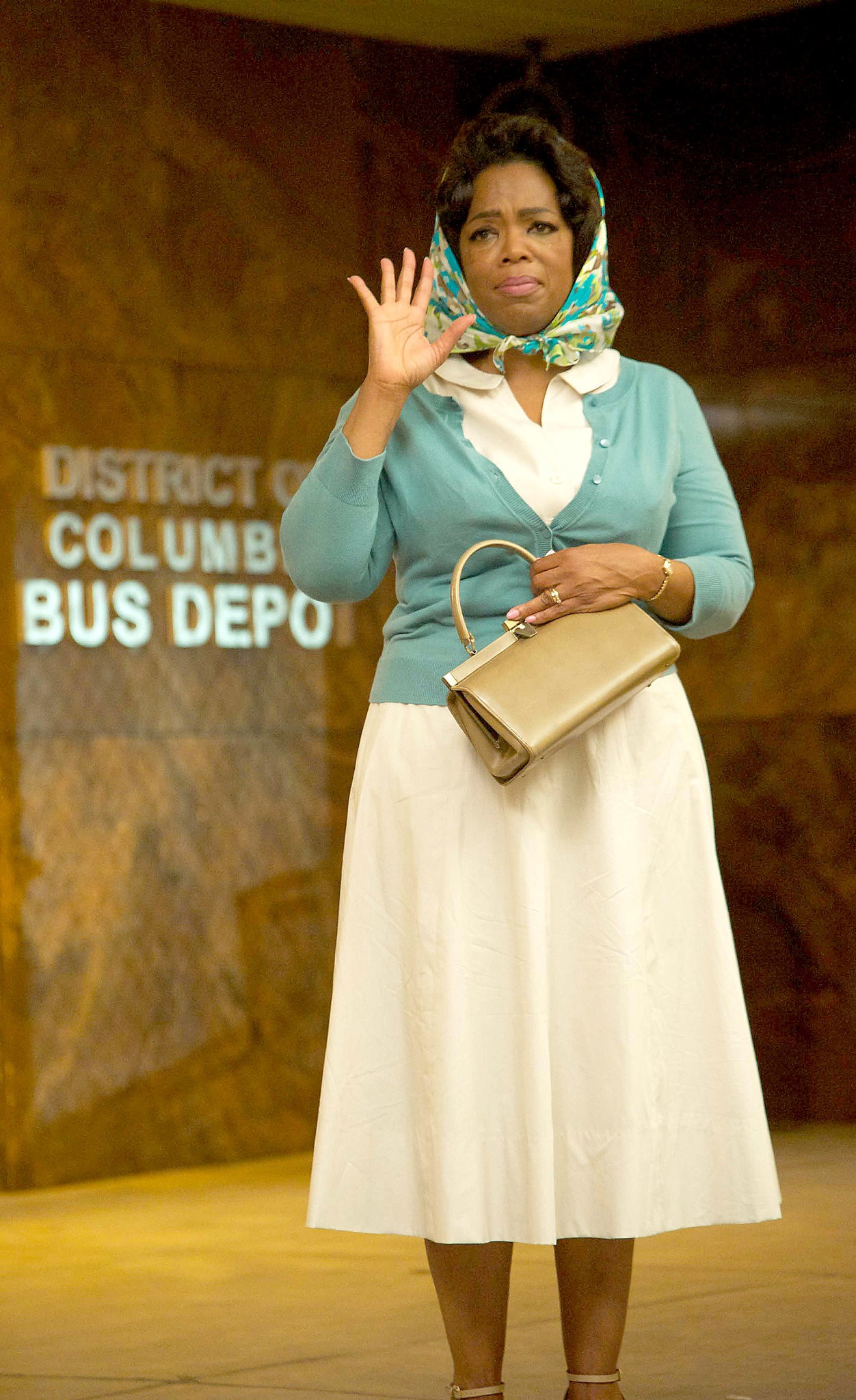 Oprah Winfrey in costumes designed by Carter for The Butler.
SOURCE: NY Times
Whilst working on Lee Daniels' 2013 film, 'The Butler', Carter had to ready each celebrity visiting the costume department including Oprah Winfrey. However, there arose a little tension whilst dressing Oprah as Lee Daniels opted her to wear curlers when they see off their son to school. Oprah, however, totally despised the idea. The matter got to the point that Lee did not intend to back off from his plan. Carter, however, eventually succeeded in convincing him to let Oprah wear her hair down, the way she wanted. "So I like my job at times!" says Carter.
Also read: SPOILERS ALERT - One Fan Apparently Knows Everything About 'Avengers: Endgame'
Carter designed one of the 'Black Panther' headpieces from a Pier 1 placemat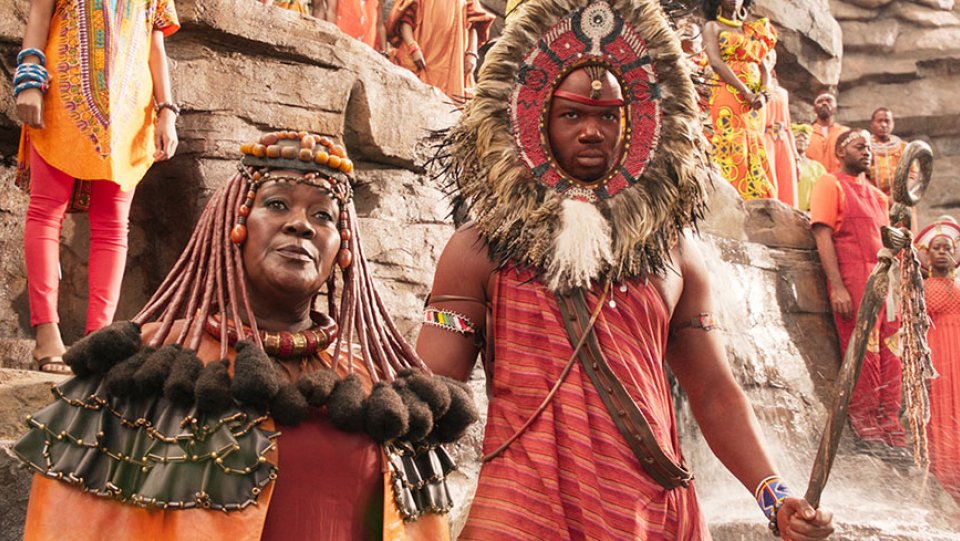 A Blank Panther's headpiece crafted by Carter.
SOURCE: Hollywood Reporter
As determined Carter was to make the Maasai warrior's headpiece, she found the opportunity to use it for the Warrior Falls scene since Ryan was against the elders possessing the headpiece in the film. Also since Carter was running out of time to make the bead, she went to pier 1 and got a placemat to cut a hole, something which was super hard to do so. Carter painted the whole thing after her craftsperson did the featherwork.
Carter shaved 150 South African Basotho blankets for Blank Panthers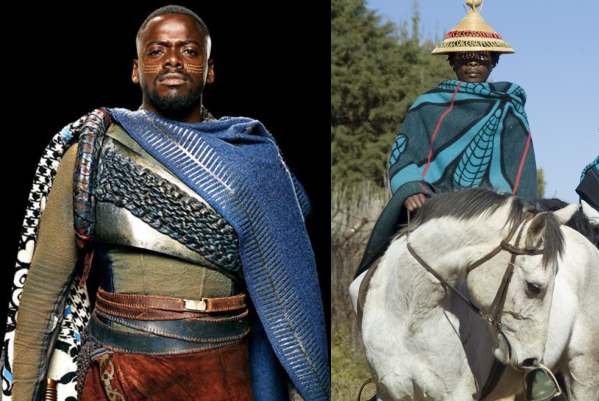 Daniel Kaluuya as W'Kabi in a Basotho blanket for Black Panther.

SOURCE: The Geek Twins
After getting the 150 Basotho blankets from South Africa for the crew to have their 'moment of reveal' by covering their weaponry before they go to the battle, Carter reveals the blankets which were tested for the screen by Marvel were shaved by her assistants and that it took them hours to get it done.
Carter's secrets to preventing the superheroes pants from being ripped
Chadwick Boseman as Black Panther.

SOURCE: Variety
Despite having made the muscle suits from silver Vibranium, and costumes that bled golds, it was embarrassing to Carter how the superheroes suits were ultimately thin and that every time the actors did a kick, they would blow their pants. The designer then came up with the idea to make the stuntmen's versions of the costume thicker with gussets with the help of a staff member from the Boston Ballet.
You may also like: Russo Brothers Reveal The Only Avengers Star To Receive A Full Script For Endgame Was Robert Downey Jr.
Ruth E. Carter grew up with seven siblings and originally studied special education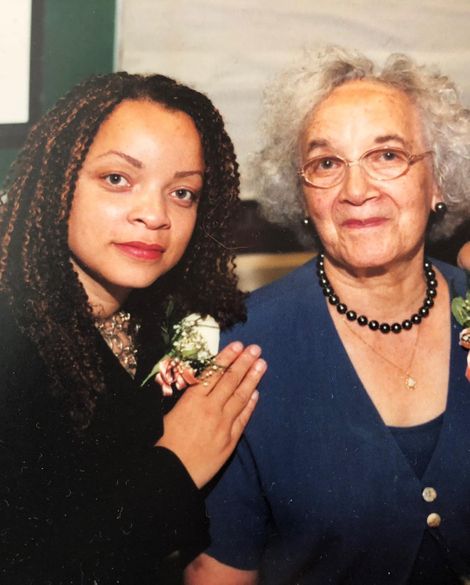 Ruth E. Carter pictured with her mother.
SOURCE: Ruth E. Carter Instagram
Born and raised by a single mother in Springfield, Mass, Carter is the youngest among her eight siblings (two sisters and five brothers). It was her brother Robert Carter who inspired her to give her hands in sketching.
Carter wanted to learn sign language for the deaf for theatres and attended the Hampton University in Virginia where she pursued a special major in Education but later switched her major to theatre and earned a degree in Bachelor of Arts. It was only then when she realized she "wanted to present her illustrations and have a team of people build them" whilst doing an internship for the Santa Fe Opera in New Mexico.
In other news: Britney Spears' Team Feared Singer Would Die Without Treatment
Meanwhile, Carter is currently worked up for Craig Brewer's upcoming film, 'Coming to America 2'. The movie stars Eddie Murphy and Arsenio Hall and releases next year.
-->