Amanda Holden Plastic Surgery - She Looks Better Now Than She Did in Her Twenties!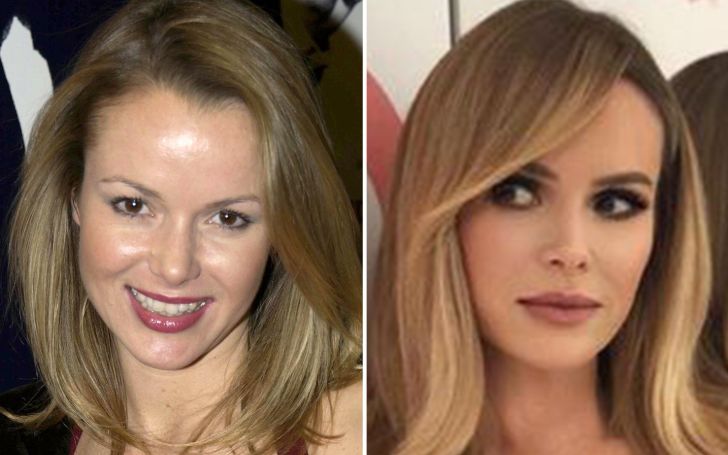 Celebrities are always known to have the utmost perfection of looks, body, clothes, and glam that viewers always awe upon. No matter where they go, what they do, people expect them to be perfect, and sometimes it gets reflected on normal people to strive for the same perfection.
Yet, it's not always that the reality is what looks upon the surface. Sometimes there are altered beauty, some picks, and prods here and there. Which is why today we look upon one of the most talked upon judges of Britain's Got Talent, Amanda Holden, who looks better in her 40s then she did in her 20s. Now that's something to wonder upon. Is it her natural glow or some tricks of professionals? Let's find some details on it.
Botox Stories of Amanda Holden
Some call it reverse of beauty age for Holden, who simply put looks nothing like her age. As she slowly creeps towards her near the 50s, the more she looks lesser like it. Now that's a beauty regime we would kill to know about. But first, let's know some of her not so natural ways of keeping up with the glowing skin.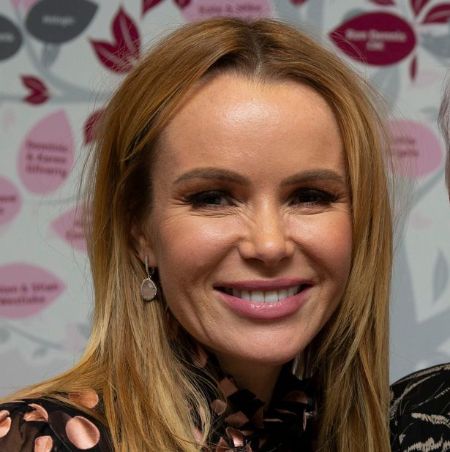 Co- Judge, Simon Cowell accused Amanda of using Botox years after her denial of using it in the Britain's Got Talent show.
Photo Source: Irish Mirror
One of the things Amanda's clearly been outspoken about is using her wrinkle-free injections to reduce her crows feet. She admits to using them ever since she developed eye wrinkles while filming 'Wild At Heart' in South Africa. Back in 2009, the actress said, "Yes, I have had Botox... I was constantly frowning in the sun. I noticed crow's feet coming, and that's when I had it."
You May Also Like: A Tour at Stunning Model and Voguish Fashion Influencer Alexis Ren Wardrobe
Although the 49-year-old also commented later on after having her daughter she quit any kind of Botox injections. She went through a risky pregnancy and had to spend too much time in an intensive care unit after nearly losing her daughter. That experience became a solid reason for her to decide on not going under the knife.
Speculations of Amanda Holden Plastic Surgery
Besides these facts, Dr. Aamer Khan, co-founder of Harley Street Skin Clinic, speculated some signs of changes like a plausible aesthetic treatment for her eyebrows, which may be an endoscopic eyebrow lift or upper blepharoplasty.
Amanda Holden during the shoot of Wild At Heart movie.
Photo Source: Daily Mirror
Khan also suggested there might be some lips transformation as Amanda looks to recently appearing with more of a plump and tight lip on her BGT show. There might be a chance of using dermal fillers for those new lips enhances.
Collagen Wave Facials Treatment
One of the natural treatment, Holden uses is the Collagen Wave facials by Nilam Patel. Apparently, the procedure's done wonders to the actresses' faces. In one of her interviews, she swears by the wonders of fortnightly collagen wave facial enunciating that it uses radiofrequency and ultrasound waves to heat her skin, resulting in the production of new collagen.
Besides the treatments, Amanda is a strict vegetarian and takes care of her skin through a thorough routine.
Photo Source: Hello Magazine
These collagen wave facials generally cost around £250 a session, which is to be done from 3 to 15 times. Not only Amanda other actresses like Nicole Kidman, Kylie Minogue, and Courteney Cox are also active users of this treatment.
Breasts Insurance By Amanda Holden
Another interesting story is about Holden's breasts. Back in 2010, the TV show judge talked about her pregnancy and how it led no changes in her body as she didn't breastfeed her child. However Amanda was a constant talk of the town with her revealing choice of dressing sense which led her to insure her breasts for £1 million each.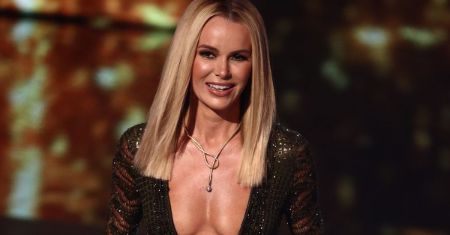 Amanda Holden looking stunning in the Britain's Got Talent show.
Photo Source: Huffington Post
The candid actress said, "The reaction has been huge. I decided if it was good enough for Kylie Minogue's bum or Mariah Carey's legs, it is definitely required for my nipples." The actress is often idolised for her glamorous looks regardless of her age and we can't agree anymore on that matter.
Also See: Ashlee Simpson Plastic Surgery - Jessica Simpson's Sister Plastic Surgery Story
Hope you enjoyed the read, do follow Glamour Fame for more of these.
-->