Ashlee Simpson Plastic Surgery - Jessica Simpson's Sister Plastic Surgery Story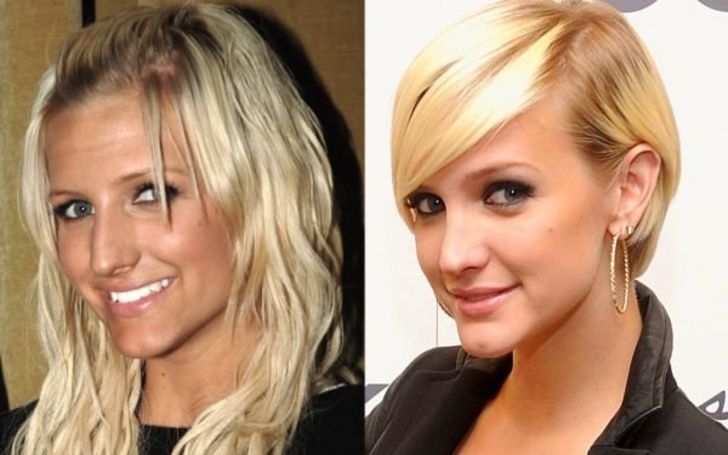 Find out all the details of American singer/actress Ashelee Simpson plastic surgery.
Popularly known all over as the spirited younger sister of Jessica Simpson, and overshadowing that image through her very own 'The Ashlee Simpson Show', Ashlee Simpson surely came a long way in her career. From starting out in her career as her own sister's back-up dancer and running through commercials, Ashlee's now hit a milestone in becoming an established American singer, songwriter, and actress.
Well, it's also true that celebrities often can't help but beautify their imperfections, which is just what Simpson here did. Following that, today, we will be uncovering some of the plastic surgery stories of Ashlee Simpson.
Ashlee Simpson's Evident Rhinoplasty Surgery
Back in 2006, it was the time when the actress was at a near peak of her career. She was even listed as one of the 'Richest Young Celebrities' by Forbes. It was reported that the singer earned a massive $8.3 million back in 2005. Success definitely wasn't easy for her, but it did bring some privileges, which was why Ashlee underwent a Rhinoplasty surgery in April of 2006.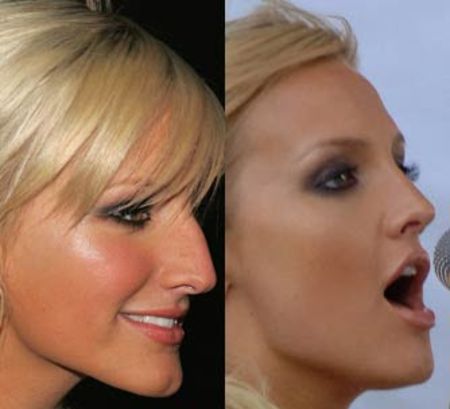 Before and after nose job pictures of Ashlee Simpson.
Photo Source: Green Berg Cosmetic Surgery
Rhinoplasty is commonly known as a plastic surgery procedure for correcting the posture of the nose. Although the actress denied of the allegations, fans and experts could clearly see the noticeable difference of the bump on the bridge of her nose removed. The bridge of her nose appeared to look thinner and more refined. Later on, in 2007, Ashlee's father confessed in an interview that she had a breathing problem that was cured.
Nose Job Drama Elevated With Marie Claire Magazine
Hypocrisy on a personal level is one thing among actors and actress, but when it's widely circulated on a national level, that is when it catches the flames like a wildfire. That is precisely what happened to our dear Ashlee here.
The Marie Claire edition of Ashlee Simpson.
Photo Source: Soap Opera Network
The magazine 'Marie Claire' was in the talks for its hypocrisy and its readers erupting on a blazing fury when Ashlee Simpson appeared on the July cover of the magazine portraying the virtues of appreciating one's body in the natural look. Except that would be fine if she hadn't gone away to perform a nose job right after that.
You May Also Like: Amanda Batula Weight Loss - Know the Secret of Her Incredible Weight Loss
Apparently, the readers wrote 1000 letters in protest to the magazine, and even the editor of Marie Claire went as far as to dedicate a column to the protest continuing to write, "We're dazed and confused — and disappointed by her choice, too!"
Cosmetic Chin Surgery
Besides the nose job, there are also some allegations on Simpson here that she went under a chin reduction surgery to make it look less prominent. Whereas some believe she actually underwent the surgery of a chin implant to make it look broader and less of an angular look.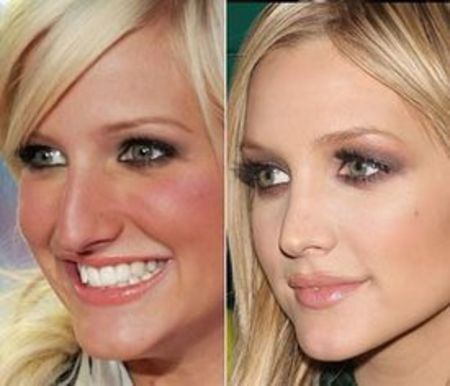 The chin augmentation before and after look of Ashlee.
Photo Source: Doc Shop
Well, usually, it isn't a big deal, and in fact, a Rhinoplasty is often followed by a chin augmentation or reduction to balance out the face and appearance. Not only limited to that, but Ashlee is also rumored to undergo some cosmetic Botox injections around her eyes and mouth. Her lack of wrinkles around the eyes and overly arched eyebrows are proof of Botox use.
Also See: Mia Khalifa Weight Loss - Get All the Details of How the Former Adult Film Actress Lost Weight
Hope you liked the article, for more be sure to log in to Glamour Fame.
-->