Amber Heard Accuses Johnny Depp Of Lying About Police Calls Amidst Defamation Lawsuit
Published Tue Jun 04 2019 By David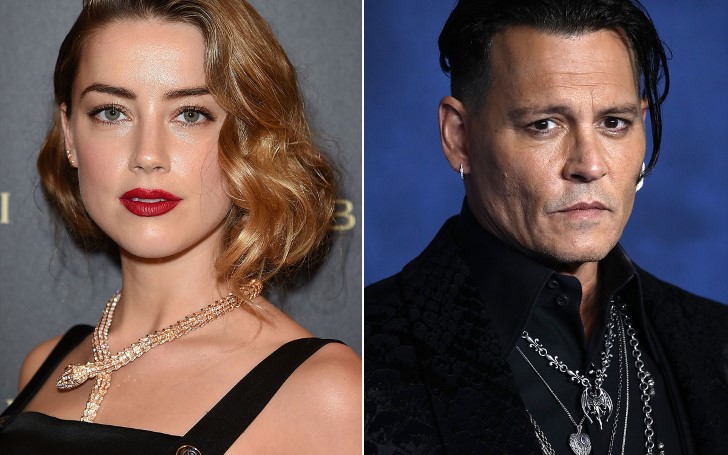 Amber Heard accuses Johnny Depp of lying about police calls on the night of the fight.
Amber Heard, the former wife of Johnny Depp is responding to ex-husband in their million dollar defamation lawsuit, and the actress claims Depp is lying to the court about a very important moment that went down during their huge blowout argument.
According to legal documents obtained by The Blast, Heard says Johnny has "clearly perjured himself claiming that there was only one 911 call reporting his abuse on the evening of May 21, 2016."
The accusation is part of a document from Heard pleading the defamation case be taken out of Virginia and moved to her local jurisdiction in California.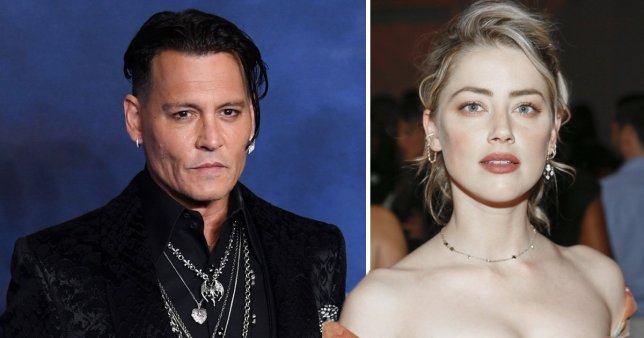 Amber Heard says Johnny Depp is presenting fake evidence in support of their physical abuse controversy.
The filing by the Amber states, 'Promptly reachable open records of LAPD call logs from that night demonstrate that iO Tillet Wright called 911 at 8:30 PM to report Mr. Depp's savage and dangerous conduct that night, affirming the eyewitness accounts of how iO heard that Mr. Depp was getting violent toward Ms. Heard via telephone and then called 911.'
Also Read: Johnny Depp Blames Ex-Wife Amber Heard For Losing Pirates Of The Caribbean Role
Reports state Wright waited over an hour and a half before calling the police (a claim made by Amber Heard, herself), even though he testified that he had called authorities after hearing Heard scream out during the fight.
Video surveillance, obtained by Depp's legal team, actually show the actor departing the residential building he shared with Heard in L.A. around 8:30 PM, which is interesting considering the call to LAPD wasn't made until 10:00 PM.
Heard can't help contradicting her ex and filed LAPD episode logs of her own. As per the new reports, there appears to be a call made during the time the argument between the two was going down.
According to actress' records, a call was made at exactly 8:30 pm on the night of May 21, 2016, which states, "received call fr victim friend "Amber", Assaulted by boyfriend, refused to give further."
As per further documentation, a second call was then made at 10:09 PM which stated female was on phone with her friend and began screaming at her husband.
Recommended: Did Johnny Depp Try To Get Amber Heard Fired From Aquaman?
Interestingly in the complaints filed by Amber -- also one of the last logs published by LAPD claims officers, "met w/vict. chcked loc. verified husband left. loc vict advised verbal dispute and refused to give any furthr info. issue bus card."
Depp's team has pointed out that Amber told police the two were only engaged in a "verbal dispute," and have filed statements by LAPD officers on the call who guarantee they didn't perceive any proof of physical maltreatment endured by Heard.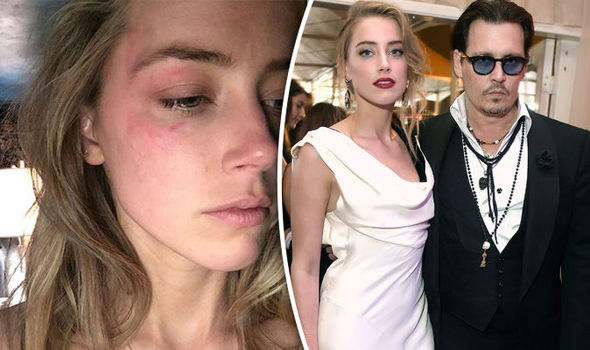 Amber Heard filed for divorce from Depp on May 23, 2016, and obtained a temporary restraining order against him, stating in her court declaration that he had been verbally and physically abusive throughout their relationship.
Two years ago, MSN reported of Depp filing a declaration in the case that claimed he had denied Ms. Heard's allegations vehemently since she first made them in May 2016. The accusation stressed Johnny believing Amber, "walked into court to obtain a temporary restraining order with painted-on bruises."
With the filing of the new police ledgers, Heard wants Depp to be, held responsible for submitting provably false and deceptive, and in any event, irrelevant -statements in his declaration, adding, 'these signal an intention by Mr. Depp to resort to legal action (eyeing to settle a matter) in the court of public opinion.'
Heard added the true impetus of this lawsuit is not the alleged defamation but three years after that fact, Mr. Depp found 'new evidence' he wanted to present to a court some 3,000 miles from where any confirmation or witnesses are found.
Depp's attorney, Adam Waldman, tells The Blast that Ms. Heard remained mum as her hoax was buried by the avalanche of evidence. He also questioned, "where are Heard's hoax-assisting friends now?"
Waldman argues Ms. Heard is continuously defrauding her abused hoax victim Mr. Depp; through the #metoo movement which she masquerades as the leader of, and other real abuse victims worldwide.
A judge will now settle on the choice -- whether the case will stay in Virginia or be moved to California.
-->