Amber Portwood Loses Custody of Her Four-Year-Old Son: Her Relationship History Explained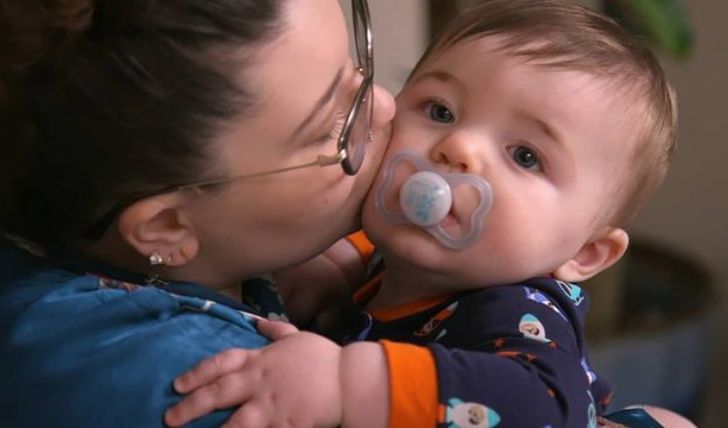 Teen Mom fame Amber Portwood loses her son James's custody: Complete story here!
Amber Portwood, 32, is heartbroken after losing the custody of her four-year-old son to her ex, Andrew Glennon, who she dated for over two years and broke up with in 2019. A native of Anderson, Indiana, Amber rose to notoriety after starring as a teen mom in the television series 16 and Pregnant. Portwood's constant run into troubles and drama made her a fan favorite, which resulted in her landing a spot in the series spin-off Teen Mom.
Portwood's son, James Glennon, is ordered to be relocated to his dad's native, California, and the Teen Mom star has been granted overnight visits for three days each month. This isn't the first time the Teen Mom alum has lost custody of her kid to her ex-partner. Portwood shares a 13-year-old daughter Leah with her ex-boyfriend Gary Shirley.
Amber Portwood opens up about losing custody of her son!
An Indiana judge granted the physical and legal custody of Portwood's 4-year-old son James to her ex-partner, Andrew Glennon, and the Teen Mom star is devastated. Portwood, who has a history of grim mental health, says her mental illness posed a disadvantage for her in the legal battle and was eventually used against her. "Amber is shocked by the judge's ruling," a source said.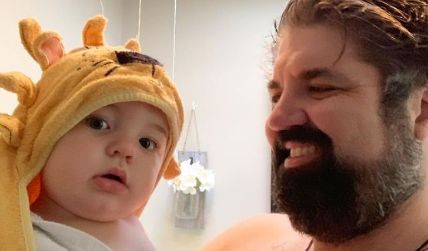 Portwood's ex, Glennon, has been given physical and legal custody of their 4-year-old son.
Photo Source: Instagram
Portwood is reportedly looking to appeal and is contemplating her options to reverse the order. She loves her son more than anything and has always tried to be the best mother to him. She is not perfect, but this was a really dramatic thing to happen," an insider said. The Teen Mom star argues that she has been held accountable for her past mistakes.
Amber claims she is being held accountable for her past mistakes.
Source: E! News
As per the court documents, the court's order comes with various conditions, including the imposition of monthly drug screen test on the estranged pair, and courteous consideration of Portwood's opinion, before making any big decision about their son's life. Portwood and Andrew's long legal battle for their son began in 2019 after Amber was arrested for attacking Glennon.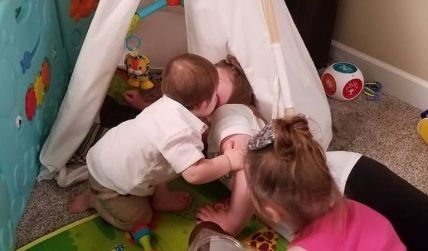 Portwood and Andrew's legal custody of their son began after the Teen Mom star was arrested in 2019.
Photo Source: Instagram
The Teen Mom alum was charged with two counts of domestic battery and one count of criminal recklessness after the incident. Portwood was sentenced to two and a half years of probation, and Glennon was granted a restraining order against his kid's mom, as well as primary legal custody of James. Portwood's ex, Andrew, a cinematographer, is rejoicing in his big win. The 38-year-old says, "We endured the nightmare; now we get to live the dream." Amber started dating Glennon in 2017, and the duo welcomed their son in May 2018.
Amber Portwood's relationship with daughter Leah!
Portwood landed a spot in the MTV series 16 and Pregnant after her then-boyfriend, Gary Shirley, got her pregnant. The pair welcomed their daughter, Leah Shirley, in December 2011, since the family of three has been in a roller coaster relationship. Portwood and Gary were engaged briefly but eventually called it quits; Gary moved on and fathered another daughter with Kristina Shirley, while Amber went on to date and got engaged to Matt Baier.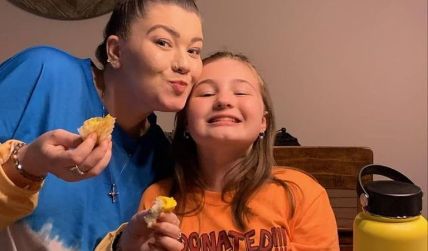 Amber reveals her and Leah's strained relationship.
Photo Source: Instagram
Portwood shares an amicable bond with her ex Gary, who recently testified in her favor during the custody battle, but the same can't be said about the mother-daughter relationship. "Amber is a different person now than she was with me," the Teen Mom dad said in his testimony. Gary reasoned, "It's a different bond with James than she had with Leah. Because when Leah was that age, she was in prison and some other things going on with her."
Don't Miss: Anya Taylor-Joy, Secretly Married: Inside Her Relationship History.
Portwood last year revealed that she hadn't talked to her daughter in months and publicly apologized to her 13-year-old. "I want us to have a great co-parenting family that I thought we had until it became weird. All of a sudden, Leah started acting weird and turning on me," the MTV star said in an episode of Teen Mom OG. "I've written a letter to her explaining how much I want our real relationship back that we used to have," says the heartbroken mother.
Amber Portwood talks about mental health!
Since her television debut on MTV 16 and Pregnant, Portwood has had several brushes with the law. The Indiana native was shown displaying violent behavior and assaulting Gary in the footage, following which her suitability to be a mother was heavily questioned. Portwood was even caught with many drugs and was arrested and put on probation many times.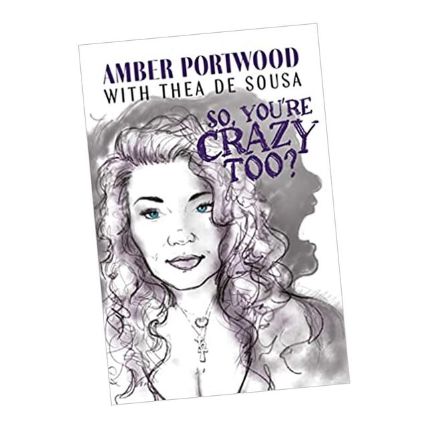 Amber unveils her mental illness in her memoir, 'So, You're Crazy Too?' Photo Source: Instagram
Portwood has been vocal about her personal setbacks, a top attribute that makes her a likable Teen Mom star despite her troubled history. Amber's memoir, So You're Crazy Too, unpacks the mom's prolonged battle with mental illness. Amber previously revealed that she had been diagnosed with bipolar disorder and borderline personality disorder. Portwood has shared other mental health issues she has been grappling with over the years.
Check Out: Is Demi Moore Married? A Timeline of Her Relationships.
"The anxiety in me. The bipolar, the borderline, the PTSD, all these different things that come together, that's my makeup — but it's not exactly who I am," Portwood says. She adds, "This is mental illness and this is what people call crazy. So, when I say, 'So, You're Crazy Too?' — it's not what we like to hear."
Stay connected to glamour fame for more.
-->