Teen Mom Star Amber Portwood Opens Up To Her Fans And Reveals She Suffers From Bipolar
Published Wed Jul 10 2019 By David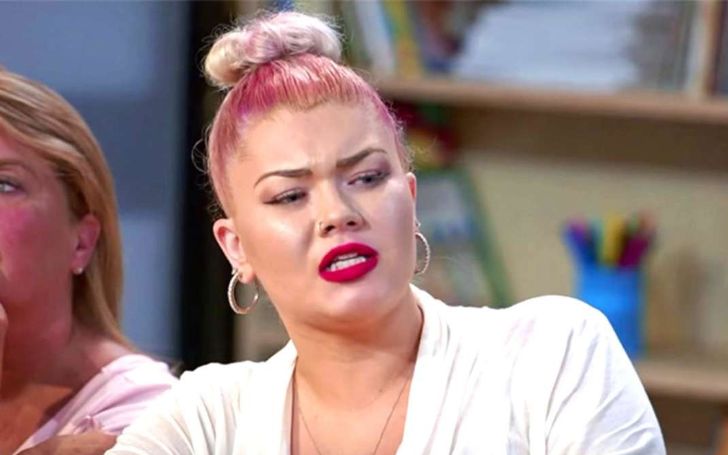 Amber Portwood talks her mental health issues.
Teen Mom OG star, Amber Portwood is opening up to her fans and shares she suffers from bipolar. The Teen Mom cast got some deserving R&R in Florida amidst the episode "Momcation."
During the recent most episode of Teen Mom OG, the 29-year-old admitted to co-stars Maci Bookout, Catelynn Lowell, and Cheyenne Floyd that she's been enduring mental health problems.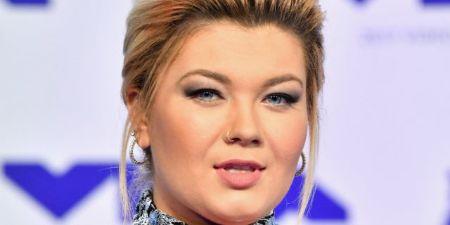 The segment was heartfelt enough as it denoted the 10-year commemoration of Amber, Maci, and Catelynn meeting each other. Relative newbie Cheyenne said she didn't have "total comprehension'" of Amber's condition, Portwood proceeded to clarify what's been going on in her mind.
Also Read: Amber Portwood Insists She Carries No Intention To Quit Teen Mom OG
"I didn't really believe it because at that time everybody was diagnosed with it," Amber said about her issues. Portwood was first diagnosed around the age of 17 and has suffered ever since.
Amber said she often used to get four different opinions, and it was all the same. And then she had a borderline personality disorder, BPD which stems more from one's childhood and things that they had gone through.
Recommended: Ryan Edwards Is Officially Returning To The Cast Of Teen Mom OG
Talking about her time on Teen Mom, Portwood revealed she's been on medication since the day they started the show, and 'I've been f***ing nuts, so I mean, come on.'
Portwood added, "I mean, you know what I mean. Like, I've been beating up people, going in jail and all that," when Catelynn told her not to talk like that.
'There was something I needed in my life to help me calm down. …And I didn't have that back in the day, and if I did, I don't think any of that stuff would have happened,' Amber said of her recovery steps.
The trip got better when Amber's beau, Andrew Glennon, sent her a bouquet of flowers. Speaking about her partner, Portwood said she's never had a guy that treated her like such. She confessed to feeling weird and the necessity to train herself to do that for the reason that she is not used to all that.
You May Also Like: 'Teen Mom OG' Star Discusses Growing With Her Husband Taylor McKinney
It's essential to note "Momcation" was recorded nine months before the recent occurrence where Portwood was taken into custody for purportedly assaulting her boyfriend. Glennon insists Portwood physically bashed her while he held their one-year-old son.
During Teen Mom OG, MTV ran a declaration in relation to those going through a hard time with mental health which states: 'If you or someone you know is struggling with their emotional health, head to WWW.HALFOFUS.COM for ways to get help.'
Meanwhile, as per recent reports, the 29-year-old is being condemned with 3 felony charges, domestic battery, criminal recklessness with a deadly weapon and domestic battery in the presence of a child. It, however, is unclear as to what the deadly weapon would be since police reports only mention her hitting Andrew with a shoe.
According to new legal docs, baby daddy wants an emergency hearing to acquire sole custody of their child. Andrew Glennon archived the documents Tuesday looking to gain the custody of their 1-year-old son, James, following Amber's detainment last weekend for domestic battery.
Portwood was taken into custody Friday in Indianapolis just before 6 AM. Police indicated that Andrew had claimed of her assault on him which had occurred around 2 AM during a heated brawl, but more notably, while he was holding James.
The report states Andrew had told cops of Portwood hitting him with her shoe on the right side of his neck, causing pain and lacerations. An officer saw the spots on his neck and took pictures for evidence. Andrew, though, said James was unharmed.
As per further reports, Andrew told officers this was not the first time she had abused him and added Amber threatened to physically harm him on multiple occasions in the past.
-->