Amber Portwood Insists She Carries No Intention To Quit Teen Mom OG
Published Wed Jun 12 2019 By David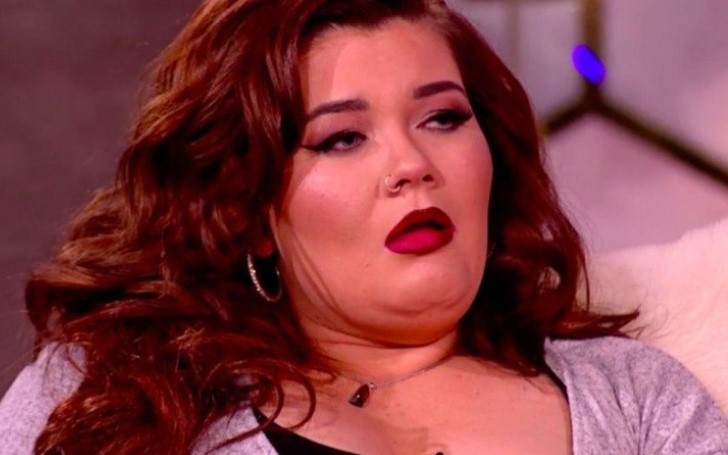 Amber Portwood says she can't quit Teen Mom OG 'cause the fans love her too much.
The new season of Teen Mom OG is here.
But, TMOG ratings have been on the decline ever since Farrah Abraham got fired, but it isn't something that the central cast members generally want to hear.
Amber Portwood says she is nowhere near quitting Teen Mom OG.
In a recent group chat, the Moms imposed ultimatums to their bosses and delivered a veiled threat by revealing any of them could quit at any time.
When it comes to OG arrogance, none of the original moms can top Amber Portwood, who seems to perceive a large segment of the show's audience tunes in just to watch her exciting life.
In the sort of scripted section that makes up a troubling amount of the show's runtime nowadays, Amber revealed she ridiculously needed to quit last year -- but simply couldn't let her public down.
As such the 29-year-old said, "Last year, everything was falling into place for me — I had an amazing boyfriend [Andrew Glennon], a beautiful son James, and [ex Gary Shirley] and I was finally co-parenting [daughter Leah] better."
Portwood added she struggled with postpartum depression, and people said really negative things about it on the internet, which didn't help at all. She said she needed to take time for herself for the bad place she was in.
Recommended: 'Teen Mom OG' Star Discusses Growing With Her Husband Taylor McKinney
Amber has discussed her postpartum depression in the past.
It's a serious condition that affects many mothers.
Keeping those aside, Amber constantly complains about being portrayed as the show's resident villain and claims she had to resume filming for the sake of her fan base -- which for the majority appears to be quite non-existent.
On Monday, Portwood stated, the support of the fans helped in changing her mind and so she agreed to come back.
Amber, however, is not without a list of her agendas. She started by saying 'I'm fed up of depressed every season.'
You May Also Like: Ryan Edwards Is Officially Returning To The Cast Of Teen Mom OG
Amber said the things people think about her really makes her sad and also explained the fact that she is well aware of those messages but doesn't bother to read anymore.
That said, Portwood really looks like she wants to continue filming not for the cushy gig and the six-figure paycheck, but because the public needs her. On the same note, she also seems to aspire of being depicted in a way that runs counter to everything "her fans" know about her.
-->