AMHQ's Co-Host Stephanie Abrams' Whopping Net Worth Details
Published Mon Mar 08 2021 By Bran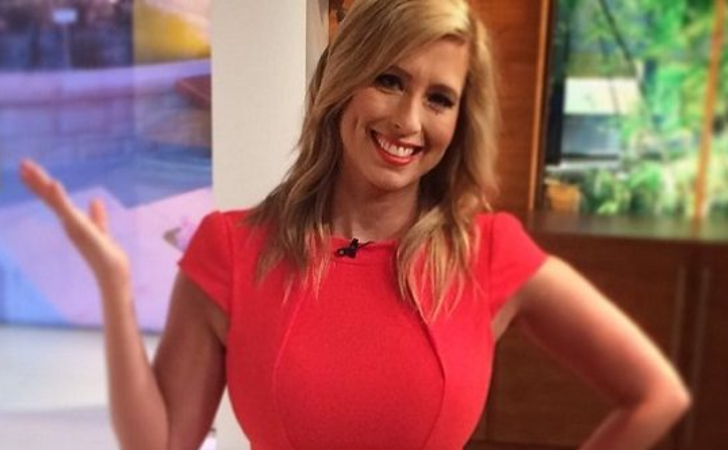 Grab all the details revolving around the net worth and income of renowned TV personality Stephanie Abrams in this article.
Working in the journalism sector is certainly a big challenge considering the hardship and competition in it. Regardless of all that, Stephanie Abrams is someone who burned the midnight oil for years to establish her name as a prominent personality in front of the television. Her introduction will always include the fact that she is a television meteorologist who has an impressive resume working for 'The Weather Channel' from 2003 to the present date.
Born on October 27, 1978, little did her parents knew that her daughter was going to make them so proud working on the television. As a meteorologist, which takes immense dedication and hard work, Stephanie Abrams currently works as the co-host of AMHQ alongside the likes of Jen Carfagno and Jim Cantore.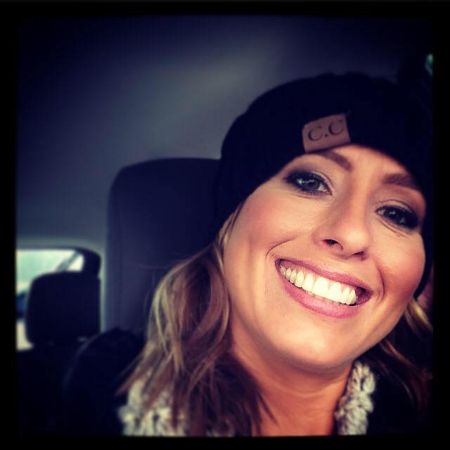 Stephanie Abrams is the co-host of 'AMHQ' with Jen Carfagno and Jim Cantore.
Photo Source: Facebook
Go nowhere as we bring peace to all of Stephanie Abrams followers' who remain increasingly excited to know about her net worth and bank balance. She is a graduate from University of Florida, who later got elected to Phi Beta Kappa.
Stephanie Abrams' Massive Net Worth Details Are Here
Being a meteorologist isn't the most glamorous profession, but it can surely get you all the glamour if you feature on television just like Stephanie Abrams. The co-host of AMHQ did not just rose to national fame through her appearances on The Weather Channel since 2003, but she also had her net worth figures boosted to give her the status of a 'millionaire.'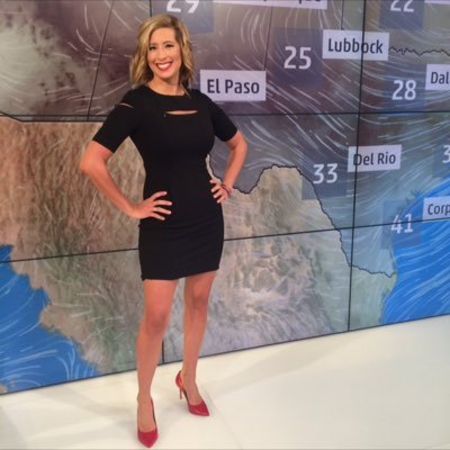 Stephanie Abrams owns a staggering net worth of $7 million in 2021.
Photo Source: Twitter
Getting into the details, Stephanie Abrams garners a whopping net worth of $7 million as of March 2021. Considering how she still has plenty of years to offer to the world of journalism, there is no doubt that her bank balance will grow further in the years to come. Considering her wealthy status right now, the 42-year-old journalist enjoys a resounding and luxurious lifestyle around all sorts of modern-day amenities.
You May Like: Kyrsten Sinema's Net Worth In 2021: Here's The Complete Breakdown.
Stephanie Abrams's journey in 'The Weather Channel' began in July 2003 when she joined as a reporter, which was promoted to a co-host of 'Weekend View' in 2005. Over time, the 42-year-old kept on designing her resume working in other shows in the same network such as 'Today,' 'America's Morning Headquarters' alongside Sam Champion.
You would be surprised to know how Abrams even worked for a short time in 'Weekend Today' to replace the leaving Bill Karins and Janice Huff and did a pretty great job doing that.
Stephanie Abrams' Six-Figured Salary Helps Her Bigtime
Most of Stephanie Abrams' fans remain extremely curious to know about her salary from 'The Weather Report.' The curious people won't be just limited to her followers but all the young teenagers who aspire to be a meteorologist in the future. Cutting right to the chase, Abrams earns a colossal six-figured salary of $175,000 per year.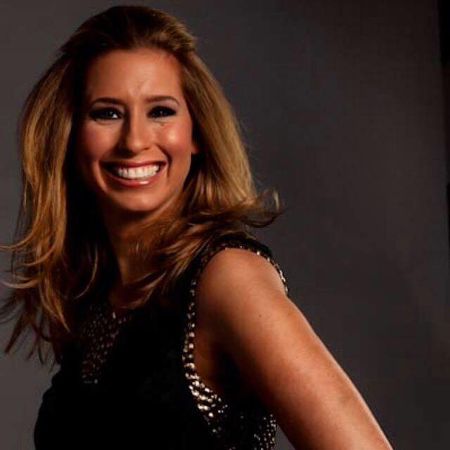 Stephanie Abrams makes an annual salary of around $175,000 as a meteorologist.
Photo Source: Facebook
Such a large pay helped Stephanie Abrams to gather such a large net worth. Apart from her journalism endeavors, the 42-year-old also serves as a member of the 'National Weather Association' and the 'American Meteorological Society.' Back in 2014, Stephanie also made her filmography debut in 'Sharknado 2: The Second One', although in a cameo appearance.
Related: How Much Is Staci Keanan's Net Worth In 2021?
For more news and updates about your favorite stars, please stay connected with us at Glamour Fame.
-->