Kyrsten Sinema Net Worth in 2022: Here's the Complete Breakdown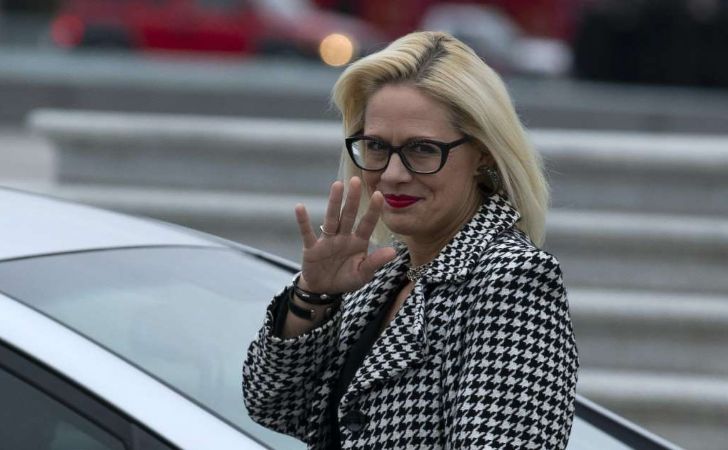 What is Kyrsten Sinema's Net Worth in 2021? Everything you should know!
Kyrsten Sinema, a Democrat senator from Arizona, is currently the subject of the public backlash in the US. The senator is being called out for her contradictory leaning. Keep reading for the details. Sinema married her Brigham Young University classmate Blake Dain, who was many years her senior, but the pair later split.
Kyrsten Lea Sinema was born on July 12, 1976, in Arizona. Her parents Marilyn and Dan Sinema got divorced when she was a child. She is the middle child and has one older brother and a younger sister, with whom she had to move to Florida with her mother, who got custody of the children along with her stepfather. Interestingly, she even remembers the time as the beginning of all her hardships and fights for survival.
Check Out: Emma Digiovine's Career And Net Worth Sources - The Complete Breakdown
Kyrsten Sinema assumed office on January 3, 2019, and her term ends in 2025. Let's look at how the 45-year-old senator came out of her abjectly poverty-stricken life and changed it for the better.
Kyrsten Sinema's Colossal Net Worth Figures
Kyrsten Sinema has always been candid about her past struggles, about how she had to live at an abandoned gas station for three years with her family.
Related: Actor and Country Music star John Schneider Earnings; His Net Worth At Glance
Although people had a hard time believing the extent of her story and several articles even suggested how Kyrsten Sinema was embellishing details of her childhood. But if her stories are indeed true, then her journey has surely been a commendable one.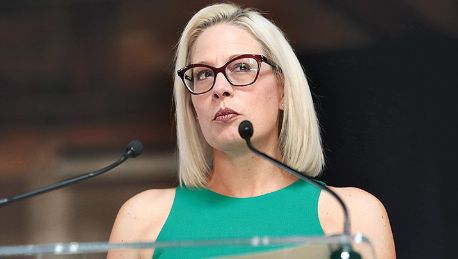 Kyrsten Sinema's net worth is estimated to be $100,000 in 2022.
Photo Source: Kdminer
Kyrsten Sinema's net worth, as per Celebrity Net Worth in 2022, is estimated to be $100,000, a questionable amount, as she is always seen adorning luxurious brands and is known to have a lavish lifestyle.
The senator has also been called a fashion revolutionary icon in the past as she is always sporting vibrant dresses, hairstyles, and accessories while most congresswomen go with the formals.
Don't Miss: Kyrsten Sinema Husband: Here's What You Should Know About Her Married Life.
In 2018, Kyrsten Sinema donated $33,800 to a charity, money that she received as a campaign contribution. Kyrsten has come so far mainly by gaining people's trust and by convincing them that she is one of them, but now she is under attack by the same people because of her recent demeanor in the house.
Kyrsten Sinema's: The Modern-Day Marie Antoinette!
Sinema has been dubbed as modern-day Marie Antoinette as she brought a cake to the senate and then downvoted a bill that was aimed to uplift the millions of Americans stricken by the current pandemic.
You May Like: What is Eiza González Net Worth in 2021? Here's the Complete Breakdown
People's outrage against the senator knows no bounds as she is brutally trolled on Twitter. One such tweet reads, "Kyrsten is the perfect example of white feminism, no intersectionality with working-class folks, just vibes, and Lululemon," indicating her expensive lululemon handbag.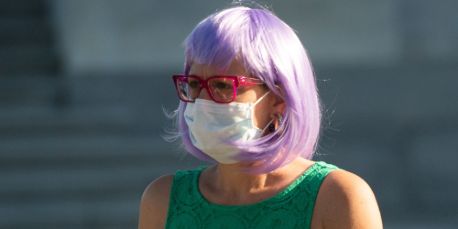 Kyrsten downvoted the $15 minimum wage bill on the 5th of March which welcomed criticism.
Photo Source: Indy100
The public outrage seems justifiable as the senator has always ridden on her poor past story and now has turned her back against the poor. One article's title read, "senator who grew up in gas station opposes $15 minimum wage," straight out calling on the Sinema's hypocrisy.
Kyrsten Sinema's Political Endeavors
Kyrsten Sinema's father was an attorney in Arizona, but it was her life as a homeless little girl in Florida that instilled a longing for a political career in her.
The US Senator graduated with her BA from Brigham University and later earned her master of social work. Her career began by being the spokesperson of the green party in Arizona but soon joined the democratic party in 2004.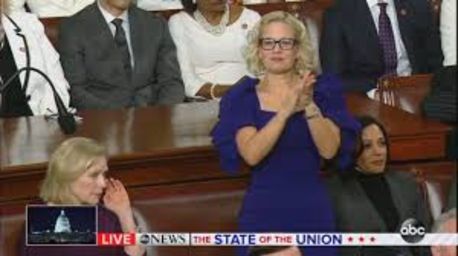 Kyrsten assumed US Senator office in January 2019 and her term ends in 2025.
Photo Source:Azcentral
Kyrsten had previously amassed huge support for advocating for causes like LGBTQ rights, immigration, and abortion rights, but now she is referred to as a moderate democrat for her unclear position.
For more news and updates on your favorite celebs, stay connected to Glamourfame.
-->