Kyrsten Sinema Husband: Here's What You Should Know About Her Married Life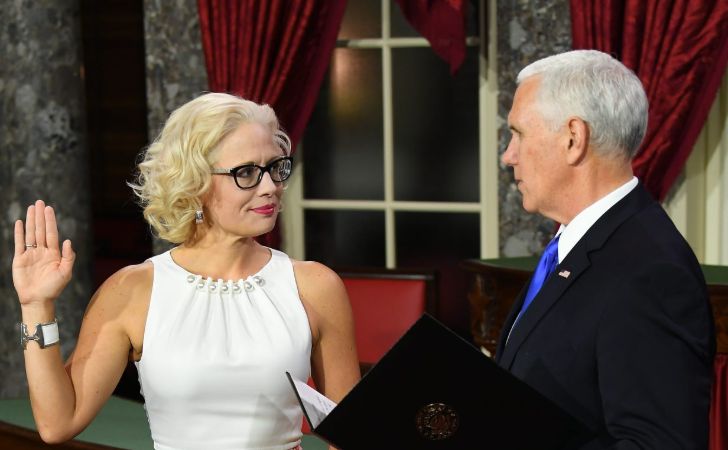 Who is US Senator Kyrsten Sinema's Husband? Everything you should know!
Kyrsten Lea Sinema is an American politician currently serving as senior United States senator from Arizona. Kyrsten is a democrat who first started her political journey from the Arizona Green party and later joined the Democratic Party.
Born on July 12, 1976, in Tucson, Arizona, to Marilyn and Jacob Sinema, Kyrsten rose to fame with her progressive advocacy and supporting causes like LGBTQ rights, the right to abortion, and many more. Keep reading for all the personal details about the democrat.
Who is Kyrsten Sinema's Husband?
Kyrsten Sinema, now also known as the first openly bisexual member of congress, has often marveled at her story of triumph, of how she and her family had to live in an abandoned gas station for three years without water and electricity.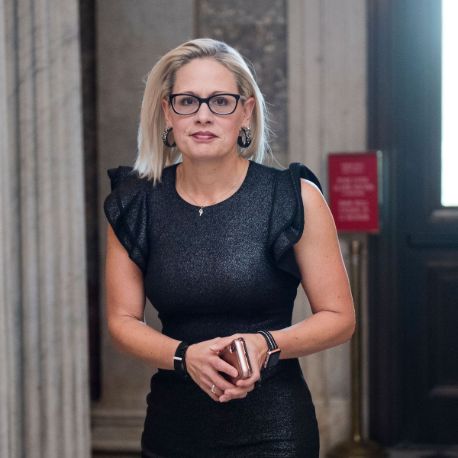 Kyrsten Sinema was married to a guy named Blake Dain from college.
Photo Source: NY Mag
People's opinion on the democrat has been divided, empathizing with her and others speculating her woeful journey. According to a journalist of the New York times, Sinema has given contradictory statements about her early life.
Check Out: What is Eiza González Net Worth in 2021? Here's the Complete Breakdown
Sinema has been very tight-lipped about her married life and yet vocal about her personal journey to success. No wonder the selective revelation has made people skeptical of her whole story.
As per sources, Kyrsten is said to have married her classmate from Brigham Young University named Blake Dain, who was many years senior to her, but the couple later got divorced.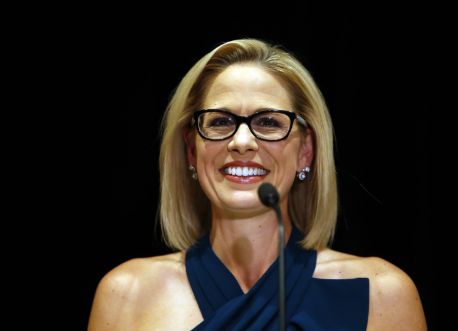 Kyrsten Sinema and her family were homeless for 3 years and had to live at an abandoned gas station.
Photo Source: NBC News
People are curious to know if Sinema and the mystery man Dain were indeed married or if her marriage to him led her to discover her sexuality. Still, when asked about her marriage, she replied, "I don't really think that's any of your business. Not a lot of people ask young men in politics."
Kyrsten Sinema's Early Life And Career
Kyrsten's father was an attorney in Arizona, and her parents reportedly got divorced when she was a child. She was then relocated to Florida along with her mother, two siblings, and her stepfather, where the family soon went homeless.
You May Like: Sierra Furtado Boyfriend - Find Out If the Tik Tok Star is Dating Someone Or Still Single
Many think that she is using her personal hardship story to distinguish herself in politics. Her changing political image and shift in campaign agendas have definitely invited a lot of scrutiny on her intentions. Tomas Robles, an immigration activist stating his personal opinion on Kyrsten, calls her an opportunist masquerading in the name of bold progressive.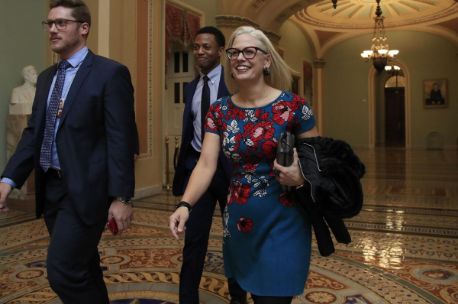 Kyrsten Sinema has come out as bisexual and is first in the congress to do so.
Photo Source:Gazzetta
The 44 years old senator graduated from Walton High school and earned her BA from Brigham University. She then worked as a social worker from 1995 to 2002, receiving a Master of social work degree from Arizona State University, and received her law degree from Arizona state university college of law.
Sinema started her political endeavor from the Green party and was its local spokesperson but soon left it to join Arizona Democratic Party. From there, she was elected to the United States House of Representatives.
Recommended: Who is James Harden Girlfriend in 2021? Here's the Detail
Kystsen ambiguous nature has earned her the title of being a moderate democrat. She was all over the news recently for siding with the republicans and voted down for the minimum wage increase amendment to president Biden's coronavirus relief bill, again inviting a lot of criticism for taking a stand so ambiguous.
For more updates on your favorite stars, stay connected to Glamourfame.
-->