Gareth Pursehouse, Ex-Boyfriend of Hollywood Family Therapist Amie Harwick, Charged with Murder after She Fell from Balcony
Published Mon Feb 17 2020 By Sea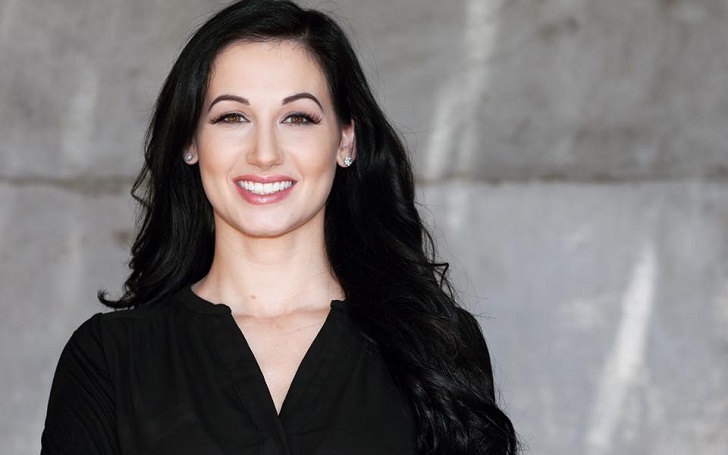 Former fiance of Drew Carey died this Saturday, and her most recent ex-boyfriend, Gareth Pursehouse, has been arrested and charged for murder.
Amie Harwick was a prominent marriage, family and sex therapist in Hollywood, Los Angele. She was found gravely injured below a third story balcony of her Hollywood Hills home on Saturday. Gareth Pursehouse, who police described as her ex-boyfriend, has been arrested in suspicion of her murder, investigators say.
Harwick died in a hospital on Saturday house after an alleged attack took place at her apartment 1:15 am alleged attack in the 2000 block of Mounds Street, according to the Los Angeles Police Department. Pursehouse was arrested at about 4:30 pm later that day at a home in the 8100 block of Cabora Drive in Playa Del Rey, according to the booking records.
Amie Harwick was a popular Hollywood family therapist.
Source: Amie Harwick, Instagram
The 38-year-old's roommate was home that morning, who the officers encountered on the street. He told them that his roommate [Harwick] was being assaulted in her home and that he jumped a wall and ran to the neighborhood in search of help.
"When officers went to make entry, they found the victim on the ground beneath a third-story balcony," LAPD's statement read. "The victim was gravely injured. She suffered significant injuries consistent with a fall."
Paramedics immediately took her to the hospital, but her injuries were already too grave for them to do anything, KTLA reported.
According to the police, there was "possible evidence of a struggle in the upstairs as well as forced entry to the residence" revealed by the investigation. Furthermore, there also was evidence of suspect entering the property and leaving after the murder.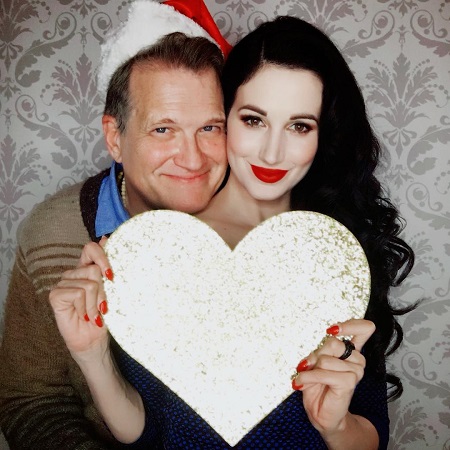 Harwick was supposed to marry Drew Carey until they broke off the engagement in 2018.
Source: Pinterest
The canvassing footage of the area determined the intruder to be a white male dressed in black, as TMZ reports. Meanwhile, Pursehouse was booked as 6' 4'' tall, weighing 230 pounds.
During the course of the investigation, it was found that Harwick recently expressed fear about her ex-boyfriend. She even had obtained a restraining order against him, which had expired by the time this incident happened. She was known to have seen Pursehouse last about two weeks ago.
Check Out: Tribute to WFSB Anchor Denise D'Ascenzo. Five Things You Should Know About Her
Bail for Pursehouse has been set to $2 million pending his initial court appearance. Investigators plan to present their case to the Los Angeles County District Attorney's Office for filing on Wednesday.
Harwick was a former model, having featured in 'Playboy' magazine before switching to her current practice. She was known to have been engaged to Drew Carey in 2018. They dated for a year before Carey popped the question, but the engagement couldn't make past 2018. The split was reported to be amicable.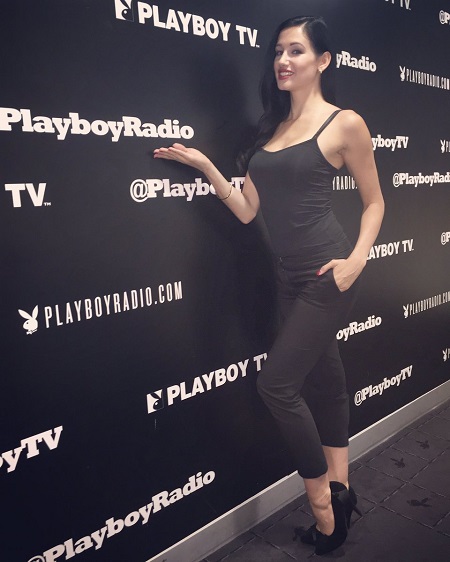 Harwick was once a model for 'Playboy'.
Source: Dr. Amie Harwick, Twitter
She then dated Pursehouse. On the day he was arrested, he was active on Twitter even after Harwick's death.
Stay tuned and connected to GlamourFame for more updates.
-->