Amy Duggar Does Not Care What Jim Bob Thinks About Her Outfits
Published Thu Sep 19 2019 By Sea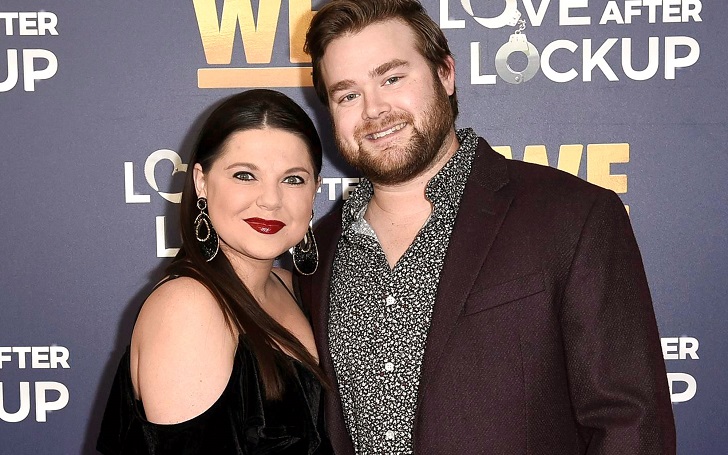 Amy Duggar King, from the different Duggar family tree, is defending her near-naked photoshoot from a few days ago.
Amy Duggar is not one of the 19 kids of Jim Bob and Michelle Duggar, but fans still expect her to follow their rules. Amy, however, feels she is not tied to their integrity to go and do what they say.
The 32-year-old is expecting her first child with husband, Dillon King, and she wanted to capture the last moments of that breakthrough into motherhood with a photoshoot by Dale Benfield, that she shared first to People. Other photos from the shoot, of course, included a milk-bath maternity shot that she shared on Instagram.
Amy Duggar King shared an exclusive photo from her maternity photoshoot.
Source: Benfield Photography
Of course, rules have been broken in the original family, but none of the others stand out in front of what Amy's been doing her whole life. Every rule, normal or bizarre, is not in the books of the rebellious cousin.
Despite all that, she was properly clothed during the milk-bath photoshoot, which is not the norm for such an event by to-be moms. In addition to the fact that everything a Duggar does is put under a microscope, one comment had to criticize what she did.
The infamous Milk-Bath photography for expecting moms.
Source: Amy Rachelle King, Instagram
Caption: "Each week the belly gets bigger, the wait gets shorter but the love grows so much stronger for you baby boy! #milkbathphotography What a fun / relaxing photo shoot 📸 My skin was soo soft too... extra bonus! @samanthat.photography"
As expected, a troll popped on the party to spoil the fun. "Oh god.. This isn't a real milk bath pic.. You have to be naked but of course the Duggars would disown you if you did that."
The comment insinuated that she put on clothes for the photo because of the fear of getting disowned from the Duggar thread. She had to hit back at the comment.
I can do whatever I want, I am my own person. My last name is King last time I checked. I didn't want to be naked. I love the classiness of this shot instead! I love how @samanthat.photography styled it!
Amy was not the only one who came forward. Her loyal supporters were also there to defend her. One of them claimed she doesn't have to be naked for the internet to see just because she rebels the Duggar customs.
The third trimester photo when celebrating in the Florida beach.
Source: Amy Rachelle King, Instagram
Despite everything, baby shower party was organized twice, and one of them was for the '19 Kids and Counting' family. She doesn't stray too far away from her sister-like cousins. She doesn't care what her cousin's father says about her choices, but she still respects them.
-->