19 Kids and Counting: Amy Duggar Reveals Joy-Anna Is Still Devastated Over Her Miscarriage
Published Tue Sep 10 2019 By Sea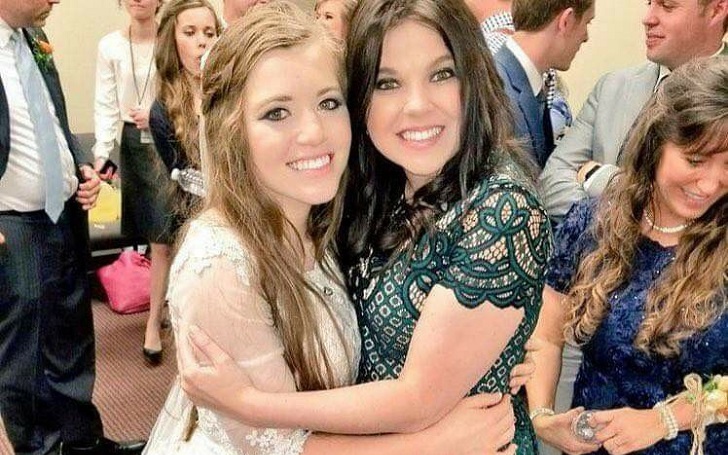 Joy-Anna lost an incoming baby due to a miscarriage in late July and her cousin, Amy Duggar says she is still feeling the pain.
Amy Rachelle King (née Duggar) is not an original member of the '19 Kids and Counting' family, but she still cares deeply for any one of them going through some tough times. She is expecting her first child with Dillion King had the baby shower twice.
The sixth Duggar child, Joy-Anna Duggar (not to be confused with her older sister-in-law Anna Duggar (née Keller), was devastated when she lost an expecting child in early July to a miscarriage. And evidence suggests she is still grieving the aftermath of the unfortunate event.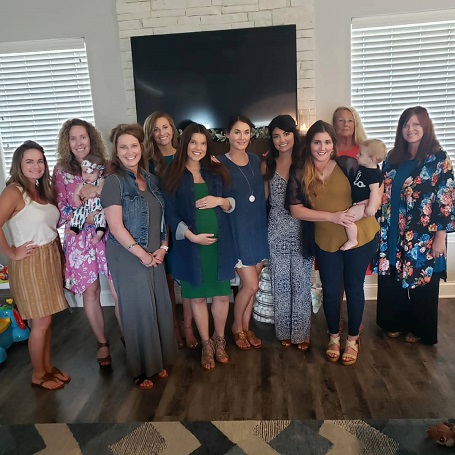 It was Amy's second baby shower after the one with just the 19 Kids and Counting cousins.
Source: Amy Rachelle King, Instagram
32-year-old Amy recently celebrated her baby shower, and one photo she posted on Instagram raised questions on the minds of one of the fans. Though it was posted later than the other photos that included her Duggar cousins, her latest post had none of the 19 kids of Jim Bob and Michelle Duggar. She replied to the fan that it was her second baby shower after the first with just he family.
She had to explain it to the slow picker.
Source: Amy Rachelle King, Instagram
The first baby shower included almost all of the girls from the main '19 Kids and Counting' cast. She paid tribute to everyone with an Instagram photo.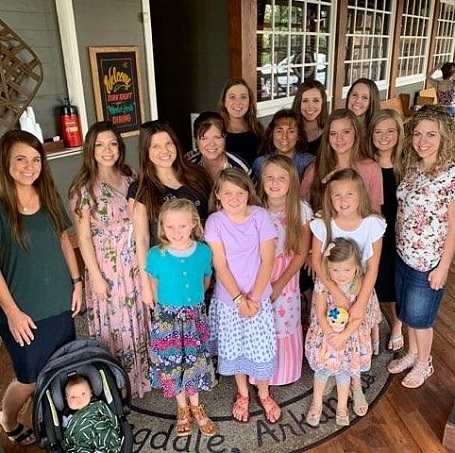 Source: Amy Duggar Instagram
Queries about Joy-Anna, who was not present on the photo, were made. Amy didn't completely explain the situation, but she didn't abide by the 'ignore the comments' protocol either. She responded to a fan's comment of how their heart breaks for Joy-Anna and claimed she is a beautiful & strong person.
Source: Amy Rachelle King, Instagram
Jinger Duggar and one-year-old Felicity Vuolo were the others not featured on the photo, but the family had face-timed with Jinger already. Regarding Joy, Amy left a hint on the caption.
Joy had to leave early ... but I loved seeing her as well and I gave her a few extra hugs the other day..
Joy was really looking forward to her second child, a daughter, with husband Austin Forsyth (they have one son together), prior to the miscarriage, but every hope went in vain afterward. In July, the couple shared the heartbreak of losing a baby girl on Instagram.
It seems Joy didn't want to stay longer as it can be a little traumatic for her. Fans quickly deduced she might have found it emotionally difficult to handle the baby shower. It says she is still devastated about her situation. The photo Amy posted of all the pregnant Duggars might be a little depressing when considering Joy.
While the insiders say she is doing fine, the fact that she had to leave early and needed a great big hug from her cousin still suggest her huge disappointment. It is always difficult when losing something so precious and fans empathize with the 21-year-old was well. We just wish she & her husband can go on and remain strong.
-->