Amy Freeze's Husband Gary Arbuckle's Net Worth; Complete Details Here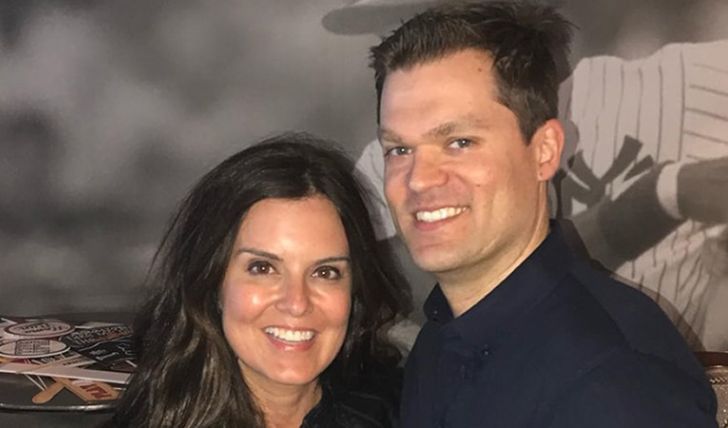 Who is Amy Freeze's Husband, Gary Arbuckle? His Net Worth and Earnings in 2021!
Amy Freeze gained wide recognition as the first female chief meteorologist on Chicago TV. Now the anchor and meteorologist set off for a new chapter as she joins Fox Weather. Freeze had spent the last decade as a meteorologist for WABC Eyewitness News Saturday and Sunday Mornings.
Freeze has built a stellar repertoire working at WCAU in Philadelphia, KMGH in Denver, and Good Day Oregon morning news program in Portland, Ore. Amy Elizabeth Freez was born on June 19, 1974, in Utah. Amy got married at the onset of her career, but Freeze and her husband didn't have a good ending. Learn more ahead.
Amy Freeze's Husband, Gary Arbuckle's Net Worth in 2021!
As per sources, Gary Arbuckle's net worth is estimated to be $3 million in 2021. In 2020, it was estimated to be $2.5 million. Arbuckle, 37, is a renowned chiropractor. He also rakes an extra income working as a weight loss specialist. His early interest in fitness led him to extend his career in that area too.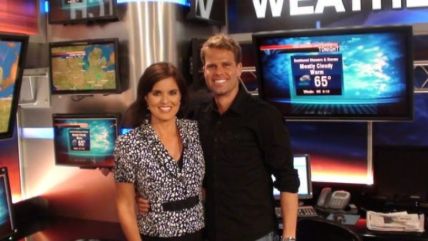 Gary Arbuckle is a renowned chiropractor.
Photo Source: Celeboid
Freeze met her then-husband, Gary Arbuckle, during her collegiate years at Brigham Young University; Amy was pursuing BA in communication, while Gary majored in human biology. Arbuckle furthered his education at the Western States Chiropractic College in Portland.
Don't Miss: What is Nancy Lee Grahn's Net Worth in 2021? Learn About Her Earning Details.
Freeze and Arbuckle tied the knots in 1994 and have four kids, Tyler, Jared, Kate, and William. Arbuckle is of Scottish descent; he started his private practice in Denver, where Amy was also located, working at KWGN and KMGH. Gary moved his office to Philadelphia after Freeze landed a job there.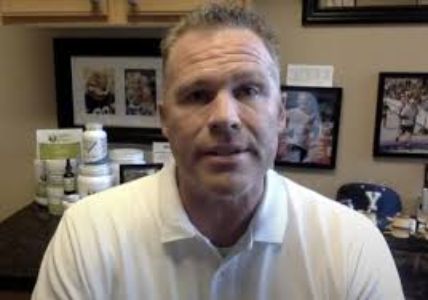 Arbuckle is now married to his second wife, Andrea.
Photo Source: The Focus
After almost 20 years of their married life, the couple announced their divorce in 2014; the reason behind their split was never revealed. Freeze's ex-husband has since moved on with Andrea Arbuckle, while Amy's relationship status is unknown at the moment.
Learn About Amy Freeze's Net Worth and Earnings!
As per sources, Freeze's net worth is estimated to be $2.5 million in 2021. She reportedly rakes $500,000 working as a newscaster. In addition to her degree from BYU, Freeze also has a master's degree from the University of Pennsylvania. Amy had begun her broadcasting career from KPTV on Good Day Oregon.
Freeze leaves Eyewitness after spending a decade on the channel.
Source: Eyewitness News
A fitness enthusiast like her ex-husband, Freeze has taken part in over nine marathons and has climbed many peaks. She is also a certified scuba diver, though it is doubtful if she makes an income out of it. Amy is a 5-time National Academy of Television Arts and Sciences Emmy Award, winner.
Check Out: Robert Pattinson's Net Worth in 2021- How much ' The Batman' Star Earns?
The Utah-born meteorologist recently announced her departure from Eyewitness News. Sharing a picture from behind the camera, Freeze tweets, "Bittersweet news, tomorrow will be my last day at @abc7ny, I hope you will spend some of your Sunday Morning with us. It has been an amazing decade at Eyewitness news."
For more information and news on your favorite stars, stay connected to Glamour Fame.
-->