Amy Roloff Trashes Ex-Husband For Being A Bully!
Published Fri Jun 21 2019 By Andrew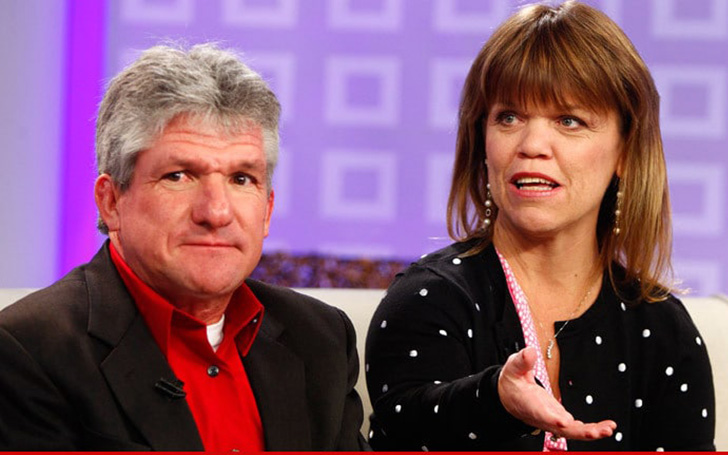 Amy Roloff calls out ex-husband for being a bully!
Amy Roloff is letting it all out in her new memoir. Mostly when it concerns her ex-husband, Matt Roloff. The past three years have seen Amy and Matt navigating through their post-divorce lives as they continue to costar in 'Little People, Big World'. Moreover, the duo also runs the family farm as business partners which further complicates their situation.
Although they live quite an unusual life the unlikely pair almost never said anything negative about each other in public but that seems to have changed as of now.

Matt and Amy Roloff are still costars in the show.
SOURCE: Good Housekeeping
However, in an interview a few weeks ago Amy maintained that Matt cheated on her with Caryn Chander and the reality star recently gave the issue a scandalously in-depth elaboration through her autobiography 'A Little Me'.
The book apparently comprises of a chapter through which Amy entails every one of those instances in which Matt acted differently during their marriage when it came to Caryn.
Amy stands firm ground in her accusations that her ex-husband sent Caryn photos and text messages while also hanging out with her in ways one should really NOT do when one is married.
Watch: The real reason why Amy and Matt got divorced.
As we dig deep through the memoir, further excerpts put forth other issues that bothered Amy while she and Matt were a couple.
Specifically, his general attitude toward her and the way he made her feel as a person.
Amy writes about her 27-year union in her memoir,
"Many discussions I had with Matt eventually made me feel less than. He may not have meant or realized how his words, businesslike attitude, and lack of compassion affected our relationship and me. But they did."
Yikes! That's by far the worst way to approach one's partner and make them feel a certain way.
Amy added that Matt's words stayed in her mind for a substantial amount of time and played with her emotions. Through the book, she also confessed sometimes becoming intimidated by Matt with his strong and domineering personality. "I just didn't get the support and encouragement." she wrote.
On the recent rendition of 'Little People, Big World', Amy spoke out about how Matt was bullying her during the pair's debate over whether or not to sell their family's farm.
"Matt has a strong personality, and one that I've adapted over the years we were together,"
Amy maintained in an episode, echoing what she writes in her book and saying she had learned in the years since their divorce the mantra: "Stand your ground and don't let life push you around, including Matt."
-->