Anderson Cooper's Net Worth And Income Details - Everything Here!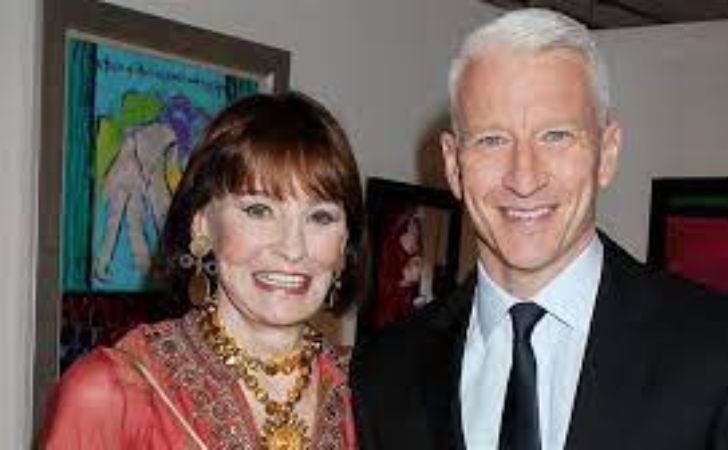 All The Details On Anderson Cooper's Net Worth And Income Sources In 2021! Complete Analysis Here!
The 56 years old American journalist's stardom isn't limited to the US alone; known for his remarkable anchoring and elite family background, he is one of the most sought journalists worldwide and known as the most prominent openly-gay-host in America.
Anderson Hays Cooper was born on June 3, 1967, in Manhattan, New York, to renowned professionals. His father was writer Wyatt Emory Cooper and his mother, a fashion designer, writer, and heiress Gloria Vanderbilt.
Check Out: Anderson Cooper Is Set To Receive Most Of What His Late Mother Gloria Vanderbilt Left Behind
Cooper grew up in riches and experienced fame very early in life because of his famous parents, but his life wasn't all bed of roses as he remembers; the journalist suffered a tragedy at a young age that later became a stepping-stone for his far-reached career now. Continue reading to learn more about the journalist's glorious journey of life.
Anderson Cooper's Massive Net Worth
The 53 years old has accumulated a massive wealth over the years, and it turns out the fat bank-balance is largely his own hard-earned money.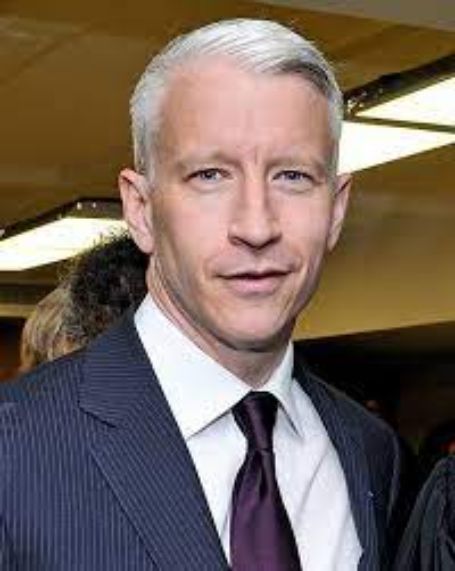 Anderson Cooper's Net Worth in 2021 is estimated to be $200 million.
Photo Source: CNN
Cooper did inherit a good amount from his late mother, but he reportedly told in an interview that he was never in anticipation of acquiring his family's wealth.
He quoted, "I don't believe in inheriting money, "I think it's an initiative sucker. I think it's a curse." Cooper added that he'd never have been motivated to work hard in life if he knew there was a pot of gold waiting for him.
You may like: Ray Lewis Net Worth- All The Financial Details About The Footballer
The television personality's estimated Net worth in 2021 is a massive $200 million. And he inherited a sum of less than $1.5 million from his mother, as per sources.
With 5 Emmy awards and multiple accolades under his belt, Anderson is raking a $12 million a year as per The New York posts, making Cooper one of the highest-paid on television.
Anderson Cooper Describes Himself As Cheap
Also, an author of two books, Cooper has time and again proved to be a rare piece among celebrities; he once revealed that, although he didn't inherit a lot from his mother, he recollects paying back to his mother for paying his education expenses.
Anderson Cooper is an openly-gay journalist and father to an almost one-year-old son.
Photo Source: Twitter
With a net worth that big, you would expect Cooper to live an extravagant life, but the journalist can't care less for a luxurious lifestyle; Cooper describes himself as inherently cheap.
Father to an almost one-year-old, he left his fans amazed when he said his son wears hands-down from his colleague Andy Cohen.
Anderson Cooper's Early Life And Education.
Anderson lost his older brother Carter Cooper to suicide at the age of 21, a loss that sparked his interest in journalism. He had his first media experience when Diane Arbus photographed him for Harper's Bazaar.
Anderson Cooper earns a whopping $12 million per year as a journalist.
Photo Source: Pinterest
Cooper graduated from Yale University with a Bachelor of Arts, majoring in political science. He pursued journalism with no formal education in the discipline.
Related: Anderson Cooper's Is A Father - All About His Dating History And Personal Life
His breakthrough in his career was when he joined the American Broadcasting Company (ABC) in 1994. He later worked for CNN, and in 2003, he became the anchor of his own program Anderson Cooper 360°. Cooper is currently co-parenting his son Wyatt Cooper along with his ex-boyfriend Benjamin Maisani in New york.
For more news and information on your favorite celebrities, stay tuned with Glamourfame.
-->