Andrea Bocelli Delivers Mesmerising Performance in Empty Milan Cathedral
Published Mon Apr 13 2020 By Eden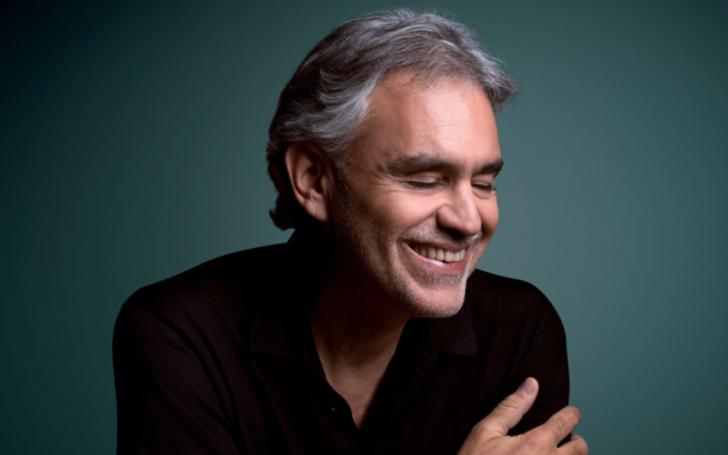 Andrea Bocelli mesmerizes the live stream audience after performing at the empty Milan cathedral.
Italian tenor Andrea Bocelli delivered a mesmerizing performance in a deserted Duomo di Milano on Easter Sunday. The livestream feed that went viral on social media brought people together during this extended period of self-isolation amid the COVID-19 pandemic.
Bocelli revealed Lady Gaga asked him to join other musicians in an effort to inspire a sense of hope through the livestream performance.
The opera singer said, "Mine will be a song that wants to be a prayer and wants to ask everyone listening to join in this prayer with me."
Watch: Andrea Bocelli - Amazing Grace | Live
As the camera panned towards the empty cathedral and deserted streets, the star said: "On the day in which we celebrate the trust in a life that triumphs, I'm honored and happy to answer 'Si' to the invitation of the City and the Duomo of Milan."
You Might Like: Gucci Mane's Insensitive Coronavirus Tweet Invites Backlash
Bocelli added he believes in the strength of praying together. "I believe in the Christian Easter, a universal symbol of rebirth that everyone, whether they are believers or not, truly needs right now."
The Italian icon born with poor eyesight before completely turning blind at the age of 12, continued, "Thanks to music, streamed live, bringing together millions of clasped hands everywhere in the world, we will hug this wounded Earth's pulsing heart."
Rather than the traditional crowd, Bocelli's magnificent performance was watched via livestream on his Youtube channel. The opera singer's set included classic songs like 'Ave Maria' and 'Amazing Grace.'
Amongst the several famous personalities, Hugh Jackman was one of them who was entirely moved by the performance. He took to Twitter to display his appreciation towards the tenor singer.
The singer's got a personal foundation that looks after people struggling with poverty and illiteracy. Meanwhile, money raised from this concert will help provide essential medical resources to the front line workers.
Earlier, Bocelli admitted he was worried about the uncertain future after the world got hit by an unprecedented pandemic. Italy is one of the hardest-hit nations with more than 156,000 cases of COVID-19 so far and almost 20,000 deaths.
Visit Glamour Fame for more interesting news of your favorite celebs.
-->