Andrea Savage is a Wife and a Mother! Learn about Andrea and her personal life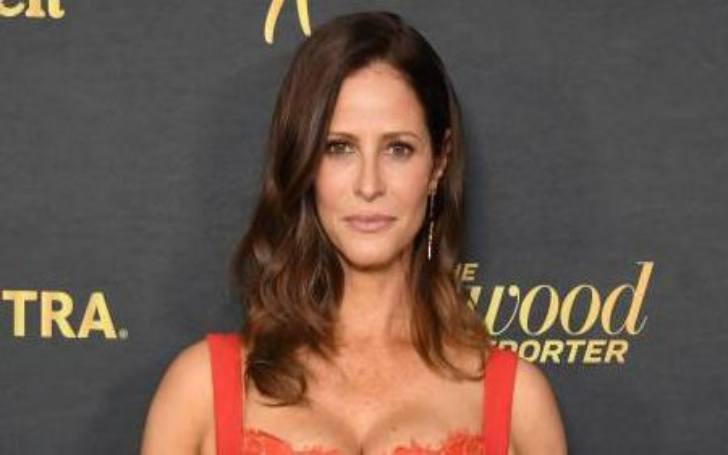 Did you watch the latest Sylvester Stallone show, Tulsa King? If you have watched that show, this next personality is no stranger. Her name is Andrea Savage; she played the Stacy Beale role in the Tulsa King series.
California native Andrea is an American actress, writer, and comedian who has fit in several acts with incredible feedback. Her roles in the Dog Bites Man, Veep, The Hotwives, and I'm sorry to have given her massive recognition in the entertainment world. Here are several things about the actress that might interest you.
Who is American Actress Andrea Savage Married to?
The house actress, Andrea, is a happily married woman. She exchanged her wedding vows with her longtime partner, now husband, Jeremy Plager. However, there are no details regarding the date of their marriage due to privacy issues. Despite that, the duo stayed together for over two decades and still share a great connection.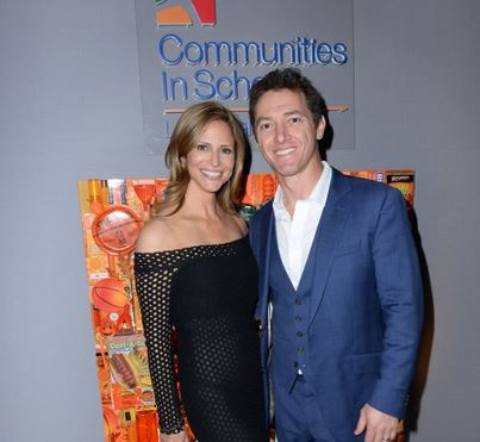 They even appeared in several events and programs together by holding hands. Although the couple loves to keep their personal life private, Andrea has revealed certain things about her marital life. Her Plager often takes her messy pictures, forwards them to his friends, and makes fun of her.
In one of the interviews, she stated,
"I'm weirdly messy, and my husband will take pictures and send them to his friends, which is really annoying. I have a thing where I just don't close drawers completely, evidently."
It seems like the duo is very much supportive of one another. Their love and affection are seen in every picture and video. Before having a great nuptial journey with her husband, she dated Ross Thomas, her ex-boyfriend.
Mother of Teenage Daughter
Mr. and Mrs. Plager are now bounded in nuptial vows for more than two decades. During this long journey of commitment, they have created a massive understanding. Along with that, the duo has shared a beautiful daughter. However, the name of the kid is yet to be revealed. The cute little girl is thirteen years old and as lovely as any other teenage kid.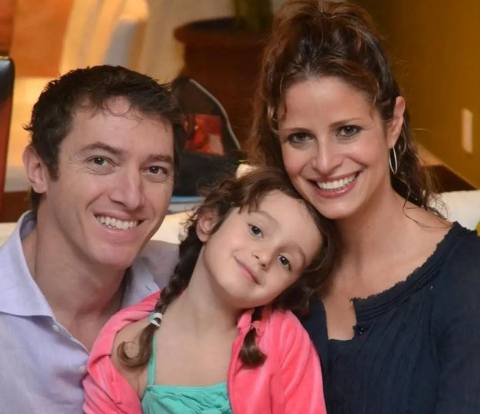 According to Andrea, the actress, it is hard to be parents. However, she loves exploring and experiencing motherhood. Her teenage daughter is quite annoying like everyone else, but it makes it very special to raise her. Although Jeremy and Andrea are busy parents, they remain keen on spending quality time with their daughter. They often take vacations to various destinations to enjoy quality time.
Also Read: Model Heidi Klum Is a Mother to Four: Inside Her Life as a Mum
Husband, Jeremy Plager, is a Former Creative Artists Agency
Like Andrea, her husband, Jeremy, is also attached to the entertainment world from the beginning. He is now exiting from the CAA to launch his production and management company spending two and half decades. The veteran agent is now running the 7 Deuce Entertainment with full of experience.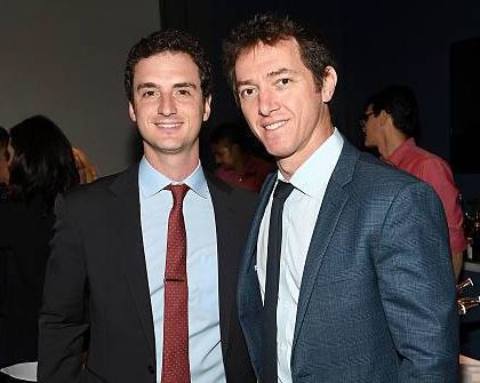 He is also producing Champions featuring Butler, while Peter and Brooks are also producing. Previously he has worked with some of the big names in the industry, including Hugh Grant, Kevin Costner, Sally Field, Gerard Butler, Jennifer Lawrence, and many more.
Regarding his way out, he has expressed his gratitude stating, "I am so thrilled to be able to maximize my time with the incredible talent I am privileged to work with and also give myself the opportunity to explore the journey of a project from start to finish." Furthermore, he is a member of Kids Kicking Cancer, which started a scholarship fund in 2016.
Career and Net Worth Highlights
Comedian, Andrea Savage is one of the most successful American personalities. She has appeared in more than forty movies and series combined with impressive feedback. Some of her top works include Sabrina, the Teenage Witch, Significant Others, The Life & Time of Tim, American Dad!, Beavis and Butt-Head Do the Universe, and so on.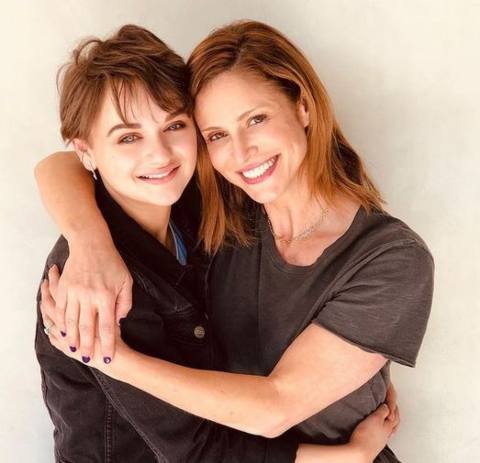 From her wonderful deeds, she has amassed a huge amount of fortune. As of 2023, she holds a net worth of $4 Million. Her estimated annual income is over $100,000 from overall involvement. Regarding her husband, Jeremy is a former CAA with a net worth of $8 Million.
Real Estate Involvements
Mr. and Mrs. Plager earn a huge fortune and use it wisely. They own several homes in the United States whose prices are worth millions. In 2016, they sold their 5,900 sq ft. home in Los Angeles for $2.95 Million. The duo purchased that particular property for $2.415 Million in 2010.
The home is full of facilities, including a gym, office, swimming pool, and many more. Moreover, they recently sold their Hollywood Hills home for $5 Million, which also has an interesting feature.
Stay Tuned To Glamour Fame For More Contents
-->