Model Heidi Klum Is a Mother to Four: Inside Her Life as a Mum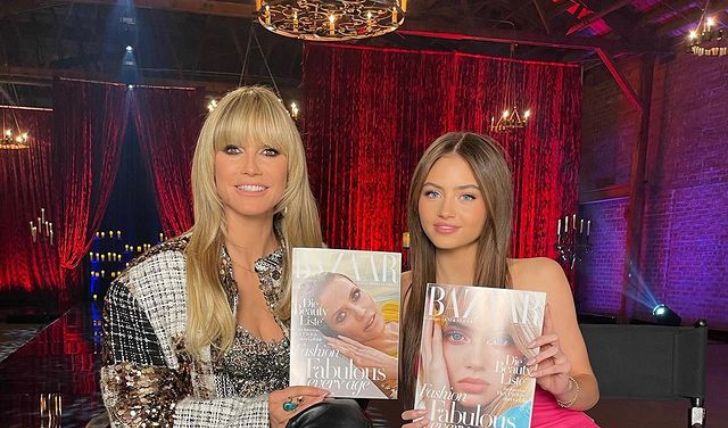 Heidi Klum has four children from two relationships: Complete story here!
Currently best recognized as one of the judges on the long-running talent show competition, America's Got Talent, Heidi Klum boasts decades of credits that have catapulted her to become a household name. Klum's notable includes hosting the Victoria's Secret Angels show for consecutive years from 2002 to 2009. She also graced the ramp as one of the angels for 13 years. Klum, 49, a German-American model, started her venture into modeling as a school-going girl by winning a modeling contest in her native.
Klum's little venture and a chance victory soon landed on the covers of hit magazines like Vogue, Elle, InStyle, and Glamour. Klum got her breakthrough with Sports Illustrated, which kicked off Heidi's aspiration to become a top model. She has since ranked on Forbes's list of one of the highest-earning models. The former Victoria's angel is as determined to excel in her duty as a mom as she has been in her career.
Get to know Heidi Klum's four children!
When Heidi is not striking a pose in front of the cameras or sharing the coveted seat beside her fellow AGT judges, she is working on the most important performance of her life as a mother. The AGT judge is a doting mother to four, all of whom she shares with her ex-husband, Musician Seal. Heidi's eldest, Leni, was born from her relationship with Italian businessman Flavio Briatore, whose absence in Leni's upbringing prompted Seal to adopt her.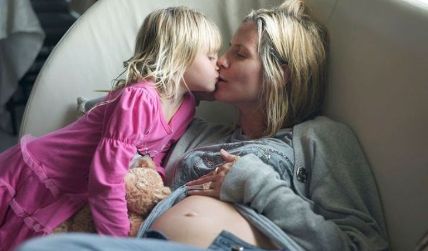 Klum shares three children with her ex-husband Seal and her eldest, Leni, with ex-boyfriend Flavio Briatore.
Photo Source: Instagram
Klum and Seal's eldest, Leni, 17, was born in May 2004. The best-known of Heidi's offspring, Leni, is currently in the spotlight for bearing an uncanny resemblance to her supermodel mom. The 17-year-old is on a journey to become a model. Leni, alongside her mother, graced the 2020 cover of Vogue Germany, and fans could totally tell her prosperous years in the industry. Leni has since posed for various magazines and has opened for various fashion shows.
Recommended: Who Is Jon Bon Jovi's Wife? How Many Kids Does He Have?
Heidi couldn't be more proud of her daughter. The model put out her heart in a tribute to Leni in 2020. The Victoria Secret's Angels alum wrote, "I'm so proud of you. And it's not because you've chosen your path. I know that no matter which path you were to go down, you would be your own woman. Leni's other feats include a clothing line with About You and a deal with Dior Beauty as its ambassador.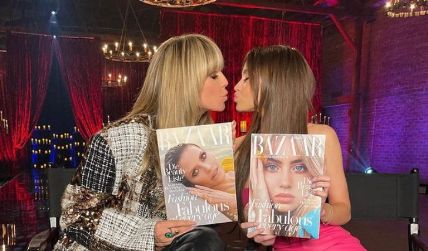 Heidi's eldest child, Leni, is a budding model.
Photo Source: Instagram
Klum's second kid, Henry Samuel, 16, came to the world in September 2005. Henry remains an obscure star kid, but as per his famous mom, he has the kindest heart and the biggest smile. Heidi and Seal welcomed their third, Johan, in November 2006 and their youngest, daughter Lou Samuel, 12, in October 2009. Heidi remains over-protective of her younger kids and has shared very little about them. Since splitting from Seal in 2012, after nearly seven years of marriage, Heidi and the musician continue co-parenting their young children.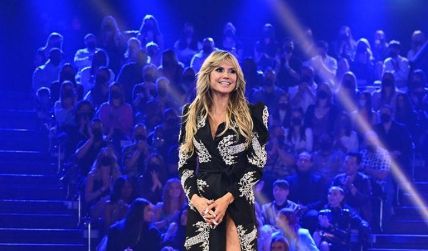 The former Victoria's Secret Angel says co-parenting with Seal isn't all rosy-rosy.
Photo Source: Instagram
"It's not all rosy-rosy. It just isn't," Heidi said about the situation with Seal. "So sometimes it's hard, but then you have to all come together as a family, and sometimes everything is just like hopping on clouds. It's just the way it is," the model confessed to Red while talking about how her third marriage with guitarist Tom Kaulitz has been working out for her. And as per the former angel, the third time's really a charm.
Heidi Klum's relationship history!
Before we start digging into Heidi's long-dissolved relationships, let's look at the model's current relationship that has been providing her much-needed solace. The model/businesswoman is married to the German rock band Tokyo Hotel's guitarist Tom Kaulitz, who she started dating in March 2018 and went official with in May. Kaulitz, 32, who isn't a familiar face in America, but is a big deal back home, proposed to Klum in December, and the duo tied the knots in an intimate ceremony in August 2019.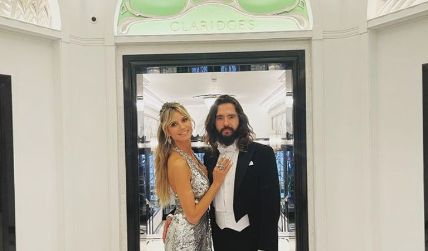 Heidi's third husband, Kaulitz, is a guitarist in the German rock band Tokyo Hotel.
Photo Source: Instagram
"When we close our door, and we're at home, we just want to be with each other. It's just like the core is the same. The values are the same," the AGT judge while gushing about her marriage with Tom. The Project Runaway alum adds that the guitarist has been supportive to her in all senses and is a great stepdad to her four children. Before finding a healthy spark with Tom, Heidi was in a relationship with art curator Vito Schnabel, who she dated for three years and broke up in 2017.
Don't Miss: Is Katie Holmes Married? How Many Kids Does She Have?
"I believe it is important to take time to pause and reflect," the model said, confirming the end of her three years-long relationship with the art dealer. Klum's first experience as a married woman was with hairstylist Ric Pipino, who she married in 1997 and got divorced amicably after five years n 2002. The duo's split was followed by Klum starting a brief romance with Briatore in 2003 and Seal in 2004. Heidi and Seal's relationship was drama-free and enviable while it lasted.
Klum and Tom secretly tied the knots in August 2019.
Source: Access
The former spouses renewed their wedding vows with an elaborate ceremony every year they were together and took much pride in the tradition. "Each year, Heidi and I get remarried. It's a great party, but for about an hour, we go off on our own down to a private beach. We sit there with the kids and read vows to each other as the sun sets," the musician told People.
Stay connected to glamour fame for more.
-->