Meet Stephanie Wiggins: The Sister of NBA Star Andrew Wiggins
Published Thu May 04 2023 By brandon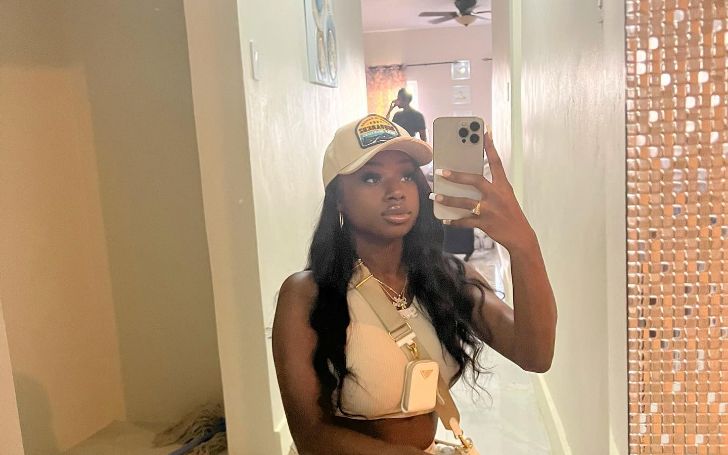 Know about Golden State Warriors player Andrew Wiggins's sister Stephanie Wiggins's life!
Stephanie Wiggins, known for being the sister of NBA star Andrew Wiggins, is an accomplished athlete and a lowkey personality in the public eye. While she hasn't shared much about herself, Stephanie has made a name for herself in the world of athletics.
The lady competed at a high level in the heptathlon, a demanding multi-discipline track event that showcases versatility and skill across seven different events.
Attending Rice University, Stephanie was a valuable member of the track and field team, where she honed her athletic abilities and demonstrated her dedication to the sport. Her commitment to excellence and hard work propelled her to compete at a high level, earning her respect among her peers and coaches.
Although Stephanie prefers to maintain a low profile, her accomplishments in the heptathlon and her contributions to the Rice University track and field team speak volumes about her talent and determination. Her commitment to athletics and her connection to her NBA star brother have brought her a unique blend of experiences and recognition within the sports community.
Is Stephanie Wiggins in a Relationship?
As we know Stephanie is a quite strict person when it comes to her personal life. She is the elder sister of Andrew Wiggins so possibly she is single for now. But if we go through her brother's relationship status.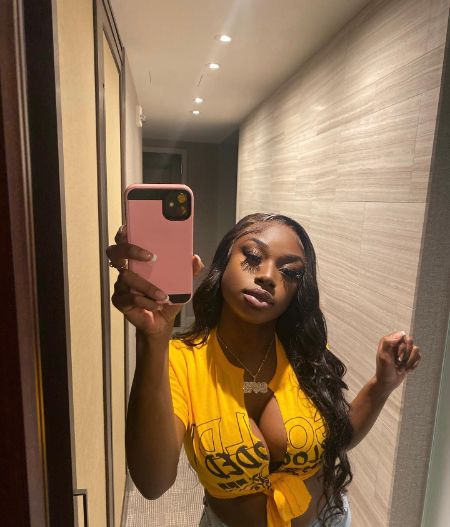 Andrew Wiggins, the talented basketball player, may not be married, but he is indeed in a serious and committed relationship with Mychal Johnson. Mychal is known for her association with the University of Kansas, where she pursued higher education. Although specific details about her studies or field of interest are not readily available, her connection to the university has been mentioned in various sources.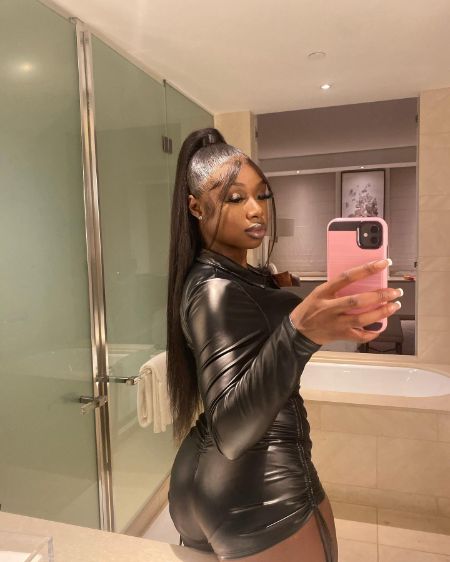 Beyond her educational background, Mychal Johnson has become a prominent figure in Andrew Wiggins' life. The couple has been together for a significant period, showcasing their enduring bond. While privacy is crucial to them, their relationship has occasionally made its way into the public eye, particularly through social media posts and public appearances.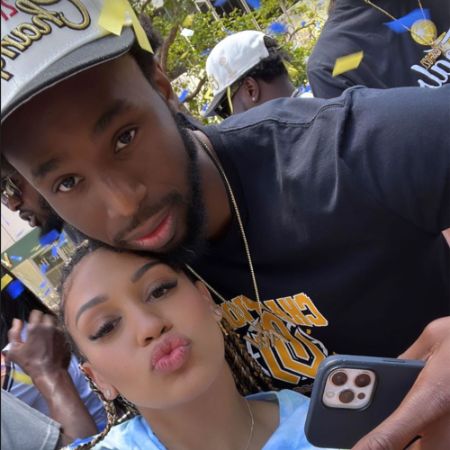 As a supportive partner, Mychal has shown solidarity with Wiggins during his professional basketball career. She has been seen cheering for him courtside, sharing moments of celebration and triumph. Through her presence, Mychal has demonstrated her unwavering support and commitment to Andrew's endeavors.
Read: NBA Star Jayson Tatum's Relationship Status!
Despite the limited information available about Mychal Johnson's personal and professional life, her relationship with Andrew Wiggins has become a notable aspect of their lives. As they navigate their respective paths, their connection serves as a reminder of the importance of having a strong support system in personal and professional endeavors.
Basketball Career of Stephanie Wiggins's Brother Andrew Wiggins
Following his high school career, Andrew Wiggins chose to attend the University of Kansas for a single season before declaring for the 2014 NBA Draft. During his time at Kansas, he garnered numerous accolades, including being named the Big 12 Freshman of the Year and earning Consensus First-Team All-American honors.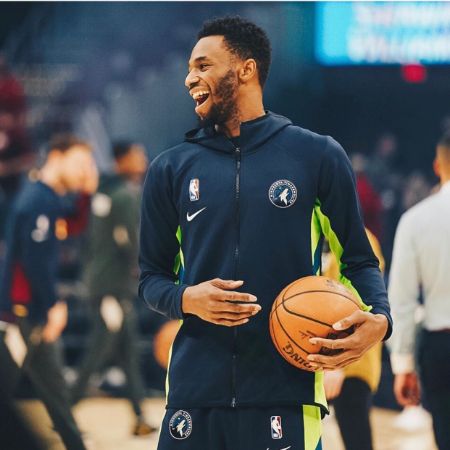 In the draft, Wiggins was selected as the first overall pick by the Cleveland Cavaliers, but he was subsequently traded to the Minnesota Timberwolves in a significant deal involving Kevin Love.
Wiggins wasted no time making an impact in the NBA, securing the NBA Rookie of the Year Award for the 2014-2015 season. Fans were captivated by his scoring prowess and electrifying athleticism, which quickly established him as a thrilling player to watch.
Throughout his six seasons with the Timberwolves, Wiggins consistently displayed his offensive skills and versatility on the court. He achieved notable milestones during his tenure, including multiple 40-point performances and setting a franchise record for the most points scored in a single game with an impressive 47-point outing.
In February 2020, Wiggins found himself traded once again, this time joining the Golden State Warriors in a multi-player transaction. Joining a team renowned for its success and championship pedigree, Wiggins swiftly adapted to his new surroundings. With the Warriors, he has continued to contribute significantly, providing valuable scoring, defensive contributions, and an abundance of athleticism to the team.
Throughout his basketball career, Andrew Wiggins has cemented his reputation as an exceptionally talented and dynamic player in the NBA. His scoring ability, athleticism, and defensive prowess have consistently made him an invaluable asset to the teams he has played for.
As he continues to evolve and refine his skills, fans, and enthusiasts eagerly anticipate the continued development of this gifted player on the court.
How Much Net Worth does Andrew Wiggins have?
Andrew, the wealthy athlete, has established himself as one of the highest-earning individuals in the sports industry. With a staggering net worth of approximately $35 million, Similar to Toni Kukoc, he has accumulated his wealth primarily through his successful basketball career. His annual salary surpasses $10 million, highlighting his status as a top-earning athlete.
In addition to his impressive financial earnings from basketball, Andrew has also leveraged his popularity and social media presence. With over 2 million followers on Instagram, he has a significant online following, which has attracted the attention of sponsors and brands. According to reports from various media outlets, Andrew commands a substantial fee for his sponsorship deals, charging around $10,000 to $15,000 for brand collaborations.
The combination of his athletic achievements, financial success, and influential social media presence has solidified Andrew's position as not only an accomplished athlete but also a prominent figure in the world of endorsements and sponsorships. As he continues to excel in his career and expand his reach, his net worth and earning potential are likely to see further growth.
It's worth noting that net worth figures can vary depending on sources, and the specific details of an athlete's financial situation may not always be publicly disclosed. Nevertheless, Andrew's status as one of the wealthiest athletes, coupled with his significant Instagram following and lucrative sponsorship deals, is a testament to his success both on and off the basketball court.
For more exciting articles do visit our site Glamour Fame.
-->