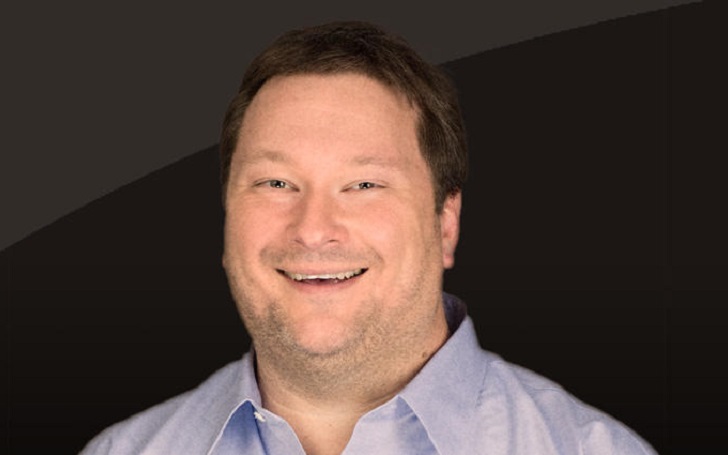 Andy Gresh has had a fairly successful career as a sportscaster. While he fairly played football during college, his journalism degree from the University of Rhode Island did pay off big-time. But the marriage to the daughter of an ESPN executive did help him in his entry into the industry.
Now, the 45-year-old works as a college football color analyst at the American Sports Network for Sinclair Broadcasting and a talk-show host for CBS Radio. He also hosts a talk-show for Cumulus Radio and 'The Gresh Show' at WPRO.
Andy Gresh Announced 62 Lbs Weight Loss
Back in October 2019, Andy Gresh shared his excitement over his extraordinary 62 lbs weight loss on Twitter. Along with that, he also mentioned he hung up his football boots in 1995 and is now, "at my playing weight".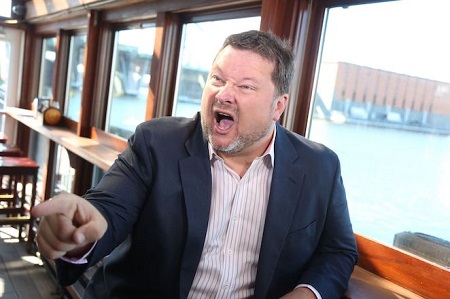 Andy Gresh continues to host 'The Gresh Show' for WPRO.
Source: The Gresh Show, WPRO
Along with his announcement, several others had some things to say about their own weight loss. Despite not going along the same program as him, they also celebrated their weight loss journey, while many others congratulated him on achieving the impressive feat.
The Secret — Awaken180° Solutions
The guy's weight loss secret? The weight loss program provided by Awaken180°, Massachusetts's primary one. According to the website, the company has proven weight loss stories with before-and-after photos on the very first page. And it seems, many have already benefited from the program.
Awaken180° possesses four basic steps to help it's customers.
♦ Weekly 1:1 Meetings - The meetings basically occurs with the coaches every week.
♦ Simplicity - They "teach you how to eat out, drink out, and travel, so that you can have fun, while fitting back into your pre-wedding jeans."
♦ Keeping You Well Fed - They provide 80% of your food and don't believe in calorie counting or starvation.
♦ Lifelong Service - With free monthly maintenance support, they will also support the user for life, for free too.
KTLA's host, Lynette Romero Never Revealed Her Weight Loss Secret, But Check Out Her Impressive Figure Now
For public benefits, Awaken180° also does charity-activities to balance their checks. For every pound a user loses, will donate $1 to 'Feeding America'. They will also donate the oversized clothes from their customers to the Epilepsy Foundation's activities after their work is done.
Stay tuned and connected to GlamourFame for more Entertainment updates. There are better weight loss stories of you favorite celebrities.
-->