Did Angela Deem from 90 Day Fiance Undergo Weight Loss? Find All the Details Here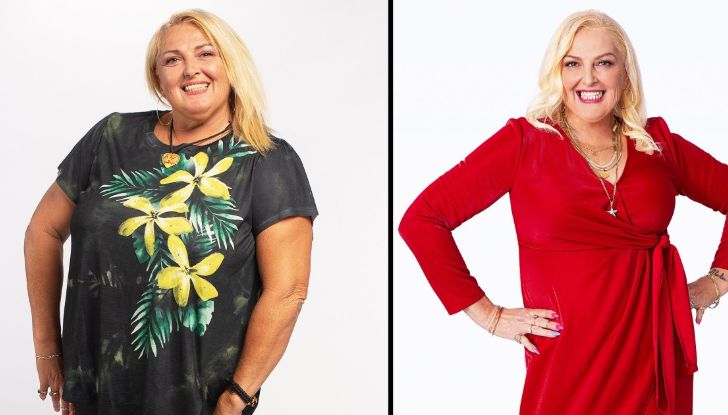 The Speculations Around Angela Deem's Dramatic Weight Loss: Complete Facts Here!
Best known from the TLC reality series 90 Days Fiance, she was working as a nursing assistant before becoming a reality tv star. Angela Deem, a native of Hazlehurst, Georgia, appeared in the show with her fiance Michael Ilesanmi from Lagos, Nigeria. The pair wedded on January 27, 2020, following numerous dramas in seasons 2 and 3.
Deem and Ilesanmi's relationship in the series was filled with everything dubious, from lies, theft, Deem's infertility, and fights. The couple did it all until their marriage in 2020. A controversial figure, Deem's popularity can be measure from her Instagram that boasts 290k followers. Deem is currently in the news for her jaw-dropping weight loss. Continue reading to find out how she lost 100 pounds.
Angela Deem's Shocking Weight Loss!
Deem claimed to have lost 100 pounds in a recent revelation, but instead of sharing her final look with '90 Days Fiance's fans, she took to her Instagram posting videos of the procedures of the surgeries that scared her fans to their core.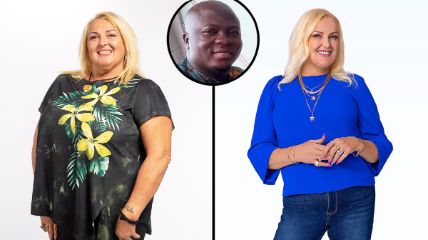 Angela Deem reportedly went through five surgeries in a day to lose 90 pounds.
Photo Source: US Weekly
Deem reportedly had five surgeries in a day to lose 90 pounds, which included liposuction, gastric sleeve, and more. As people await her final look, Deem has offended many with her social media posts and her inappropriate behavior with the doctor.
Angela Deem, 55, revealed her husband, Michael Ilesanmi, 30 wasn't thrilled with her weight loss.
Photo Source: Soap Dirt
Right before going for the surgery on '90 Day Fiance: Happily Ever After', Deem was shown smoking and flirting with the doctor operating on her. Deem shared she had gained 25 pounds last year when she went to Nigeria to wed Michael.
Don't Miss: Marc Lore's Net Worth in 2021- The Complete Breakdown
The star says, "Really thought that I would die if I didn't make a decision about my weight. I started realizing I needed something done." As Deem takes to her Instagram, unveiling her changing look step by step, she further shared that her husband Ilesanmi isn't thrilled with her transformation.
Angela Deem Accepting Mystery Egg Donor?
A fierce argument had erupted between Deem and Ilesanmi when he discovered Deem was infertile due to her age. A mother of two and a grandmother of six, Deem kept looking for egg donors as she wanted to fulfill her 30 years old husband's wish. She revealed her ovaries were healthy, and she needed eggs to tote a baby.
Angela Deem was recently offered help by an anonymous egg donor.
Photo Source: Ok Magazine
Deem had even gone onto asking her daughter Skyla Deem for eggs in the show, whose outright answer was no. After months of search and multiple videos asking for a donor, Deem, and her husband's prayers were recently answers. A fan reached out, offering help. It isn't known whether Deem is accepting the help, and many think she won't.
Check Out: Prince William Gets His First Dose of Covid Vaccine
Most viewers and even Deem's own daughter Skyla think the desperate search was all for a show in order to please her husband. Skyla says,' she won't have a baby at 55, she is just talking.' Fans are curious to know what will happen if Deem indeed refuses to get pregnant. Everyone imagines the worse for the couple as of now.
For more information and news on your favorite stars, stay connected to Glamour Fame.
-->