Angelina Jolie Reaches Yemen to Help Refugees Amid the 'Ukraine Crisis'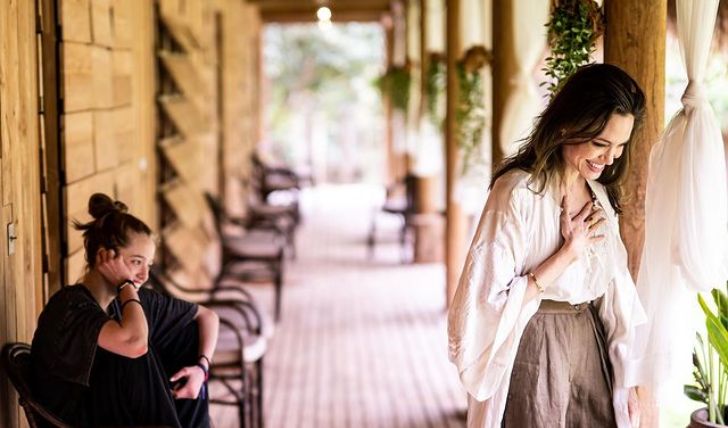 Angelina Jolie draws attention to the ongoing humanitarian crisis: Reaches Yemen to aid refugees!
Academy Award-winning actress and UN's special convoy Angelina Jolie landed in the Capital city of Aden, Yemen, where the philanthropist says she is working with the United Nations Refugee Agency (UNRA) to help the displaced. Jolie gives a piece of her mind to her 12.5 million followers on Instagram on the unfolding horror in Ukraine.
"I've landed in Aden, to meet displaced families and refugees for UNHCR @refugees and show my support for the people of Yemen," the actress/philanthropist wrote while sharing an aerial shot and several snaps of the poverty-stricken city. "I will do my best to communicate from the ground as the days unfold," Jolie adds.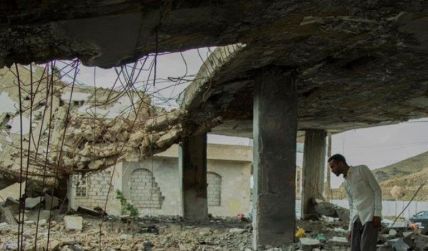 Yemen has been in a state of political turmoil since 2011. Photo Source: Instagram
Her heartfelt note further read, "As we continue to watch the horrors unfolding in Ukraine and call for an immediate end to the conflict and humanitarian access, I'm here in Yemen to support people who also desperately need peace." Angelina pens how she's heartbroken with Russia's large-scale invasion of Ukraine and emphasizes the need for compassion.
Don't Miss: Camila Cabello Talks About Her and Shawn Mendes' Breakup.
"This week, a million people were forced to flee the horrific war in Ukraine. If we learn anything from this shocking situation, we cannot be selective about who deserves support and whose rights we defend. Everyone deserves the same compassion." President Vladimir Putin's atrocities on the sovereign state continue, forcing thousands of civilians out of their homes and seeking refuge in the neighboring countries.
Jolie was promoted to the rank of a special convoy in 2012. Source: UNHCR
The Girl, Interrupted actress's extensive pursuance in humanitarian work began in the early 2000s. Jolie's first visit was to Sierra Leone and Tanzania. She has since worked with the UNHCR in Cambodia, Pakistan, Ecuador, Lebanon, Turkey, and Iraq. Jolie became a UNHCR Goodwill Ambassador in 2012 and later was promoted to the position o Special Envoy.
The Republic of Yemen has been in a state of political turmoil since 2011, with Abdrabbuh Mansur Hadi-led Yemeni government and Supreme Political Council's Houthi movement struggling for power. The ambitious clash of the powerful continues to plunge the country into poverty and starvation. As per reports, more than 100,000 lives have been lost since the beginning of the political crisis.
Stay connected to glamour fame for more.
-->