Anna Faris Is Thankful for the First Responders Who Saved Her and Guests from Carbon Monoxide Poisoning on Thanksgiving Day
Published Wed Dec 04 2019 By Sea
When two of her family members got sick on Thanksgiving, local responders saved them all, and Anna Faris got one more reason to be thankful for.
Not many knew about the dangerous incident during Thanksgiving dinner actress Anna Faris was having with her family, even after she tweeted about it a couple of days later. But the news resurfaced after the North Tahoe fire department retweeted her post.
The 'Mom' actress was with her family in a rental home in Lake Tahoe last week, celebrating Thanksgiving day, when two of the members fell ill. They initially thought it was altitude sickness, which turned out to be a dangerous Carbon Monoxide poisoning after they had the two ill people checked at a hospital.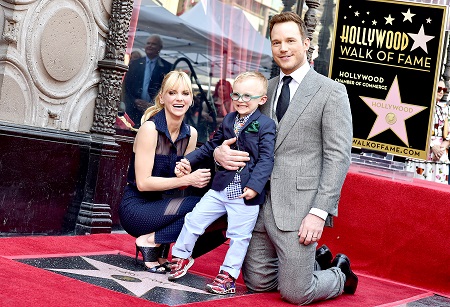 The ex-wife of Chris Pratt, Anna Faris, is thankful for her life being saved during Thanksgiving.
Source: Axelle/Bauer-Griffin, FilmMagic
The Lake Tahoe area Fire Departments all responded and others also included crews from North Meeks Bay Fire, North Lake Tahoe Fire and Truckee Fire.
Also Read: Anna Faris Reacts to Ex-husband Chris Pratt's Engagement
They checked up on the other 11 guests and inspected the house to find over six times the maximum recommended indoor carbon monoxide levels. They even had all the windows and doors open for ventilation but didn't have a carbon monoxide (chemically called CO) detector. They were all treated their symptoms, but two of them had to go to the hospital for extra care.
Faris tweeted about the event on November 30, calling the incident 'stupidly dramatic' as she expressed her gratitude to the fire departments for making her feel fortunate.
The responders, too, believe the family members are all lucky to be alive and that everyone should ensure they should be aware of CO levels as it is a very poisonous gas, which is completely odorless.
The 43-year-old mother was keeping her Twitter followers with updates about the Thanksgiving dinner from the start of the day until the incident began riling up. She's had a fair share of problems in her life, but she's fortunate this one ended on a positive note.
You Might Like: Anna Faris Says Chris Pratt Gave Her a Heads Up About His Proposal To Katherine Schwarzenegger
Carbon Monoxide, the odorless gas, is often called the 'silent killer' for the right reasons, and it suffocates the victim by limiting oxygen in the blood. The symptoms are normal - dizziness, headaches and nausea. Be alert for it.
Stay tuned and connected to GlamourFame for more Entertainment updates.
-->