Ant and Dec's SM:TV Live Reunion with Cat Deeley Already Filmed
Published Thu Sep 03 2020 By Sea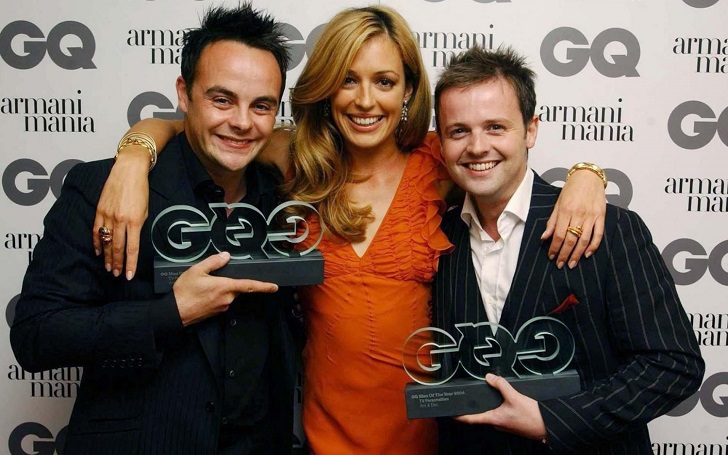 Ant and Dec are back with Cat Deeley with one more of one of the greatest kids TV shows.
Anthony McPartlin and Declan Donnelly discussed 'SMTV Live' during a BBC Radio 2's 'Zoe Ball Breakfast Show' and confirmed a reunion special is already filmed and is coming out later this year. The show will look back on the years of their time and reliving their memories of the Saturday morning kids show.
'Live and Kicking's Zoe Ball pressed them about the rumors of a possible comeback of their first ITV show as they were seen with co-host Cat Deeley back in July. There was a bit of nostalgia back then, but the bigger picture was seeing the three of them together on-screen again.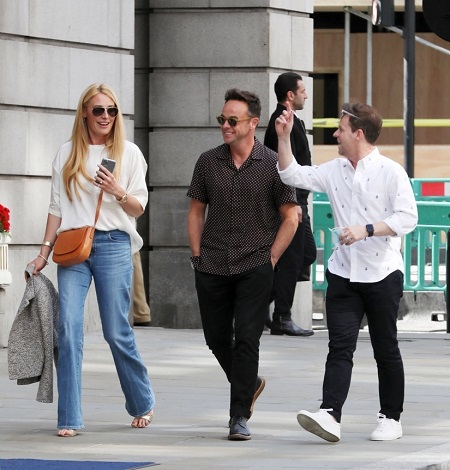 It was a real buzzer for a SMTV reunion.
Photo Source: BackGrid
"There's definitely an SMTV reunion," Dec said. "We've filmed a show looking back at the story of SMTV and how it came about. That's going to be on later in the year. We've recorded that already."
He also teased for another one-off full live episode. "We said, 'We should just do another one time. Just do it. But do it 9:25 on a Saturday morning for three hours, get bands on. I don't know, let's see. We'd love to do it but I don't know if we can."
"Please make that happen!" Zoe immediately urged.
Dec suggested Zoe to bring back 'Live and Kicking' for a moment if 'SMTV Live' were to come back for that non-existent episode. 'Live and Kicking' was a rival show for 'SMTV Live' back then.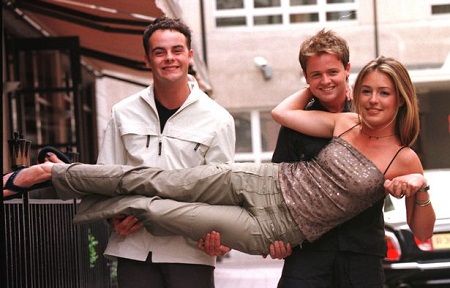 It was a kid show but definitely something to rejoice about.
Photo Source: ITV
"I don't think we could take you on!" Zoe laughed. "When you two started out, we were doing pretty well in the ratings on the other side me, and 'Jamie and Mr Blobby', but then you trounced us by the end. We had to leave! We had to retire!"
Either way, 'SMTV Live' ran from 1998 to 2003, but Ant and Dec left the show in 2001 after four years with Cat. Still, Dec describes his time with Ant on the show as "the best time in our lives". In fact, their entire 30-year career together has been chronicled in the book, 'Once Upon A Tyne', out this week.
Also See: Ellie Goulding's Time to Headline Glastonbury Is Yet to Come, and She's Confident of It
They will also come back for the 'Britain's Got Talent' finals as well as 'I'm a Celebrity 2020', the latter of which has had a change in location to Northern Wales due to the ongoing pandemic.
"We normally go to New South Wales. And now we're going to North Wales. It's very 2020, isn't it?" Ant said in the same interview. "It's going to be fun! I think there'll be a curiosity from everybody watching to see what it's like. And as for all the celebrities on it, let's just see what happens! I'll bring the thermos!"
Don't look to get the celebrity line-up for the show right now though. You'll have to wait for later this year.
Stay tuned and connected to GlamourFame for more celebrity news and updates.
-->