Anthony Anderson and Wife Alvina Stewart Anderson Separated After 20+ Years of Marriage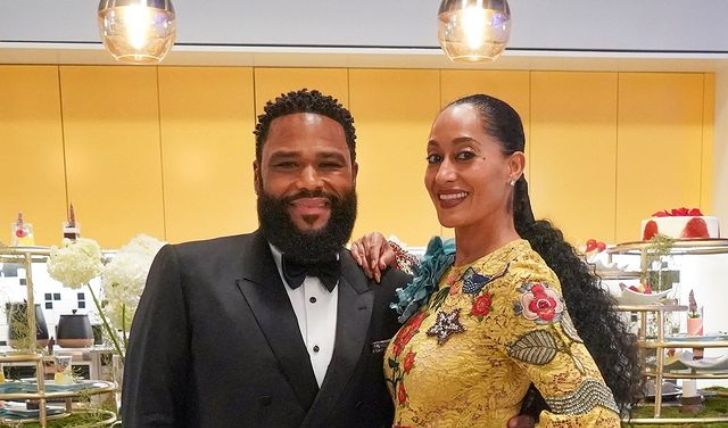 Alvina Stewart filed for divorce from Anthony Anderson for the second time: Complete story here!
Anthony Anderson's longtime wife Alvina Stewart has filed to end their marriage. Over two decades as husband and wife, this is the second time the actor's wife has demanded a divorce. Anderson, an actor, game show host, and comedian, is best known for starring in the ABC sitcom Black-ish. He also has credits in the short-lived sitcom All About the Andersons, K-Ville, and Me, Myself & Irene.
Anderson's wife, Stewart, has been an obscure figure, and details of her background and profession were also kept wrapped throughout her marriage with her Golden-Globe nominated husband. As the pair's 22 years long marriage comes to an end, fans have started to take an interest in how it all started for the couple and where it all went wrong. Complete story ahead.
Alvina Stewart cites "irreconcilable differences" as the reason for divorce!
As per sources, Stewart filed for divorce last Friday and has cited "irreconcilable differences" as the reason for their split. Anderson and Stewart were high school sweethearts and had tied the knots in September 1999, and the journey thereon wasn't the smoothest. The estranged couple shares two grown-up children.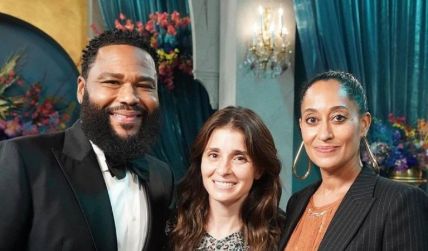 Alvina has requested spousal support and her attorney fees from Anderson.
Photo Source: Instagram
In the divorce documents obtained by People, Stewart has asked the couple's properties be treated as "community property," meaning be distributed between the two parties, but the mother of two has listed a bunch of assets as separate property. The paper reads, "All gifts and inheritance, all assets, earnings, accumulations, and debts acquired by [Alvina] before the date of marriage and after the date of separation, the exact nature and extent of which are unknown."
Don't Miss: Sydney Sweeney Shows her Engagement Rings, Who is She Dating Currently?
The Black-ish's star wife also seeks spousal support and her attorney fees from Anderson. This isn't the first time the couple's longstanding relationship has been hit by divorce. In 2015, Alvina had filed to dissolute their marriage for the first time. She'd then agreed to share the joint custody of their then-two young kids and had also asked for spousal support. Contrary to her recent filing, where she wrote "TBD" under the date of separation, Alvina then made it clear that the twosome had separated a year before.
Stewart first filed to end their marriage in 2015 but reconciled a year later.
Source: Hip Hollywood
The K-Ville actor and his wife soon patched up after Stewart rescinded her divorce petition in 2017, and the pair seemingly moved past the bump. Ever since the pair's divorce headlines surfaced, it has been speculated that the 51 years old actor is already living apart from Stewart in New York. Anderson recently posted a video of himself buying television sets and appliances, which he cited was for his "NYC apartment."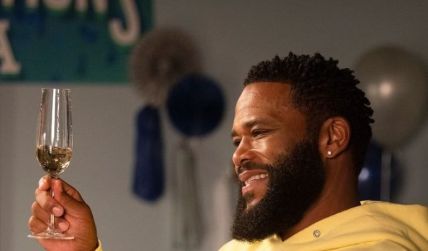 Anthony was accused of sexual misconduct in 2018.
Photo Source: Instagram
Though it is not known what exactly went down in the pair's low-key marriage or what could possibly jolt their's lasting alliance, considering the couple stuck together even when several sexual misconduct allegations were made against Anderson. In 2004, a little over five years into their marriage, the Black-ish actor was accused of raping a 25-year-old. A few months after the case was dropped, Anderson was sued for another sexual misconduct. And one more as recently as 2018, where a woman accused Anderson of assaulting her at an event he hosted.
Anthony Anderson's kids!
The Me, Myself & Irene actor shared two kids, Nathan Anderson, 22, and Kyra Anderson, 26, with his estranged wife, Stewart. Anderson has had done many award-winning roles in his nearly three-decades-long career, but the actor reiterates his most significant role so far has been that of a father to his kids. The actor once revealed that he cut off his two kids from his bank account to teach them to be more self-reliant.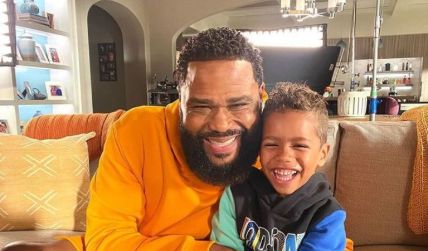 Anderson's son, Nathan, is an actor.
Photo Source: Instagram
Anderson's son, Nathan, is an up-and-coming star and has already followed in his father's footsteps. He has credits in two of dad's projects, All About the Washingtons and Richie Rich. Nathan would've starred in Anthony's critically-acclaimed Black-ish, but as per his father, also the show's headlining star and executive producer, Nathan wasn't fit for the role.
Check Out: Chris Pine and Annabelle Wallis Breakup After 4 Years of Dating, Reason of Separation.
"I wanted him to be Andre Jr. on Black-ish, but my son's cool factor. "You know, he has a little too much swag, and I don't know where he gets it from," Anderson said. But unlike his aspiring actor son, Anderson's eldest has ventured into a completely different field. Kyra graduated with a major in sociology and ethnic studies from the University of San Diego. "She wants to change the world," the K-Ville actor once said, adding, "she wants to help disenfranchised people."
Stay connected to glamour fame for more.
-->