Anthony Hopkins Weight Loss Diet - The Complete Details!
Published Thu Nov 28 2019 By Travis
For the past 60 years, Anthony Hopkins played one memorable character after the other and made himself into one of the most looked up to actors of his generation. To this day, he is giving people less than half his age, a run for their money, and anyone will tell you the performance as 'Hannibal Lecter' is one of the finest performances ever captured on film. But he is also known for his bodily transformation in the late 2000s, when Anthony Hopkins weight loss number was 80 pounds.
The loss of weight also allowed the actor to play, in this decade alone, characters like 'Odin' in the Marvel movie 'Thor' and its sequels, and he kept us rooted in our spot with his performance in the HBO show 'Westworld.' For his contribution to the cinema, the actor was even knighted by the Queen and given the title of Sir.
Watch: Trimmed down Anthony Hopkins the character of Odin in Thor: Ragnarok
But when he was working in the 2000s, it felt as though his age was catching up to him and the actor was getting fat. After all, he achieved in his career; in the latter part of his life, he deserved the right to let himself go. But just because you can get fat doesn't mean you should, and by 2006 the actor was looking large and unhealthy, then, slowly his life started to change, and all the credit goes to Anthony Hopkins' wife, Stella Arroyave.
Anthony Hopkins Weight Loss; Wife, Stella Arroyave, was His Inspiration in Losing 80 Pounds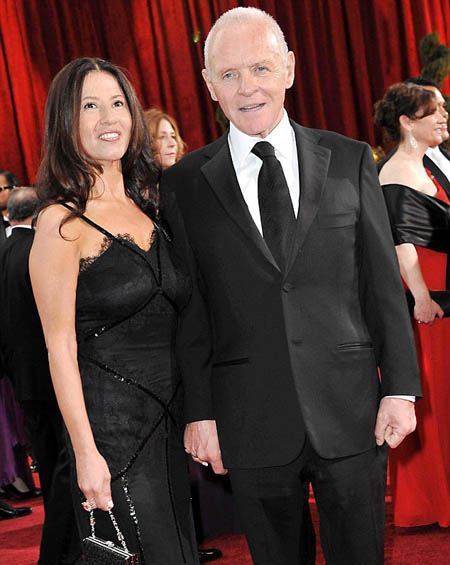 Source: Daily Mail
In 2003 the actor married Stella Arroyave after being married twice before and his last marriage lasting almost 30 years. But then the actor married Stella, and the two started to live together. Anthony also appeared in the Hannibal series, and you could see he was packing on some pounds in between movies.
At old age, mostly, being fat is the easiest way of inviting all kinds of diseases, and Stella knew packing on the pounds is not going to get them through their old age. So, she started to control the food at home, and he was getting a restricted diet when he was outside of the house also. By the start of 2009, the actor was 80 pounds lighter, and he looked ten years younger.
Anthony Hopkins Weight Loss Diet; He was Eating less than 1800 Calories Per Day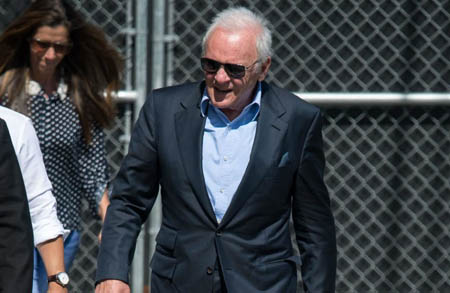 Source: Journal
The actor stated, his wife halved his food intake, and at one point, he was eating about 800 calories per day. Eight hundred calories are not particularly healthy for a person who is extremely active, and Anthony is active, there is the six-day a week gym and power walking then all the work on movie sets.
So, it was probably a good idea to switch to an 1800 calories diet; a healthy died with extremely less fried food and a lot of soups and vegetables. The actor talked about controlling his eating habits of the past, and that is the biggest problem for people trying to get on a diet plan and eat healthily.
Source: Articlebio
One slipup and months of proper planning and good eating habits go away in seconds. Anthony Hopkins revamped his life; from head to toe, he changed his lifestyle, which allowed him to trust the food he was eating to be enough to keep him going for the day. If you are looking to lose weight as Anthony Hopkins did, then definitely try to lower your calorie intake gradually, don't wane yourself off everything all of a sudden.
Our body and old habits are like desktop computers; pulling the plug suddenly is not the way to shut down. There is a gradual process, and just like Anthony Hopkins trusted the process of gradual weight loss, he was able to achieve what could seem like an insurmountable task.
Source: Wonderwall
In getting Anthony Hopkins to lose weight, Stella Arroyave was also able to lose some herself. Now, the couple leads a healthy life, and they appear fitter than ever before and happier too. We are not saying being fat makes you a sad person, but after losing weight, there is an amount of self-confidence and can-do attitude, which can rarely be achieved by doing something else.
Also Read: Liz Dueweke - Learn her Impressive Weight Loss Techniques ...
Sir Anthony Hopkins is 81 years old now and he is still maintaining the body he trimmed down to in 2009. It takes dedication and a lot of determination, but the actor did it at the age of 73, which goes to show how much a determined person can achieve if he/she set their mind to it.
Also Read: Check Out The Astonishing Weight Loss Of Jenna Jameson!
Before you leave, make sure to head on over to our Entertainment section for all the latest news and gossip on your favorite celebrities. Also, do not forget to visit Glamour Fame to be in the know of all the happenings in the world of show business.
-->